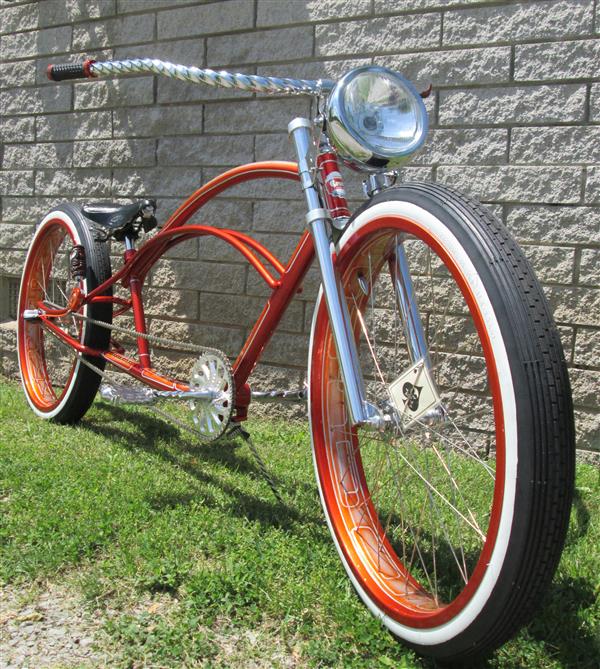 Check out Tangerine—a custom '97 Dyno Roadster featuring 80mm rims, House of Kolor Kandy paint, and one-off parts—and lots of other vintage and custom bikes, at Smoopy's Vintage Bicycles.
This beauty is not for sale, display only, but there are plenty of other bicycles available at Smoopy's; plus, mention you heard about them from the Murfreesboro Pulse and you'll get 15 percent off!
For more information on Smoopy's custom bikes, call (615) 410-3928, visit smoopysbicycles.com or like Smoopy's on Facebook.
Smoopy's Vintage Bicycles is located at 2602 E. Main St. in Murfreesboro.