Right outside of Murfreesboro, going down Highway 231 towards Shelbyville, there's a little town named Christiana. There's nothing particularly special about the town—it's full of farm land and residential neighborhoods. But there is one hidden place that everyone who lives in the area should visit at least once . . . maybe twice. Or 45 times. This place is Miller's Grocery.
Housed in an old building that used to be a small dry goods store, Miller's Grocery is a little restaurant full of character and charm. The decor is eclectic and rustic, the servers are friendly and there's live bluegrass or country music on the weekends. The food, though—that's the real reason to go.
Eating at Miller's Grocery is like going over to your grandma's house for Sunday dinner. The food won't be fancy, but it will be delicious Southern fare: the kind that sticks to your ribs and gives you that comfortable warm feeling that you just can't get from other types of food. With options like meatloaf, chicken and cornbread dressing, pork loin chops and a whole list of scratch-made side dishes to choose from, there's bound to be something that will satisfy your appetite.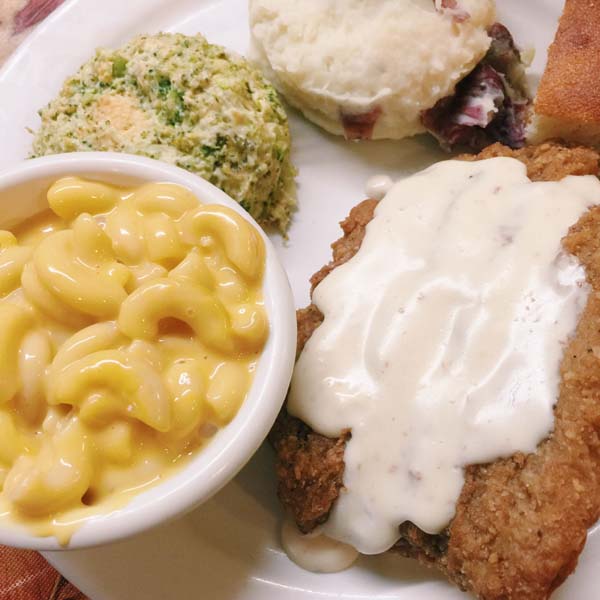 At my last visit, I got the country-fried steak with broccoli casserole, mac and cheese and mashed potatoes. The steak was delicious, but you just can't go wrong with a tender steak, breaded and deep fried and topped with gravy. The potatoes are real and not boxed and the mac and cheese was creamy. The broccoli casserole wasn't the best that day, but that is not the norm for them. Usually it's very good.
I've also had the salmon patties before, which are served with a dill sauce that's seriously delicious. Another side dish that I get a lot from there is the corn nuggets: little deep fried balls of creamed corn. I love them so much! If you're in the mood for fried fish, both cornmeal-crusted catfish and beer-battered cod are on the menu. I've had both, and neither dish disappointed, especially when paired with the homemade tartar sauce.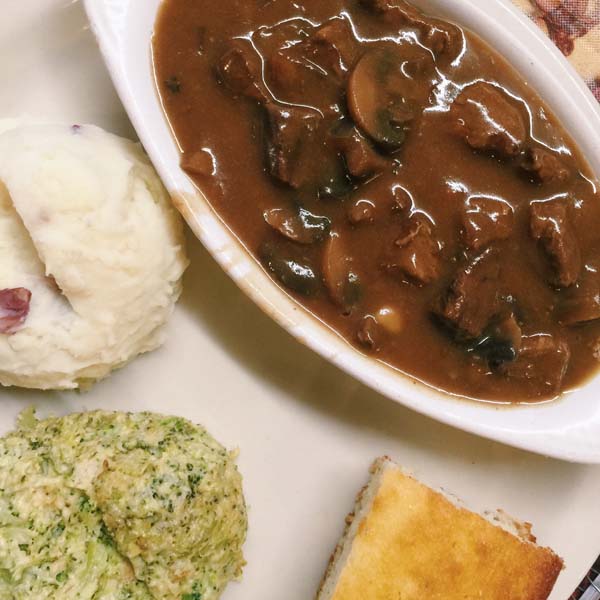 On Sundays, from 11 a.m.–2 p.m. head out to Miller's for their brunch buffet.
There are two things that I always do when I go there: I always get the fruit tea to drink and I always save room for dessert. You would be seriously remiss if you didn't do the same. They have a huge counter loaded down with desserts made fresh every day, including several pies, cakes and cobblers. Everything I have ever tried from that dessert counter has been exceptional. This last visit, I tried the Mounds cake: rich, fudgy chocolate cake topped with a layer of creamy coconut and a dark chocolate ganache. I couldn't finish it, but I was more than happy to take it home to eat later with a glass of milk. The fruit tea is equally delicious. Mixing fruit juices with Southern sweet tea makes a concoction that I have grown up loving, and theirs is no exception.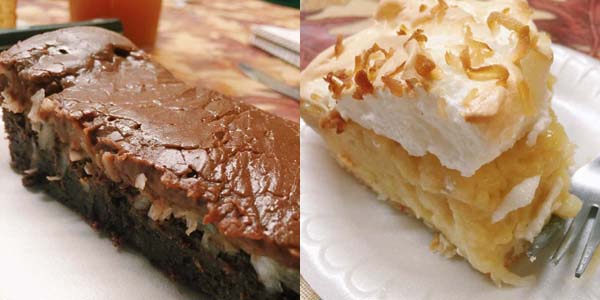 The next time you're missing your grandma's home cooking, go give Miller's Grocery a try. You won't be disappointed.
The Dish:
Miller's Grocery
7011 Main St., Christiana
Tues., Wed., Thurs. and Sun.: 11 a.m.–2 p.m.; Fri. and Sat.: 11 a.m.–9 p.m.
Salmon patties with two sides: $9.95; country-fried steak with two sides: $7.95; four vegetables: $7.25; dessert: $3.95
(615) 893-1878
millersgrocery.com