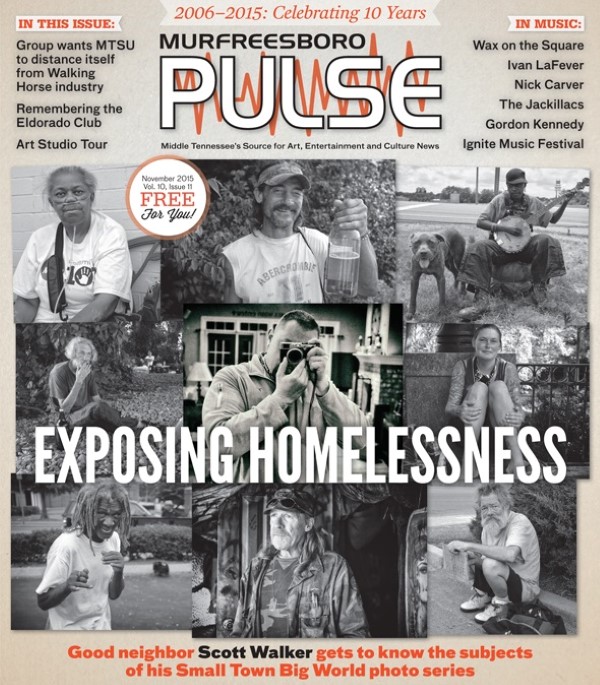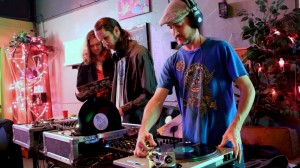 EVENTS
November Community Events
Fall Festival of Magic; Rescue Glow Run; Breakfast with Santa; Cumberland Trail Hike and more!
Entertainment Calendar
Karaoke, Bingo, DJs and Live Trivia
SOUNDS
Album Reviews
The Jackillacs; Nick Carver
Returning to Eldorado
Raymond Summerour revisits rocking 1960s-era nightclub, recalls the night when Jimi Hendrix stopped by.
Music Notes
Wax on the Square;
Gordon Kennedy;
Boro Beats;
Dylan goes electric;
Ignite Music Festival;
Jelly Roll
Catch LaFever
Local musician finds weekly residency at Nacho's.
Clutch
Veteran rock band makes Tennessee stop in support of self-released album.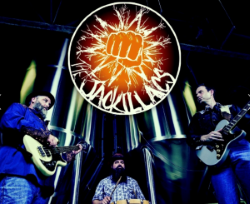 LIVING
Search for Bigfoot Continues
The Pulse team remains dedicated to uncovering the mystery of Sasquatch.
Exposing Homelessness
Scott Walker's Small Town Big World series explores stories behind people on the streets.
Life on the Streets
K.O. the Star: Elderly gentleman sells papers for fun.
Gardening
Fall gardening checklist
FOOD
Restaurant Review
Cooking Like Grandma's: Miller's Grocery in Christiana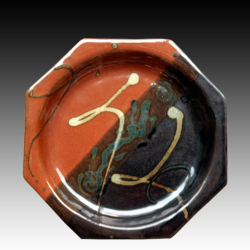 NEWS
Sore No More
Group says "big lick" Walking Horse tradition is animal cruelty.
ART
Art Studio Tour
Rutherford County artists welcome the public into their home studios Nov. 21–22.
REVIEWS
Movies
Beasts of No Nation, Crimson Peak, Sicario
Living Room Cinema
Love and Responsibility
Video Game
The Witcher 3: Wild Hunt
Book
Local author pens The Monster of Hayden's Ridge.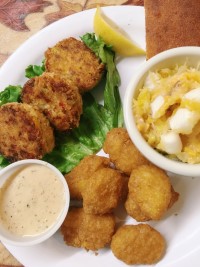 OPINION
The Stockard Report
Reform of local probation system is long overdue.
Live Exceptionally . . . Well!
What good is a massage?
Phil Valentine: Views of a Conservative
Some worry about trauma that never materializes.
Business Builder
Make your goals SMART.
Music Through the Decades
Back to the Simple Life: the Grand Ole Opry
SPORTS
Z-Train
Fantasy football with presidential candidates
MTSU Football: After some tough losses Blue Raiders take on Marshall, Nov. 7
Olivia Jones and the Lady Raiders tip off a new season this month