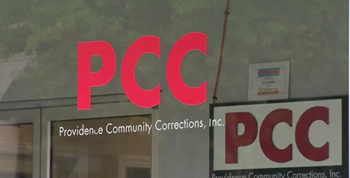 People familiar with Rutherford County's judicial system say a federal lawsuit against the county and company handling probation services here is "long overdue."
If you ask local lawyers their opinions of PCC, none of them use bright and shiny descriptive words, although some say we've gotten what we asked for.
One attorney told me his firm instructs people guilty of misdemeanors to do whatever it takes to pay court costs and fees charged by Providence Community Corrections, even if it means taking out a payday or title loan. Otherwise, they could find themselves on probation for years and spending thousands of dollars for a minor infraction.
In the wake of the lawsuit filed by Washington, D.C.-based nonprofit Equal Justice Under Law, calls and emails have been rolling in telling the same type of story.
The lawsuit's main contention is that PCC and Rutherford County are running an "extortion scheme" to "extract" money from misdemeanor probationers, primarily poor people, to bolster the county's budget and fatten the company's bottom line to improve its stock value.
Heather McCoy, for instance, says she was on probation for four years and spent about $4,000 for simple theft under $50 and driving on a suspended license.
"They used to always badger me, treat me like crap, threaten me and stuff like that about not being able to pay because of the fact I was pregnant," she says of PCC, which is located on West Main Street just off the Public Square.
A subsidiary of publicly-traded Greenville, S.C.-based Providence Service Corp., PCC collects millions of dollars in fees annually from people put on probation in Rutherford and Cannon counties' General Sessions and Circuit courts and Smyrna Municipal Court, and sends that money to the local government.
Rutherford County budgeted $1.2 million this year from fines and fees, numbers that don't quite jibe with the figures the company's state director released earlier this year.
PCC, which took over probation services for Maximus in 2006, closed 7,191 cases and collected $4.1 million in fines during 2013 for Rutherford County, according to figures provided by Sean Hollis, state director for PCC. And from 2009 through 2013, it closed 32,200 cases and collected $17.1 million for Rutherford County, he reported.
The probation office collected $3.1 million for Smyrna Municipal Court and $850,232 for Cannon County General Sessions and Circuit courts during that five-year time frame, according to Hollis.
PCC doesn't receive a fee from the county for its services. Instead, it charges offenders fees to generate revenue—$45 a month for regular supervision and $35 a month for diversion or retirement sentences—until they meet the court's conditions, according to Hollis.
Probationers say they're also charged $20 to $30 for drug tests and sometimes are required to take the test even when the charges against them have nothing to do with drug use. The lawsuit further contends PCC gives false readings on drug tests so it can violate people and require them to stay on probation even longer and continue collecting fees.
But the biggest problem is how it treats poor people, according to the lawsuit.
Cindy Rodriguez, one of seven plaintiffs in the case, is a disabled mother of two who depends on Social Security disability to survive, living in constant pain and taking medication for back and neck surgery.
She also deals with the fear of being put in jail if she fails to pay court and probation costs for a misdemeanor, according to the lawsuit.
Rodriguez, 51, was arrested in 2014 for shoplifting at a grocery store and was told by a district attorney her case would be dismissed and her record kept clean if she complied with probation and paid court debts. If she couldn't pay, she would be prosecuted.
After being placed on probation for 11 months and 29 days she was forced to sign a list of standard "probation conditions," including taking drug tests in unsanitary conditions, then threatened to have her probation "violated" for nonpayment, or be jailed.
When she didn't bring money to one meeting, a PCC supervisor told her, "one more time of this bullshit, and I'm gonna violate you. You'll spend seven days in jail," the lawsuit states.
After nearly a year on probation with original court costs at $578, Rodriguez had paid nearly that entire amount to PCC but the company applied only $66 to her court costs, leaving her with debt of $512, the lawsuit states.
PCC issued a warrant for her arrest, and just before turning herself in at the jail, she passed out from a panic attack and broke her arm in three places when she fell.
"PCC, Inc. has instituted debt-collection and revocation practices as a private probation company that would be abhorrent if perpetrated by any public probation officer," the lawsuit states.
Eliminating Conflict
For several years, rumor has flown that a judge owns PCC. Well, since it's a publicly-traded company, the stock can be owned by just about anybody. Most people don't know how their mutual funds are invested.
But the building on West Main Street is owned by Chancellor Howard Wilson and his former law partner Chuck Ward through Middle Tennessee Investments.
As chancellor, Wilson handles only civil cases and doesn't place anyone on probation. Consequently, he says he holds no judicial conflict of interest in owning the building.
Still, after Wilson's election, he and Ward say they felt it best to eliminate any potential conflicts between themselves in a court of law. They put the building on the market, but the "for sale" signs remain in the window a year later.
Their whole problem could be solved, at least with public sentiment toward PCC, through this lawsuit. Equal Justice Under Law, the firm leading this lawsuit, was successful in ending a private probation contract with the local government in Montgomery, Ala.
The legal battle there dealt with situations in which poor people were being jailed for failing to pay court fines and fees for traffic tickets and other minor violations, and the private probation company was tacking on extra fees when it collected fines.
This sort of policy perpetuates a system in which people pay and pay and pay and wind up owing more after a year or two than they did before they were arrested or charged.
What We've Wrought
This whole situation in Murfreesboro stems from two things: first, the Circuit Court Clerk's Office here had numerous outstanding fines and court costs it wasn't collecting. The office simply wasn't set up to act as a collection agency.
Second, the public doesn't want to pay the costs of the criminal justice system. Consequently, the state Legislature and other government entities put the fines and fees on the shoulders of those charged and convicted to raise money.
The result is the judges and district attorneys don't have anyone else to deal with except PCC, and its goal appears to be keeping people on probation for a lengthy period.
PCC, however, isn't the only problem.
In Rutherford County, we've nearly turned ourselves into a police state where, for instance, thousands of cases of underage alcohol consumption are prosecuted each year, netting the county tens of thousands of dollars in fines and court costs and handing PCC thousands of dollars in fees from scared teenagers and worried parents. If they want to clean up their record after completing a year of unsupervised probation, with good and lawful behavior, of course, they can have their record expunged for a mere $450.
One slipup, though, and they'll go on supervised probation, which means more fines, court costs and PCC fees.
But while drinking under the age of 21 helps bolster budgets, especially in a college town where beer busts are often considered a rite of passage, people associated with the system say the charge of driving on a suspended license is most likely to trap people in the system for the longest period of time. In fact, General Sessions has a special court time set up to hear those types of cases, and if you sit in court for any length of time, invariably the charge for "driving on suspended" pops up.
When you can't drive, you either rely on your feet, a bicycle, Rover buses or a friend to take you to work. That turns problematic when you live in Murfreesboro and work in La Vergne or you have trouble getting a decent job because you have a misdemeanor or worse, a felony, on your record. Out of work or underemployed means trouble paying those fines and fees and a life on probation.
No wonder we have so many title and payday loan offices in Murfreesboro and Smyrna. You've gotta get the money somewhere. The only other options are a life of asceticism or an equally challenging option: don't get caught.