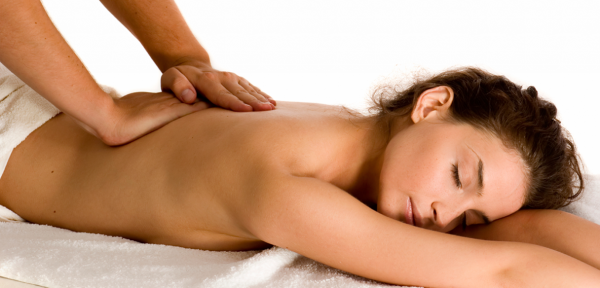 How do you know if you need a massage? How will it benefit you? Where should you go? Are all massages alike? Do you keep your clothes on or take them off? What can you expect? Whew! That's a lot to consider if you've never had a massage before.
According to an American Massage Therapy Association survey:
• 29 percent of adult Americans have received massage for medical or health reasons.
• Of those who have ever had a massage, 54 percent used massage, at least one time, for pain relief.
• Of the people who had at least one massage in the last five years, 31 percent did so for health conditions such as pain management, injury rehabilitation, migraine control or overall wellness.
• 86 percent agree that massage can be effective in reducing pain.
• 85 percent agree that massage can be beneficial to health and wellness.
• Over 40 percent of adult Americans said they had at least one massage in the last five years to reduce stress or to relax.
Many people are starting to realize the long-term gain of adding massage to their lifestyle choices. Some reasons include a desire to prevent or minimize stress, and other health-related issues. It's much easier to prevent ailments than it is to correct them. Thus, it is becoming viewed as less of a luxury and more as a standard of living. Stress (typically defined as pressure, strain, tension, worry, anxiety or trouble) does not disappear from our lives. How we react to it and manage it, however, is within our control and can make all the difference. And, we haven't even mentioned how touch-deprived most people are. Appropriate, healthy touch is powerful and nurturing.
So, where do you go to get a massage? There are several options: day spas, salons, individual practitioners in an office, mobile therapists who go to your home or office, health clubs and athletic facilities, or massage therapy franchises or chains.
What kind of massage is right for you? There are copious varieties of bodywork available. Most therapists are trained in 5 or 6 styles. Some are:
• Swedish – An overall rhythmic, therapeutic relaxation style technique.
• Deep Tissue – Specific muscle work, digging "deeper" within the layers of muscles.
• Firm Pressure – Adding more weight to the technique, resulting in a firmer sensation.
• Hot Stone – Using heated stones (basalt lava stones) and warm oil to massage with, in addition to placement of hot stones on strategic muscle groups to soften and warm the tissue.
• Pre-Natal – Pregnancy massage using specific posturing and technique for comfort and relief.
• Myofascial – Connective tissue release. No oil or lotion. Moves the "stuck" tissue from the muscles.
• Reflexology – Applied pressure to feet and hands with specific thumb and finger techniques without lotion or oil.
Check for reviews on establishments, drive by or stop in to observe the environment before scheduling, or get a referral from someone you trust. Trust your instincts. If you feel uncomfortable at all, there's probably a reason. Ask more questions. No question is silly if you don't know the answer.
What can you expect?
• You should be asked to complete a health history and list any current body complaints or contraindications for receiving massage. (Refrain from taking muscle relaxers, drinking alcohol or other artificial stimulants prior to a massage. This could impair your judgement in the treatment).
• Guidance from your therapist about what to do next. They'll review your goals for the session (minimize pain, swelling or tension, relaxation).
• You'll be encouraged to disrobe to meet your comfort level. Typically this means leaving your underwear on, or taking it off. Only the area being massaged should be uncovered. The rest of your body will remain draped/covered. The therapist will leave the room while you undress. You will get on the table under the covers when you are ready.
• Remember: No one is a mind reader. If you are uncomfortable for any reason you need to express this clearly and plainly to your therapist. You are responsible for your own body. They can read your body/muscles but they cannot read your mind or interpret sounds.
• Therapists are not doctors. They will not diagnose any "condition." They can tell you what they notice (about tension level, mobility, range of motion, etc.) They are not, however, licensed to give it a "name."
To get the full benefit of your massage it is good to soak in a tub of warm water and epsom salts prior to resting (after having a massage). This helps to restore muscle tissue more effectively during the repair process of sleep. The physiologically benefits are compounded when you have a massage every 4-6 weeks. Once you go past 6 weeks, it's like having a massage for the first time. When working out major tension it is important to change the behavior pattern of the muscle tissue. This requires more consistent work within a shorter period of time. Many have experienced dramatic results within this time frame.
The bottom line is if you'd like to feel more alive in your body, massage can be a very effective tool! Get several different massages from several people until you find the right mix. It's always a good idea to have alternate trusted sources. As always, remember to breathe deeply, with intention. This too supports easing muscle tension, bringing clarity and of course, my favorite, "finding your ahhh . . .!"