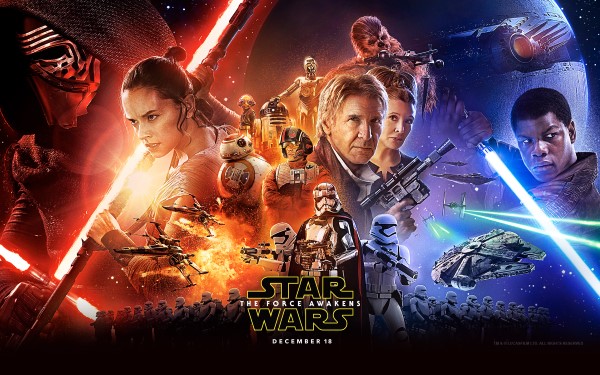 "There's been an awakening . . ."
These words from the first teaser trailer for Star Wars: The Force Awakens signaled not only an awakening for the beloved film franchise, but also in the fandom of the series. Fans old and young flocked to YouTube when the first two teasers were released to see what Disney, who purchased the film rights in 2012, and J.J. Abrams had in store for the first of three sequels to the original trilogy of films. Those teasers currently have a combined total of more than 166 million views, and there are another 64 million on the full-length trailer that was released in October, with still around a month to go before the film's Dec. 18 premiere.
The Star Wars fandom has long been documented as one of the most loyal, passionate and prominent fan groups in popular culture. Many see the original trilogy of films as a cultural high mark for science fiction and adventure storytelling, in addition to playing a key role in each of their childhoods. But one question some are asking is how a series that began in 1977 has continued to gain traction with younger audiences nearly four decades later. After all, the teens and 20-somethings waiting in line to see The Force Awakens weren't around for the original films, only the prequels in the early 2000s (which many fans see as a grave disappointment). Why isn't this hype all coming just from 45-year-olds?
Well, as with many cultural traditions, the answer is simple: parents. The teenagers who waited in line in 1977 to see Star Wars are today's parents, and they passed their love of the series on to their children.
"Star Wars has essentially been a part of my entire life," says MTSU student Stephen Hughes, 19. "My dad was a huge fan and it passed down to me."
"Both of my parents are huge fans, so of course when they came back and made the prequels it was a family affair," says Spring Hill native Lesley Waddle, 20. "I've just always loved [the movies] because they were something me and my family could do all together. Then the older I got the more I had an appreciation for it."
Families became a part of the Star Wars fandom over time, but that still doesn't fully explain younger audiences' gravitation towards the series. The graphics of the original films are archaic compared to modern standards, and there's a never-ending cultural stigma that says the films are only meant for children and geeks. Perhaps, as suggested by recent MTSU alum Bryan Lewis, 24, the answer lies in the values of the universe's stories, with a little help from childhood imagination.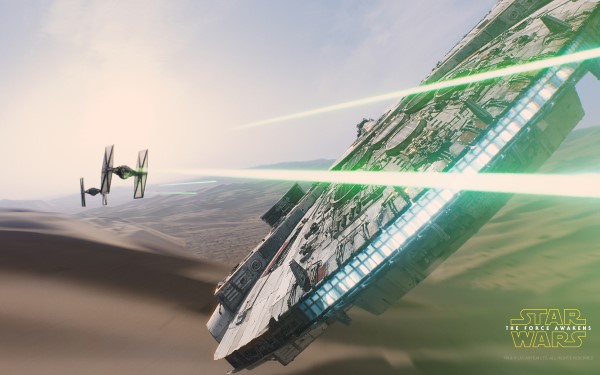 "Who doesn't love imagining running through the galaxy with a lightsaber?" he says. "That being said, Star Wars is relatable to our society today. It shows the consequences of people's actions, how they lead to a 'dark side' or the 'light side' and depicts how these actions affect the society around them . . . It also stresses a world that is more focused on ideals and morals rather than material goods."
So the fans are hooked, but the question still remains: Will the new films be any good? As The Wall Street Journal reported last month, more than $50 million worth of advance tickets have been sold, and it goes without saying that expectations are high. Monetary values aside, just think of the fans who have waited for decades to see what happens to Luke Skywalker, Han Solo, Princess Leia and Chewbacca next.
"I'm trying really hard to not come in having high expectations because I just don't want to be disappointed," Waddle says. "I'm sure visually, it's going to be phenomenal. It's where they've decided to take the story that I'm nervous about seeing. But I do have faith that I'm going to continue to love whatever they do as much as I currently love what they have."
"Do I think it will live up to the original three? No," says Hughes, who's purchased a ticket to watch all six films in theaters before The Force Awakens premiere, "but there's an extreme amount of potential with the new trilogy, and I hope both Abrams and Disney can capitalize on it and give the fans the Star Wars they deserve and expect."