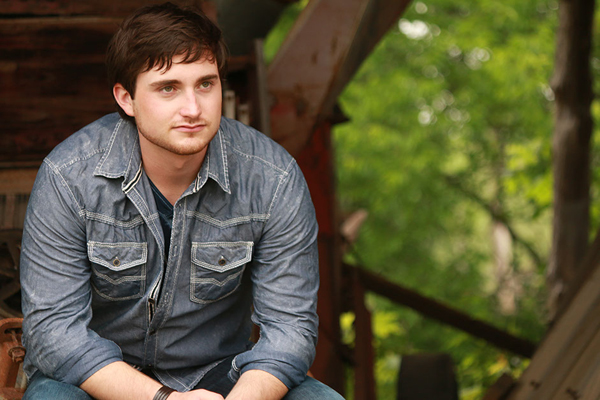 Shelby Lee Lowe spent Friday nights in high school under bright stadium lights as a Cornersville Bulldog, all while hiding a talent that, at the time, he didn't fully know existed.
That is, until he grabbed a microphone at Cornersville High School's Bulldog Search talent show, and belted out the opening notes of Tracy Lawrence's 2003 country hit "Paint Me a Birmingham." By the time he polished off the last few notes of his second song, Rascal Flatts' "God Bless the Broken Road," Lowe had the school body, faculty and staff hooked.
Chosen to emcee the event, Lowe was dared by friends to sing, and, not being one to turn down a challenge, he quickly mustered up the courage to showcase what was then just a hobby. The now 25-year-old country artist says he probably wouldn't have launched a music career without the overwhelming initial support of students and faculty.
"I was just the co-host and not supposed to sing, but, for whatever reason, there were very few people who entered the Bulldog Search," Lowe explained. "It was rumored that I could sing, so my friends said, 'Hey Shelby, why don't you sing?' . . . and after I did, the school went crazy and asked me why I haven't been [singing] my entire life."
Although praise from his fellow classmates gave him his first boost of confidence, Lowe, who admits he was a class clown in high school, says the assistant principal's support is what surprised him the most.
"I was always kind of a troublemaker in high school," Lowe said. "So it caught me off-guard when he said, 'Shelby, if you don't pursue music and try to go to the next level, you're dumb, because you have raw talent.' That was big for me."
After his performance, Lowe says word got around town that he could sing, and he eventually snagged a paying gig at a local church event. At that point, he wasn't fully convinced of his talent, but the community's support undoubtedly planted a seed that would later help jump-start his music career.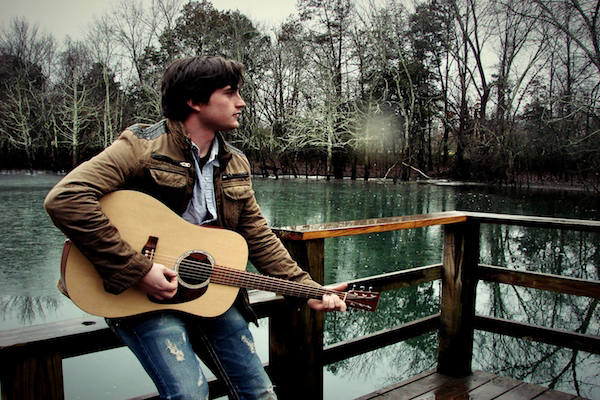 Following graduation, Lowe enrolled in classes at Columbia State Community College with an interest in Mass Communication. Still performing on occasion, Lowe finished up his associate's degree and started on his bachelor's at Middle Tennessee State University. A recording industry student, Lowe says he took every opportunity offered by the university's intensive program, which sometimes led to co-writing sessions with other students.
"I got in good with all the professors, and I ended up meeting other people who were pursuing a career in music," he says. "My first experience writing songs came from writing with people at MTSU, and it ended up being the first step of putting my whole career out there."
Around that time, professors began telling Lowe that if he wanted to be taken seriously as a performing artist, picking up a guitar and learning to play was a must. He took their words seriously, he says, and it wasn't long before he learned enough on the guitar to comfortably play the instrument during public performances.
A hard worker, Lowe got a foot in the music industry's door with an internship at SESAC, one of three performing rights organizations headquartered in Nashville, while attending MTSU. Like many other students, Lowe worked various jobs to support his college career, which would sometimes lead to gigs around town.
Since that defining moment in his high school gymnasium years ago, Lowe has frequented honky-tonks and music venues across the country. But he isn't singing about trucks and beer and other frivolous things that flood today's popular country songs. Lowe's lyrics reflect a more traditional style of country music, which he says he owes to his upbringing.
"Traditional country, as far as songwriting goes, has the best stories and melodies and touches the most hearts out of any genre," he says. "I grew up listening to Hank Williams, and thinking about some of the stuff he wrote about back then, and how revolutionary he was, made me love traditional country music."
Lowe also credits Dwight Yoakam, Chris Stapleton and Eric Church as influences, and he says his upcoming full-length album, produced under the auspices of Banner Music, will remain true to a similarly traditional style.
"In the future my music is going to reflect a lot of that traditional background, like George Jones and Merle Haggard," he says. "And also other stuff I grew up listening to like Southern rock and blues."
Although the release date isn't set in stone, Lowe says he hopes to have new music out by January or February of next year. Until then, Lowe says he's in the process penning a few more songs that will appear on the upcoming record.
Shelby Lee Lowe's EP is available on his website, shelbyleelowe.com; he will perform at Main Street Music in Murfreesboro on Friday, Dec. 11.