On Friday, Dec. 11, from 6–9 p.m., Murfreesboro businesses will host a second Boro Art Crawl. The inaugural Boro Art Crawl took place on Oct. 9, and organizers said it was a great success, having better than expected attendance on a cold and rainy night.
The event will once again encompass the Murfreesboro downtown and surrounding areas predominantly, but will also stretch to the Middle Tennessee State University campus and Mayday Brewery. Participating businesses include, L & L Contractors, Dreaming in Color, Hastings House Bed & Breakfast, Nurture Nook Day Spa, Cultivate Coworking, Liquid Smoke, Let's Make Wine, The Write Impression, FunTiques, Sugaree's, Walnut House, Alley on Main, Wall Street, Downtown Shoppes on West Main, Greenhouse Ministries, Smoke & Mirrors, MTSU (Student Photo Gallery and Baldwin Photo Gallery), Two-Tone, Moxie Art Supply, Mayday Brewery, Center for the Arts, Murfreesboro Art League, Studio 902, Top of the Block, Appleton's, The Block, Daffodilly Designs and Murfreesboro City Hall Rotunda.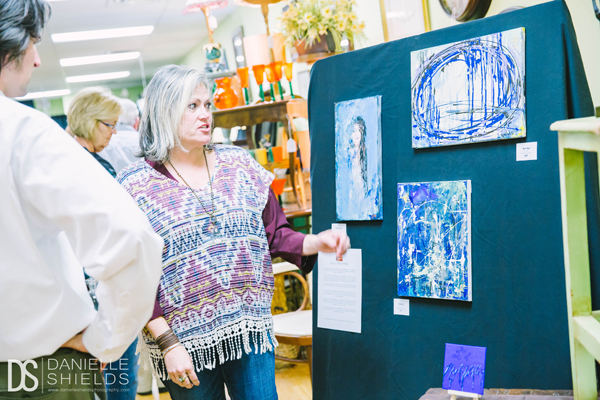 "The City of Murfreesboro is happy to once again be participating in the Boro Art Crawl by opening the City Hall Rotunda to viewing by Crawl participants," said Eric Snyder, chairman of the City Hall Arts Committee. "This month we are featuring artists who were a part of this fall's Greenway Arts Festival."
The inaugural Boro Art Crawl introduced a variety of artistic styles and mediums to the Murfreesboro community. There was some remarkable art from well-known local artists, as well as emerging student artists from from MTSU. For this event the committee has added additional artists, along with the new venues.
"The first event appealed to all kinds of people," said Boro Art Crawl planning
committee chairman and downtown business owner Todd Wilson. "We saw entire families including small children and grandparents, longtime serious art collectors and college students."
For information about the Dec. 11 Art Crawl, visit boroartcrawl.com or facebook.com/boroartcrawl.