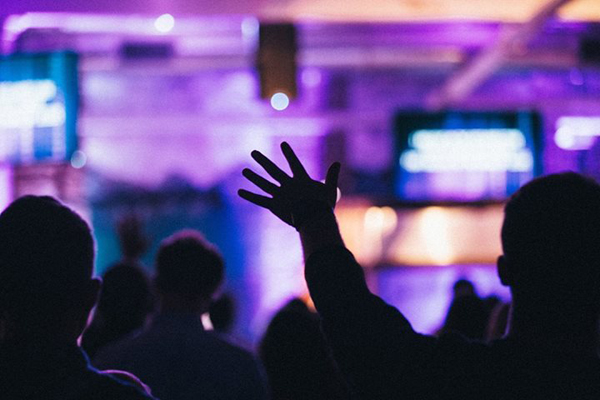 At 22, Corey Trimble was in trouble—he was abusing drugs and alcohol, failing school and failing in relationships, with multiple suicide attempts behind him. He didn't know what to do or how to turn his life around.
Now, a little more than a decade later, he's the pastor of a large and growing church that hosts hundreds of people every Sunday.
So how did he get from one extreme to the other?
In his newly published book, co-written with his executive pastor, Josh Brooker, Trimble tells his own story, as well as the story of the church he founded, Experience Christian Community. His reason for writing the book, he explains, is that when he set out to found Experience, all of the books he could find on church planting assumed that you had certain supports in place—dedicated donors, a sending congregation and so on. But Trimble had none of those things. That's what informs the subtitle of Authentic Pursuit: Building a Church from Nothing.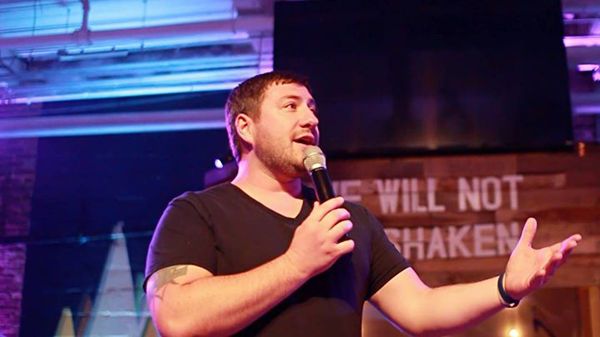 When Trimble was at his lowest point, he turned to a family friend who was a pastor. He was "the only person I could think of to talk with," Trimble writes. "I remember telling him that I was tired. I was. I needed to change my life or I think I would have ended it that week."
It was that day, in the church office, that Trimble turned his life over to God. He immediately started attending church and looking for chances to serve—including mopping the floors of the church. That was in 2002.
Trimble continued to learn and grow, starting a Bible study at much-beloved coffeeshop the Red Rose. He was eager to share the Bible with the same kinds of people he'd always hung out with—people, he says, who would normally never darken the door of a church. In addition to that, he also began to volunteer with the youth group at his church, eventually being made the student pastor.
But as time went on, says Trimble, "I began to notice some things about church culture in general that didn't sit well with me." He felt that the church was putting too much emphasis on serving its own members and people who were just like its members.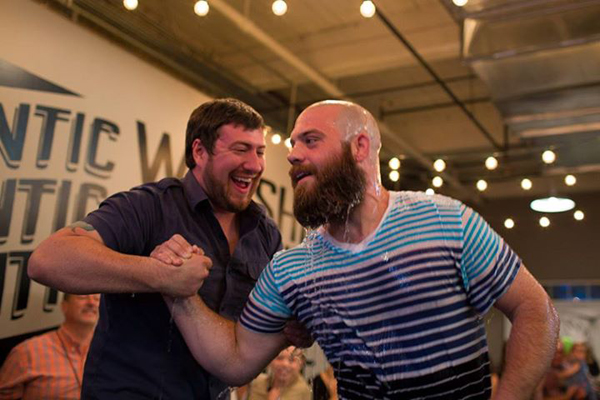 "There were homeless people in our city, families struggling just to make ends meet in the neighborhoods around us, and yet we seemed to make meeting our own needs for socialization, fellowship and encouragement as a church more of a priority than meeting the needs of the community around us," he writes. He was also distressed that the church didn't seem to really welcome people who weren't exactly normal—people like his own friends, people like he and his wife themselves used to be.
After a time, Trimble felt that he needed to start a new church. He wanted a place where people who had never gone to church before could feel comfortable and welcome. Excited, he wrote up a plan and gave it to his pastor, hoping that his church would help him to realize his vision and support the new church. But "it became apparent to me very quickly that that wasn't going to happen," he writes. Trimble resigned from his position at the church and found himself suddenly very much on his own. But "I still had a quiet and steady certainty in my calling from the Lord to start a church," he writes. And so he did.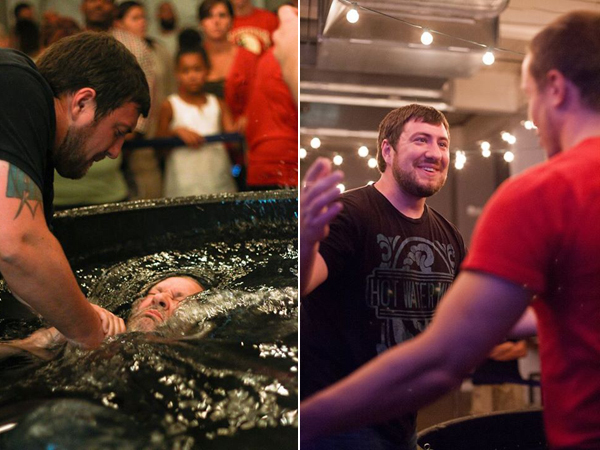 After explaining how he came to start a church "from nothing," Trimble uses the rest of Authentic Pursuit to weave together the story of Experience's first few years with a primer on best practices for starting a church—including how to avoid his own mistakes! He details how the church grew from its initial membership of 41 people meeting in a basement, and the challenges that came along the way. At the end of each chapter, Trimble lays out a few key points of advice and caution for the potential church planner. For instance, he encourages churches to seek out people who do not go to church, rather than simply shuffling members from one church to another. He also hands out practical advice, like not trying to add extra ministries other than a weekly worship service during a church's first year—all backed with examples from his own experience planting his church.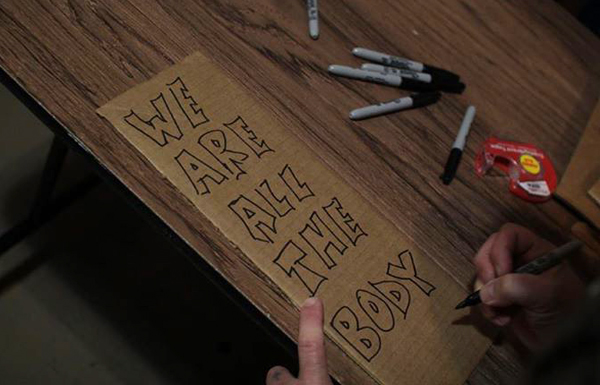 Experience's vision is "To lead people to Christ through Authentic Worship, Authentic Community and Authentic Community Service." By using simple spaces and services, Trimble has striven to keep the focus on the basics of the gospel, on outreach, and on really building up the people who come to his church—not just building their numbers. Over time and through several moves to bigger and bigger spaces, Experience has nevertheless grown to a weekly attendance of nearly 2,000 people. This, too, has been a challenge for Trimble, who has worked to keep the church focused on its vision, rather than on the church for its own sake.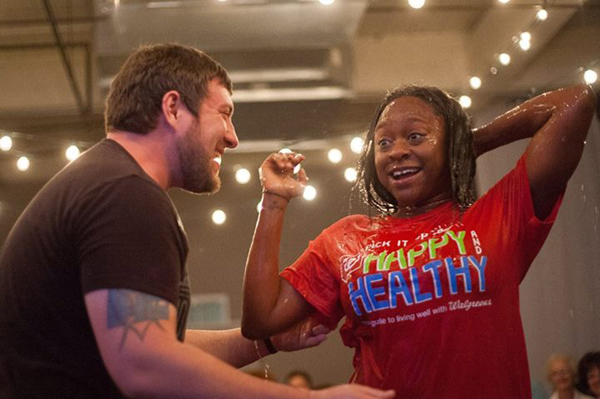 "Jesus never called us to build a fan base, but he did call us to build disciples of Him by being servants and laying down our lives, and we can only do that when we get out of the way and let his name be the name that's glorified in all our endeavors," Trimble writes. He details his own church's struggles in becoming organized without becoming rigid, and in providing a safe place for people to grow without sacrificing outreach towards those outside of the church.
Experience's new goal is to encourage the planting of new churches around it, rather than continuing to grow in one place. "We expect God to make dry bones come alive. The aim is to advance the Kingdom of God, not our kingdoms, but His," he concludes, as well as encouraging anyone interested to get in touch with the church for help and advice.
The Experience Christian Community is located at 521 Old Salem Rd., Suite B. Authentic Pursuit is a publication of The Experience Community and can be ordered by contacting the church at (615) 707-0384 or through experiencecc.com.