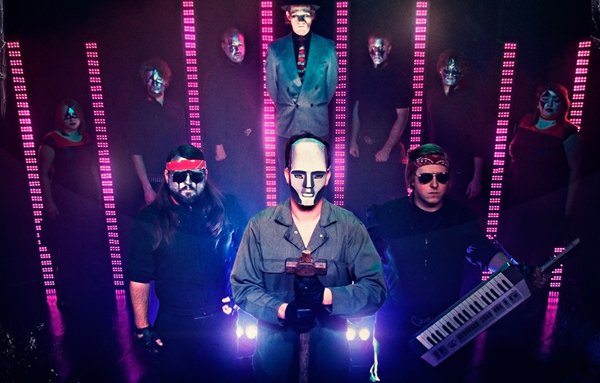 As history shows us, video games being adapted to films, television series and any other medium, really, just don't translate well. However, what if you could limit the simplification of the narrative necessary for a visual project and instead enhance and expand on it through music? Enter The Protomen.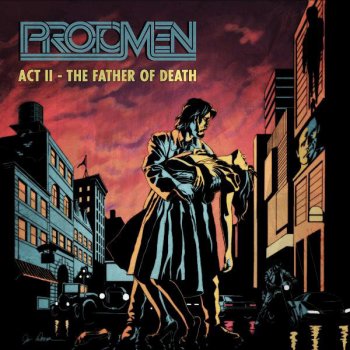 MTSU alums The Protomen are a progressive hard-rock band who, aside from two recent albums of covers, focus on retelling the saga of Capcom's iconic android Mega Man through rock operas. For the uninitiated, the Mega Man series, which debuted on the NES in 1987, focuses on the continuing battles between the protagonist and an army of evil robots created by antagonist Doctor Wiley. The Protomen take that concept and set it on a dystopian backdrop, in which Wiley is a ruthless dictator and Mega Man is created to fight for the people. This tale plays out on the band's self-titled 2005 debut and 2009's Act II: The Father of Death, with Act III currently in the works.
With synths, guitar riffs and choruses of epic proportions in tow, the group—which has been comprised of a variety of band members with names like Shock Magnum, Reanimator and K.I.L.R.O.Y.—is poised for a big 2016. The Act II highlight "Light Up the Night" is featured in the acclaimed rhythm game Rock Band 4 alongside some of music's biggest names. The band has also released the first single from Act III, "This City Made Us," and is continuing to bring its revered, electrifying live show to venues and conventions across the country.
We chatted with band member Commander B. Hawkins about the band's humble beginnings at MTSU, rock operas and, of course, its members' love of video game culture.
Murfreesboro Pulse: How did The Protomen first form?
Hawkins: We actually started in college. Most of us were going through this little recording program down in a town called Murfreesboro, Tennessee, and some of us, it turns out, were really good at procrastinating (i.e., me).
It was the last two days of the semester, and I needed a band to record for our final class project. I was new to the school, so I grabbed the only three or four people I knew that played rock 'n' roll. It was mostly just friends that worked at WMTS (the radio station, not some kind of disease). After a mind-numbing all-nighter in the studio, "Due Vendetta" was born. From there, it was all gravy. Intense, nerdy, horrible, life-consuming gravy.
What drew you all to Mega Man? Why not another classic game, such as Sonic the Hedgehog, The Legend of Zelda or the always essential Tiger Woods PGA Tour 2001?

I think we talked a few times about our regrets that we didn't write a rock opera about the Jaws game. There's still time, I guess.
I think, though, that the first Mega Man games were just so unstoppably good . . . and the later ones seemed to go in a different direction somehow. We just wanted to tell the story with the tone we always wished had been there from the start.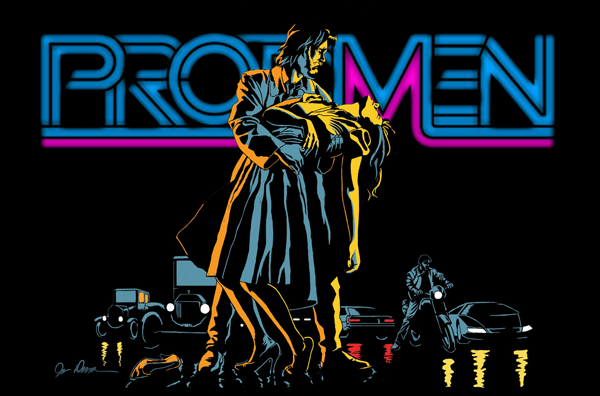 What inspired the band's ambitious sound and concepts?

Almost all of us came to The Protomen from some other band. And we were all playing various degrees of rock 'n' roll in Murfreesboro and Nashville, which is an incredible scene full of some of the most talented musicians around.
We just wanted to do something that hadn't been done around here in a while. I guess most of our ambition comes from boredom. Boredom and watching a shit-ton of awesome movies and wishing we could've done the soundtracks.
Why don't you think more modern rock bands create rock operas?

I think, since the MP3 took hold and everyone could download single jams from the Internet, a lot of people stopped listening to records as a whole. But bands are still doing it in terms of concept albums, just maybe not quite to the extent that we do. For instance, one of the best story albums in recent-ish history, in my opinion, is Okkervil River's Black Sheep Boy. And Coheed and Cambria has been telling some incredibly cohesive stories in their albums for years as well. So, they're out there. You just have to take the time to listen to the whole story they're trying to tell.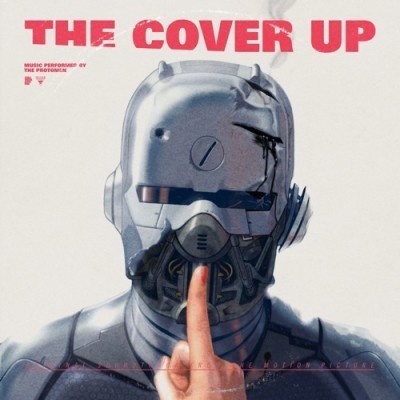 Your last two releases were focused on covers. Why did you all decide take this detour before releasing Act III?

We started what would become The Cover Up around the time Act II was wrapping up, so that one wasn't so much a detour, as it was a long-term project that kept getting pushed back.
The detours really started with our A Night of Queen album. We got the chance to play a farewell show for a really great local band, Evil Bebos, who wanted to go out by playing nothing but Black Sabbath. We decided we couldn't, in good conscience, play Protomen jams next to Sabbath, so we played all Queen. One of the sound guys at the venue recorded the tracks, and we ended up liking it so much, we mixed it and put it out.
Then detour No. 2 came along. We were asked to help score (and act as the super-tough SWAT team in) the Terminator the Second play that some of our friends put together. It was super-fun to do and we decided to turn it into a soundtrack concept album about a year or so later, so that took a little time to put together.
We've known for a good while now that Act III is well overdue. It's just tough for us to say no to something as ridiculous and awesome as Terminator the Second.
The band's concerts are raved about; what kind of experience do you all aim to create when planning your live shows?

We really just try to make the shows not too shitty and boring. When a movie has a really killer soundtrack, it's just a better movie. When a rock 'n' roll concert has a really killer stage show, it's just more fun for everybody.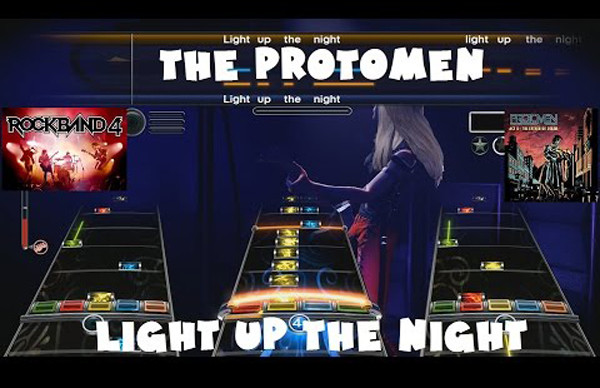 "Light Up the Night" is featured in Rock Band 4. How does it feel to have one of your songs in one of gaming's biggest music franchises?

It's pretty rad, but we realllly suck at playing it.
It's been a great experience working with the guys at Harmonix. Rock Band is a wildly entertaining game and has been for a while, so it's an honor to have "Light up the Night" listed amongst some pretty classic jams. It's just a shame that we got added to the game at the same time they ditched synths and the keytar controller.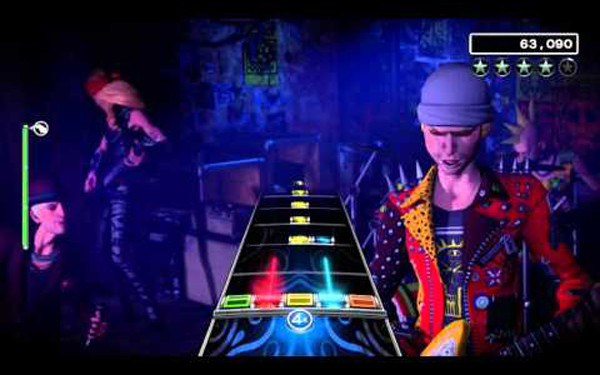 What (and when) can we expect from Act III?

Well, we just released the new Act III single, "This City Made Us," as a 10-inch record. You can get a taste of it right now at protomen.com. The single actually has two Act III jams on it, "This City Made It" and "Hold Back the Night." As for the when . . . just whenever it's done.
We're really excited about it, but we know better than to rush it just because people are getting antsy.
Lastly, if you could have any video game character join the band, who would it be and why?
Probably Crissy or Mark from Friday the 13th on NES. They're both pretty fast and can jump super high.
~~~
Learn more about The Protomen at protomen.com.