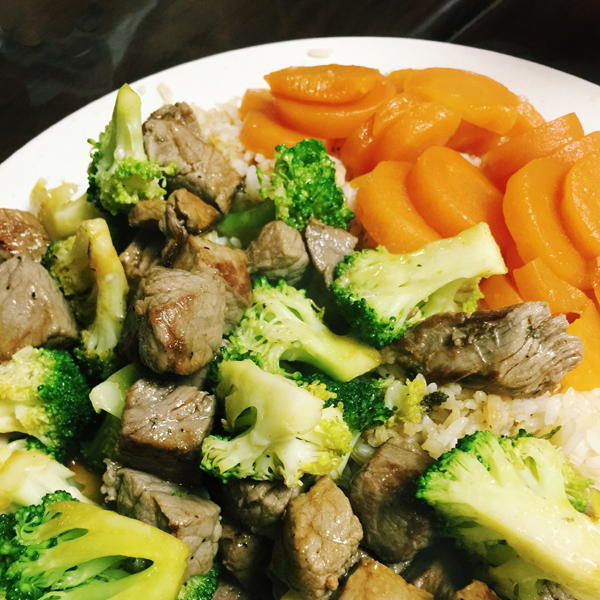 When my editor told me that he wanted me to go eat at a hibachi restaurant with a drive-through, I was skeptical to say the least. In my mind, nothing good could ever come out of a hibachi joint with a drive-through; drive-through is equated with fast food in my mind, and all of the bad connotations that accompany those words. Eventually, though, I knew I was going to have to go to Koji Express. There are, of course, exceptions to every rule. This happens to be one of those exceptions.
Koji Express is in the old Mrs. Winner's building, next to O'Charley's on Memorial Boulevard. The interior is nothing special, and mostly clean. The bathrooms, however, are atrocious and the men's bathroom door doesn't even close all the way; at least it didn't when we were there. But that's really the only downside to the entire visit.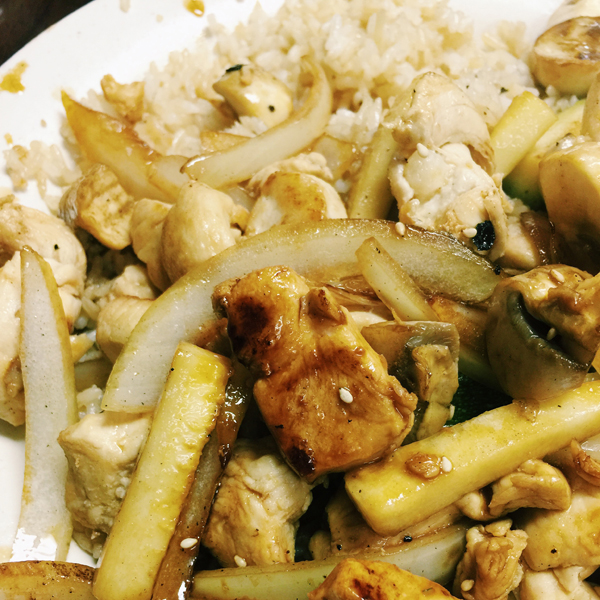 As most of you know, if you go to a traditional hibachi restaurant, even for just two people, you are looking at spending $50–60, depending on the type of meat you choose. Not only that, but as much as I love hibachi food, I really hate smelling like it when I leave the restaurant. I also don't like when the chefs start pitching pieces of shrimp at the people around the table. That's way too much performance pressure just to eat dinner. At Koji, you experience none of this. They have all your normal hibachi entrées, but they cook them fresh and fast in the kitchen and it's dirt cheap! We got a hibachi chicken with zucchini and mushrooms and a teriyaki steak with their signature sweet carrots with two drinks for under $25. Both entrees came with fresh fried rice and a vat of that pink seafood sauce that I love so much at other hibachi restaurants. No more asking for more sauce! The food came to our table and the plates were piled high. It was a ton of food for the price. And it was delicious. Seriously. It was really very good. If you are a college student on a budget, or have a large family, and you aren't eating at Koji Express on a regular basis, I don't know what you're doing with your life. It will now be in the rotation for casual date nights with my husband.
There's not a dedicated kids menu, but don't let that deter you. They can cater to the pickiest child, and there's so much food, you can easily split one entree between two kids. Maybe even three, depending on how old your kids are and how much they eat.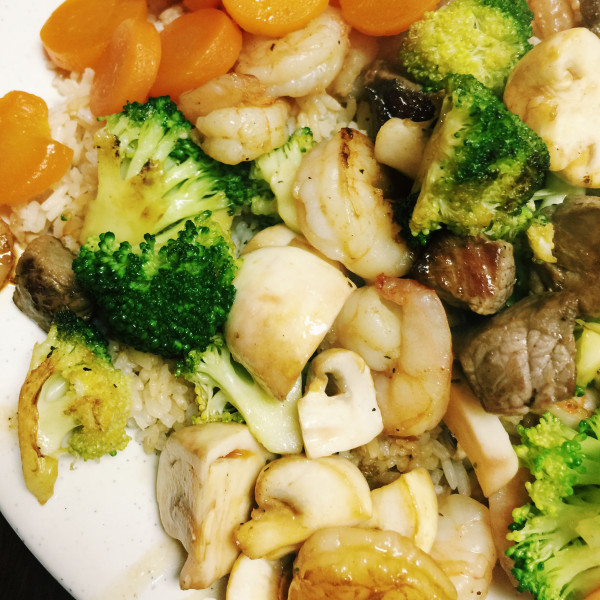 Don't feel like getting out of your car, but don't feel like cooking, either? Try Koji and their drive-through. It seemed to move fast, which was amazing since all the food is cooked fresh to order.
Now all they need to do is get that bathroom situation in order, and there will be no complaints whatsoever.
The Dish
Koji Express Japanese Grill
1010 Memorial Blvd.
11 a.m.–9 p.m., Monday–Saturday
(615) 907-9900
Teriyaki chicken with broccoli: $7.49; Hibachi steak with mushrooms: $7.99; Steak and shrimp with mushrooms and broccoli: $11.39
kojiexpress.com