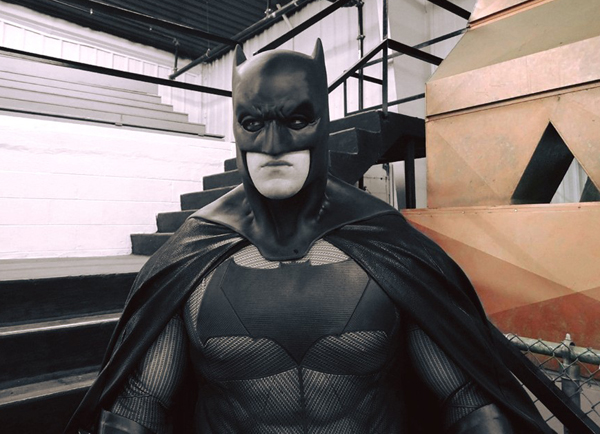 Murfreesboro resident Adam Prince may not view himself as a real-life superhero, but with his role as Nashville's Dark Knight and his devotion to Middle Tennessee charities, it's hard to see him as anything but.
Since 1998, Prince, 31, has been dressing in one of five Batman suits—each costing from $500 to $2,000 apiece—to benefit children's charity events. Through his position as lead painter at St. Thomas Rutherford Hospital, the list of charities he works with grew exponentially to include organizations such as March of Dimes, the Carl Perkins Center for the Prevention of Child Abuse, Make-A-Wish Foundation and St. Thomas Rutherford Hospital-sanctioned events.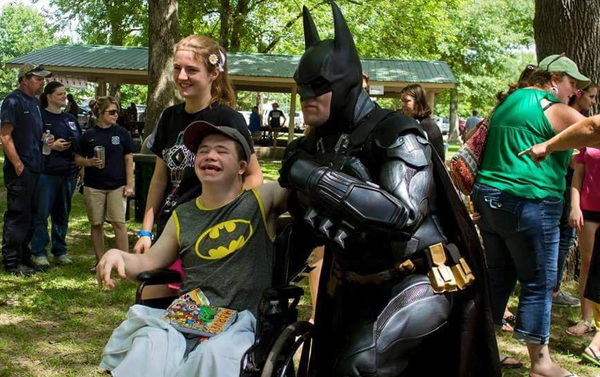 "There's so many people out there that can't go to these comic book conventions that want to see superheroes, or they read about these characters as kids and wish they were real," Prince said when asked about his motivation for working with children. "It brings a light to them when they can see their superhero coming through those hospital doors just to see and hang out with them."
Prince carved out his role as Nashville's Dark Knight during a time when interest in cosplay was growing in Middle Tennessee, but he credits his initial interest in Batman to his grandmother, who frequently gifted him Batman toys and took him to see The Caped Crusader in theaters. After being pulled out of school due to bullying issues, Prince looked to Batman comics and the virtues Batman stood for to keep him uplifted, a feeling he wished to pass on to others.
"With everything life throws at me, it's been the only thing that's been consistent," he said.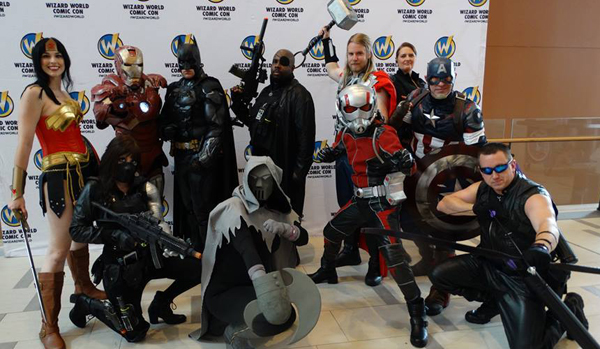 Though Batman typically works alone, Prince collaborates with other Middle Tennessee superheroes in his efforts. His wife of almost three years, Shannon, attends comic conventions and charity events dressed as Wonder Woman, Poison Ivy, Catwoman and other icons. The two also helped found The Rogues Gallery Cosplay, a group of more than a dozen Tennessee superheroes who work together in their community efforts. Prince is respected and admired by both the people he helps and the heroes he works with.
Tim Rucker, also known as Captain America of Nashville and a member of The Rogues Gallery, said, "Adam is very giving and generous in his time, knowledge, materials and even props and gear. He is a great representation of what it's like to give of yourself from the heart to both his fellow Rogues and especially to the kids and kids-at-heart we meet at all of our events."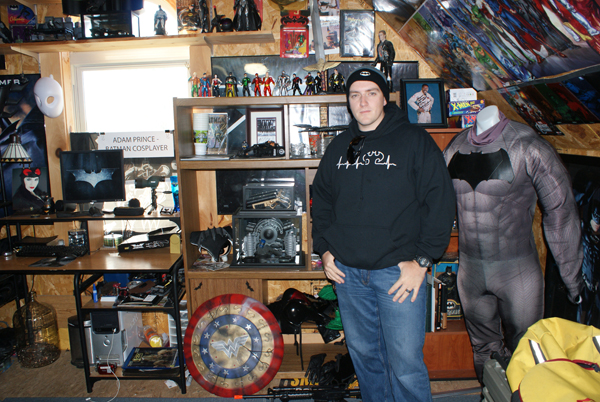 Rucker weighed in on The Rogue Gallery's charity efforts, saying that even though the organization isn't paid for the events, the warm feelings and gratitude they receive make it worthwhile.
Being Batman is a significant investment of hours, but Prince still finds time to enjoy other hobbies such as hunting, hiking and fishing. Staying in shape is also critical to maintaining his alter ego; he credits both his physical activity and his five years as a volunteer fireman in Bell Buckle, Tenn., to keeping him in shape in order to wear his suits.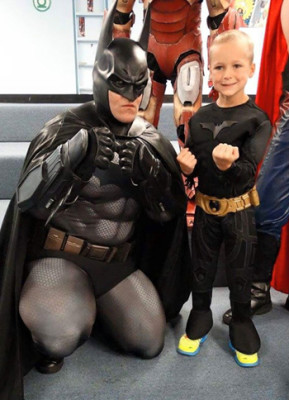 "It's like wearing a tire," he said when asked about his suits. "It's hot, it's heavy and it's tight. You might be in those suits for three to six hours."
When he isn't dressing as Batman, he says he never truly separates himself from the hero. Even at his hospital job, he finds himself being approached by coworkers and children who heard that Batman works at the hospital. The attention is something he's grown used to, and his role as Batman has become intertwined with his day job.
"My boss at the hospital told me, 'There might be times when you won't do work. You might clock in and put on your Batman suit and go around to visit kids,'" Prince said.
Despite the attention he receives when he's not in his suit, he never grows tired of being Nashville's Dark Knight. He says Batman is something that's ingrained in him, and his personal life reflects it. Outfitted with a Batman sweatshirt and lanyard, he showed off his impressive collection of posters, movie props, action figures, outfits, a filing cabinet of comic books and homemade Batarangs. Soon he plans to add Batman vehicles to his collection by retrofitting a Polaris Slingshot into a Batmobile.
Prince, Nashville's Dark Knight, says Batman is a part of him now, and that it's a privilege to use his hero to help others.
"You dress for the job you want," Prince said.
For more information on Nashville's Dark Knight, visit facebook.com/dknbatman.