The former Old Navy building off of Old Fort Parkway (near Panera Bread and Home Depot) now houses an indoor trampoline park, Jump Street, which contains a large main jumping room with long stretches of trampolines, along with other high-flying activities.
The large trampoline room boasts numerous runways of trampolines, each ramping up at an angle at its end, allowing jumpers to get even greater height for their aerial tricks.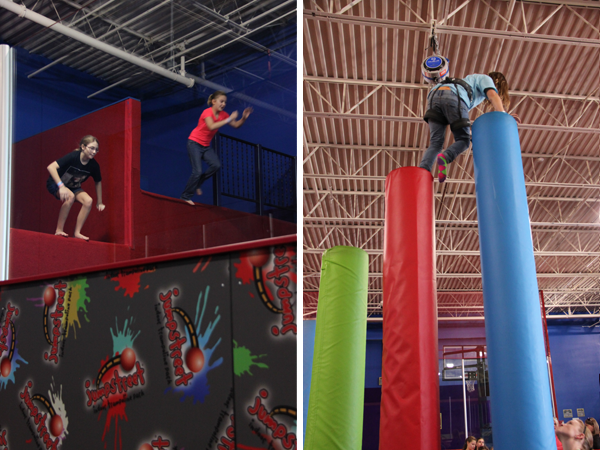 Young girls performed flips, cartwheels and other gymnastics maneuvers along this line of trampolines one December afternoon, while across the facility a fat old newspaper publisher finally gets a taste of a regulation height basketball rim. Yes, in another portion of Jump Street a 10-foot basketball goal sits next to a trampoline inviting all to fly up and dunk.
Nearby, a mechanical bull, surrounded by a cushy-soft landing area, bucks off riders daring to try and hang onto it as a Jump Street employee controls the mechanized animal.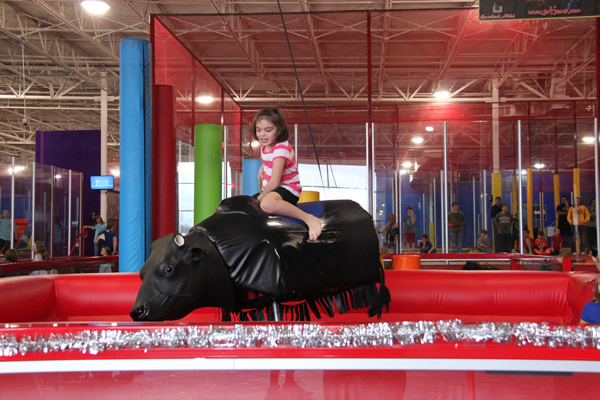 At another of the park's features, a giant air bag allows participants to do some stunt dives off a platform into its puffy embrace.
For the youngsters, there's a separate kids' area for children 7 years old and under with smaller bounce houses and trampolines, and without some of the wilder older children.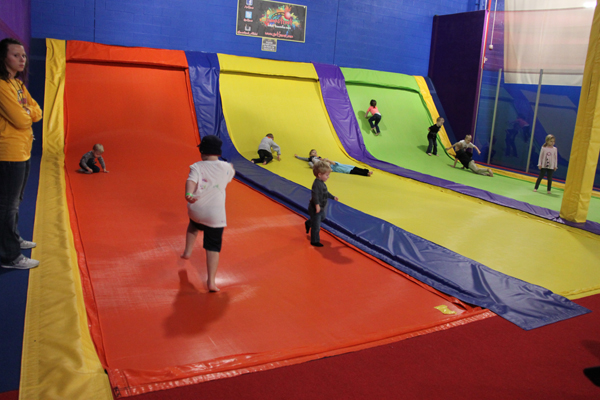 The rest of the park is open to all ages; don't be one of those parents just sitting on your laurels staring at the phone, get an armband, unleash your inner child and jump.
Just use a little caution and don't get whiplash or break a leg or toe or anything, though. Kids seem to be made of rubber and their bodies can recover a little more quickly after taking a beating than the old folks' do.
Jump Street is available for parties and events; for hours, rates and more information, visit gotjump.com/murfreesboro.