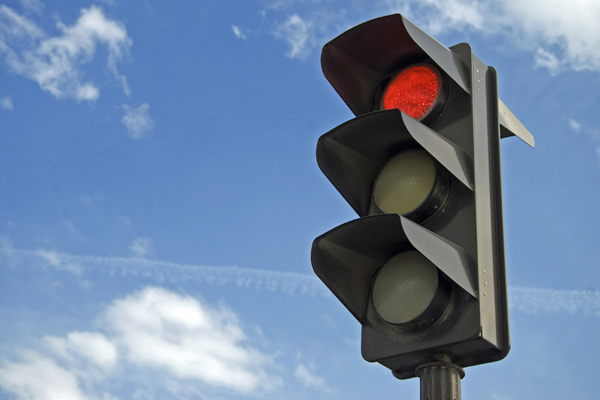 When Will the Persecution End?
First, the Rutherford County Election Commission fired Nicole Lester a year and a half ago from the administrator of elections job after finding she repeatedly violated the county's work-hours policy and created poor office morale.
Then in January the commission wouldn't even allow her to work at the polls during upcoming elections. Lester applied to be a poll worker, but Administrator of Elections Alan Farley, who replaced her in 2014, declined to recommend her for the worker list, and the commission opted to take his recommendation and not add her to the list.
Apparently, they're flush with workers, and they don't want her within a mile of a precinct—unless she's exercising her voting rights.
In Lester's defense, while working as administrator she handled the shift to the voter photo ID law reasonably well along with redistricting the county's voting precincts. She also conducted several elections with ease, except, of course, one occasion when the final counts didn't come out until early in the morning. Faulty computer software was blamed.
What undid Lester was her inability to do one important thing: show up to work. Election Commission Chairman Ransom Jones asked her early in her tenure to start reporting to the office regularly and to stop putting so many edits on her time report. He also requested she go through management courses to learn how to handle staff better.
But throughout her time as administrator—probably one of the easiest jobs in county government because the staff knows how to do the work—she simply didn't abide by his simple directions. Some people say she would come in the front door in the morning, log on to her computer and go out the back door a few minutes later.
Others say she used county technology to log on to her computer and check email while at the beach, counting that as work time.
Of course, Lester disputed this type of stuff when the commission confronted her, bringing boxes of paperwork to her final meeting to show she was dependable and honest. It didn't work, and she was fired in a unanimous vote.
Jump forward about 18 months and the commission still can't get past her attitude.
"She was fired under very public conditions she created for herself, and we did not feel it would be productive to bring her back [even to work at a polling precinct]," Chairman Jones said. "It would be disruptive."
It might be useful to point out that Lester's husband, Joe Russell, is chief administrative deputy at the Rutherford County Sheriff's Office, and possibly she picked up this sense of entitlement from him. While working there, email records show, he worked on real estate and ran JailCigs, a company selling e-cigarettes to inmates on a no-bid contract, until media found out about it in spring 2015. Sheriff Robert Arnold was an investor in the business, according to state documents, and now they are the focal point of an FBI-TBI investigation into corruption at the sheriff's office.
FBI officials say the case remains under investigation.
Another Nice Trip
Speaking of entitlement, nobody can accuse Sheriff Arnold of sitting on his duff and sending out deputies to do the job.
When it comes to extradition trips, especially to nice vacation spots, Arnold can't resist. Early in his first term, Arnold took extradition trips to Alaska and San Francisco and said afterward, "Rank has its privileges."
His outlook may not have changed much over the last five years.
In October 2015, while detectives were busy investigating the shooting death of a man at Mona boat ramp, Arnold and Warrants Capt. Terry McBurney flew to Seattle, Wash., for a two-night stay, spending more than $1,600, to bring back a juvenile prisoner wanted for rape of a child, according to documents obtained through an open records request.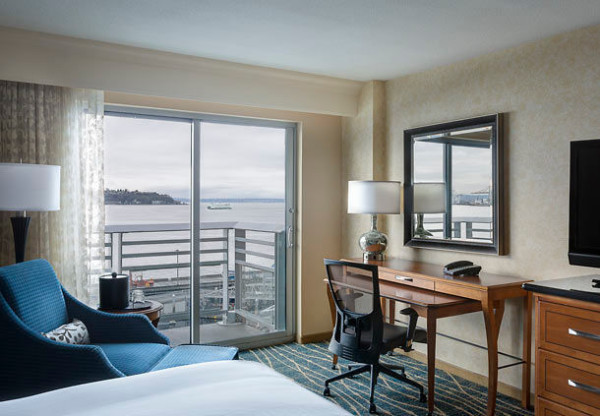 Arnold says he and McBurney saved taxpayers money by using discounts they had for the flight. Also, because they are exempt from receiving overtime, nobody got paid extra to make the trip. Of course, they couldn't resist staying one night at the Seattle Marriott Waterfront, spending $290 and eating a nice breakfast buffet the next morning at the Hook & Plow.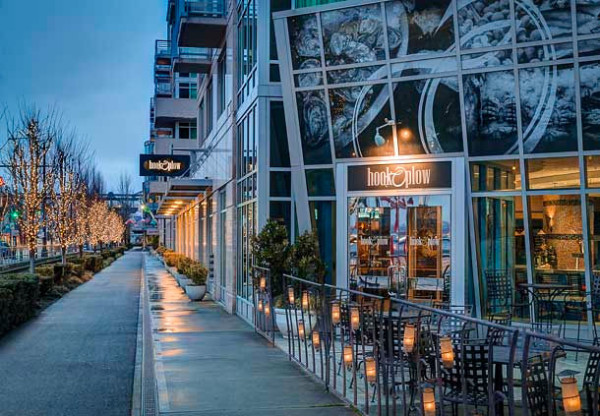 Asked about the junket, the sheriff's office contended the Marriott Waterfront is not considered a "luxury" hotel and they were under the per diem rate of $202 per person for Seattle hotel rooms. Fair enough, but it's not exactly the Motel 6, either, and Tom Bodett's not leaving the light on.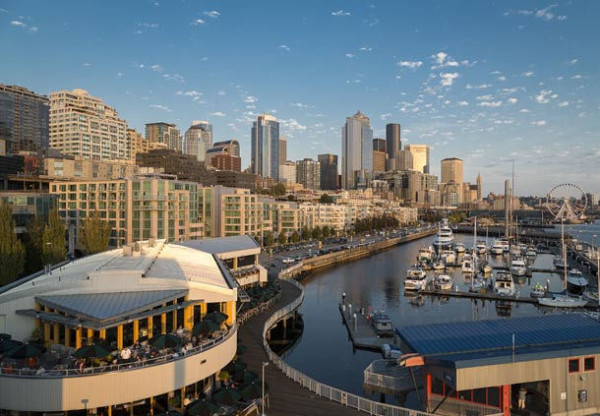 The Seattle Marriott might dispute their claims, too, since the hotel touts its views of Elliott Bay, the Olympic Mountains and Mount Rainier.
Ultimately, the sheriff says he hopes to turn the costs of the extradition over to the state. Rutherford County taxpayers might appreciate the switcheroo. But in the end, Tennesseans will pay for it one way or the other.
Absolutely Worn Out
The world's smallest violin could be heard playing in the Legislative Plaza recently when state Rep. Rick Womick said he decided not to run for re-election to the 34th District state House seat.
Just a year after calling Gov. Bill Haslam a traitor and making a silly run against Beth Harwell for the House speaker's post, Womick said he'd had enough of the job and wanted to spend more time with his wife and children.
"Six years is enough. It's time for me to step aside and let somebody else serve," Womick said.
Womick noted the legislative session from January through April takes a great deal of energy and he never stops working. Considering he's an airline pilot, the last thing he wants to do when he comes home is go spend time with nuts on Capitol Hill.
Of course, he's made his own share of odd statements over the years—that's sarcasm, for those keeping score.
Three years ago, during a House hearing, Womick said an electromagnetic weapon was fired in Shelbyville. Officials there said they knew nothing about it.
On the House floor, Womick also accused the city of Murfreesboro of conspiring with the United Nations on its Agenda 21, a policy dealing with worldwide development, water, food and climate, when it required a Franklin Road businessman to abide by city codes after he tried to turn his fencing business into a restaurant called Papa's Butts & BBQ. The man running the business was not very happy with Womick's decision to use him as an example during House debate.
When serving as chairman of the Rutherford County Republican Party, Womick also said he doesn't believe in global warming or climate change because he flies over Canada and still sees lots of snow and ice. The world's top scientists must have forgotten to consult with Womick before coming to their conclusions about the world's climate.
Oops, I almost forgot Womick's entry into political races here. While running against former Rep. Kent Coleman about eight years ago, he rented a house on Sulphur Springs Road and pretended to live there because he wanted to make sure he was in the right district. Local Democrats called his hand on it, but the former district attorney didn't prosecute for voter registration fraud.
Womick later admitted he never lived there.
It's Just Like Crosstown Traffic
Apologies to Jimi Hendrix for using his lyrics, but this whole thing about red-light cameras has me tangled up in blues (sorry, Bobby Dylan). I just can't seem to get no satisfaction (hats off to Mick and the boys).
The Republican Liberty Caucus is pretty P-O'd about these cameras, too. Set up at six intersections across Murfreesboro, they take pictures of any motorist whose vehicle crosses the white line and goes through the intersection after the light turns red.
The group contends not only are these cameras and the $50 ticket sent to violators unconstitutional, they don't reduce red-light running or make intersections safer. About all they do is enrich the vendor running the program, American Traffic Solutions out of Scottsdale, Ariz.
Murfreesboro has been paying ATS about $800,000 to run the cameras, netting anywhere from $100,000 to $200,000. The contract is up for renewal before the Murfreesboro City Council.
Councilman Eddie Smotherman told the caucus recently, "If red-light cameras worked, I would be putting one at every intersection in Murfreesboro. But they don't work."
Though city officials contend figures they've cut down on the number of crashes at all intersections since the cameras went up. Yet the number of tickets for running red lights has gone up almost yearly.
Violators are not required to pay the fines, either, because they are civil penalties, not criminal, though there was a question in recent years about whether failure to pay them would count against someone's credit score.
Nevertheless, thousands of them go unpaid each year. But most are paid, enriching the vendor. Steve Lane, leader of the Republican Liberty Caucus, calls it "economic carpetbagging."
Legislation at the state Capitol could be a factor, as well, and we all know how the Legislature feels about carpetbaggers, even if they're not really Yankees.