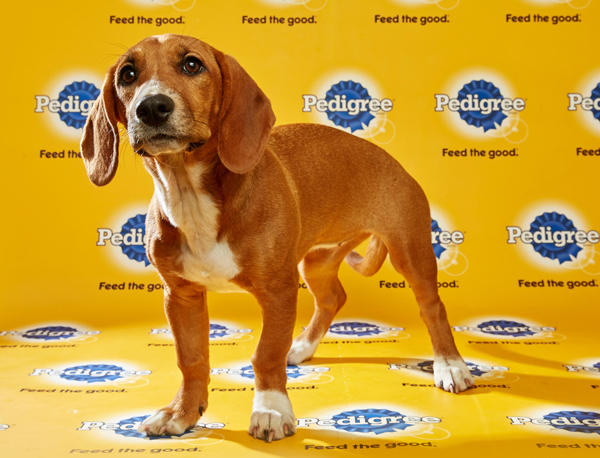 Meet Clover, a tan-and-white basset hound/beagle mix from Columbia, Tenn. Clover, like many other dogs, is a rescue who, against most odds, found a forever home a few weeks ago. While her rescue story isn't necessarily unique, there is something about Clover that sets her apart from other rescue dogs in the area.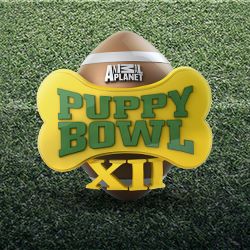 Back in October, Clover found herself in the starting lineup for the 12th installment of Animal Planet's Puppy Bowl, a television special that mimics the Super Bowl and features dog rescues from about 40 states. Lindsey Hirsh, a volunteer with Middle Tennessee Treasures, says Clover's personality was a perfect fit for the competition.
"This is the first chance we're able to say we have one of our puppies in the Puppy Bowl," Hirsh says. At the time of the application last fall, she says, Clover was 18 weeks old.
Finding the Perfect Forever (or Temporary) Home
Middle Tennessee Treasures is a local all-breed animal rescue committed to pairing cats and dogs with the right temporary or long-term home. They understand that matching a dog or cat with a foster owner requires more attention than an adoption fee and a few signed papers, Hirsh says.
Unlike adopting a pet from an animal shelter, Middle Tennessee Treasures is involved in the adoption process from the moment the application is submitted to an animal's placement in a short- or long-term home. In addition to providing food and medical expenses for the dogs and cats who find fosters, the animal rescue also provide training and all animals receive necessary shots prior to placement in homes.
"Our mission is to find a successful foster," Hirsh says. "We'd rather be cautious and pair the right animal the first time to ensure an easy experience for both the animal or the foster."
This is why, she says, the volunteers at Middle Tennessee Treasures hold interviews with potential fosters and visit the home prior to placement. Once the application is approved, members of the board reach out to references and the applicant to consider whether a large, small, high-energy or low-energy dog is right for the home.
"We will work with the family and take the dogs to wherever they need to be in order to have a safe and successful life," she says. "That's why we share so much on social media—you never know who will stumble upon our page and want to foster."

Whatever it Takes
Middle Tennessee Treasures partners and communicates with other rescue groups in the U.S. and Canada in an effort to find animals temporary and permanent homes. Because of this broad-based system of communication, Hirsh says, the rescue is able to save more animals from high-kill shelters.
"Sometimes we find animals who were left on the side of the road, but oftentimes most of our dogs come from shelters where they don't have much time," Hirsh says. "The more animals we save from shelters, the more fosters we need."
Recently, local pups have found homes in Ohio, Texas and Canada. Volunteers will travel anywhere, she says, if it means one of their animals has the opportunity to live a happy and healthy life.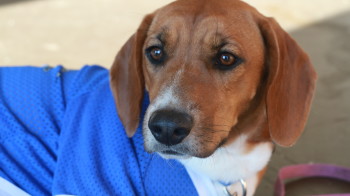 "I recently drove one of our dogs to Nashville and then someone from Kentucky picked up the dog," she says. "They then transported the dog to the next leg and then someone else to the next leg until the dog finally reached Canada, where they had a home waiting for it."
Once a foster herself, Hersh became a permanent owner to her dog, Peter Parker. She says sometimes families are unable to commit at the beginning, but over time the dog or cat becomes a member of the family.
"I was once a foster, but, like a lot of our fosters, I fell in love and I had to keep him," she says.
Hirsh says that all it takes is a phone call, email or online application to begin the adoption process. She encourages those interested in fostering to visit their Facebook page or website to see what animals are available to foster at any given moment.
"If you have the money, you can get a $10,000 designer dog any day," she says. "But with a rescue dog, it chooses you," Hirsh says. "You're going to come in and the dog will take your heart. . . . You'll see a dog who needs you, and at the time you may not even realize that you need it, too."
Tune in to Animal Planet on Sunday, Feb. 7, at 2 p.m. to see if Clover scores a "puppy touchdown" before Super Bowl 50. For more information and to submit an foster application, go online to middletennesseetreasures.com or visit their Facebook page, Middle Tennessee Treasures.