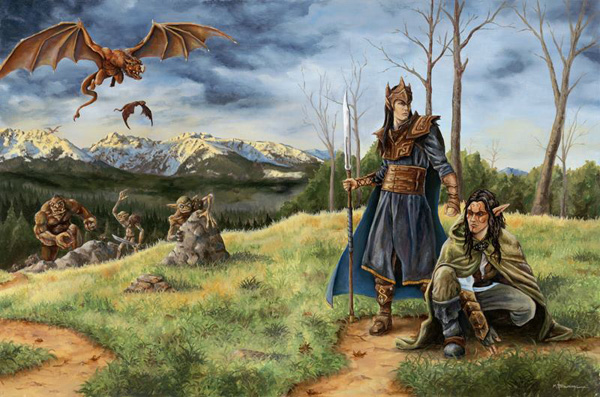 Nashville resident Michael Bielaczyc is a man of many masks. On some days, he's a writer; others, he's a painter, illustrator or costume designer. His projects vary from day to day, but one thing is for certain: he's always an artist.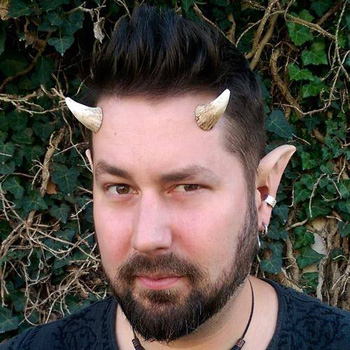 Bielaczyc, a Riverdale High School grad, began actively selling and showing his artwork in 1995, when he self-published a comic book. Soon after, at 23, he decided to return to college and pursue art as his full-time career.
In 2001, while still in college, he launched Aradani Studios, an art company, along with his brother, Paul, and sister, Sara. The Bielaczyks intended for the business to be a part-time endeavor, a way to sell original artwork at the Tennessee Renaissance Festival. Paul then added personally crafted, hand-painted prosthetic elf ears to the inventory, and around the same time Michael's creative realm grew to include costuming. Their creations were so popular among festivalgoers that the Bielaczycs knew it was time to expand the business.
Over the years, Aradani Studios' staff began producing their own line of prosthetics, with 90 percent of their products, such as masks, accessories, props, costumes and more, created in their Nashville studio. Although costuming was primarily Paul's forte, Michael also began producing more costumes, as they became more essential to the company's success.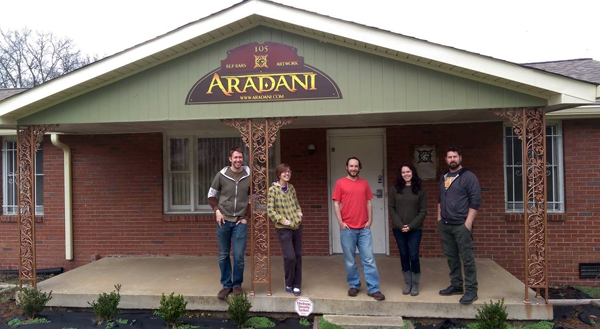 While visual art makes up a large part of Michael Bielaczyc's prolific portfolio, he also finds time to write, particularly fantasy stories. Most recently, he has been working on a novel, which takes place in Uteria, an original fantasy world created by Bielaczyc and his friend Dane Clark Collins.
The Pulse caught up with Michael Bielaczyc to talk about the creative process, owning a successful art business, the World of Uteria and more: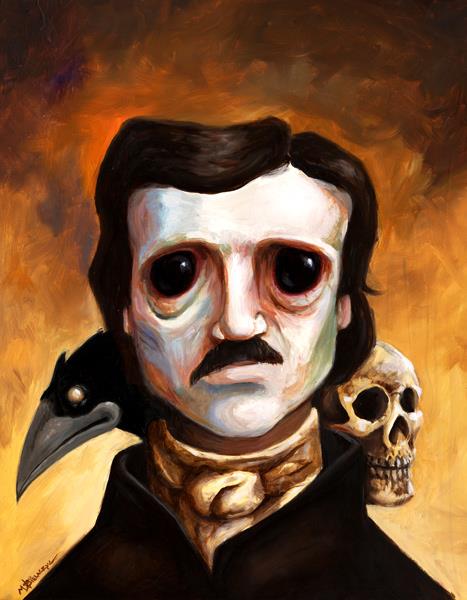 Murfreesboro Pulse: From artwork to writing to costumes and more, you have a very prolific output. Do you tend to focus on one project at a time or do you have a different approach?
Bielaczyc: I tend to focus on a bunch of projects, often at the same time. While a video is rendering in the background, I will be writing a chapter to a future RPG book. Or in the studio, if I have a resin sculpt drying, I will wander over to the drawing table and knock out an ink drawing.
In some ways this has hurt my craft. I have become a jack of all trades, but a master of none. But at the same time it has allowed my company, Aradani Studios, to grow since I have my hand in a little bit of everything.
I noticed in your bio that although you've worked for various role-playing franchises over the years, you're most passionate about your personal work. Do you mind elaborating on that?
Working for big companies means you often have a tight deadline, a strict contract and guidelines that you must follow. I often felt a little stifled by these restraints, or disappointed in my work since it always seemed to fall short of where I wanted it to be. The deadlines and guidelines seemed to be the most stifling. If the assignment is boring and you only have 3 days to complete it, you will almost always end up with mediocre work.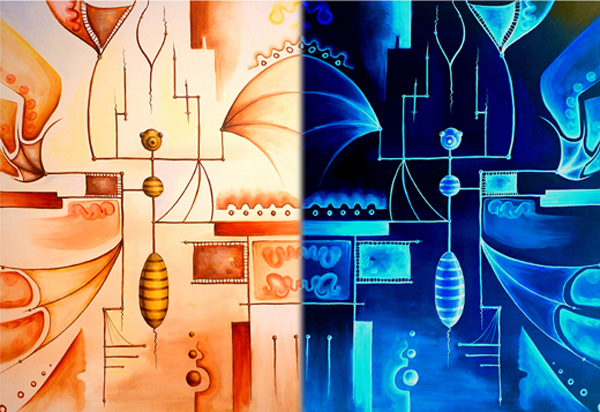 I found my inspiration in trying out new things with my paintings, exploring colors and strange symbolism, and for quite a while this was the forefront of my artistic endeavors.
And then I started to apprentice under Larry Elmore, the painter who inspired me to be an artist. We quickly became friends as he mentored me and he is a great teacher. Soon my illustration work started to really tighten up. I started leaning heavily towards that side of my art and wanted to explore ways to make the illustration my own, which is when I started working on my own fantasy world, the World of Uteria.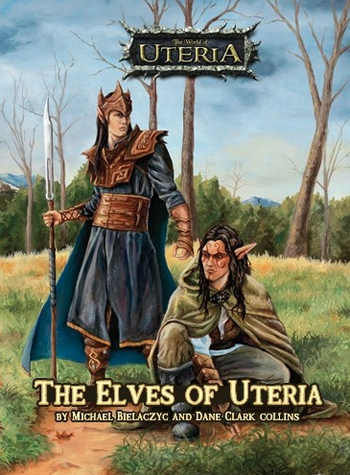 I recall you and your friend Dane have had a lot of success using the crowdfunding site Kickstarter for The World of Uteria. Can you tell me about the campaigns and what role they've played in your career?
Kickstarter changed everything. It allowed me a chance to get funding for a book that would not have been published, and opened doors to new fans that I would not have reached otherwise.
There is some backlash now towards Kickstarter, and it is really sad. Some bad apples came along and used Kickstarter to promote their corporate products, or others used it to scam people, and I think it has started to get a bad rep. But, for me, it is a way to fund my dreams, and help me put out products I could not otherwise afford to do.
I now have four books that are in printed distribution, and many more on the way. I can't be happier about the opportunities that Kickstarter gave me.
You and your brother, Paul, launched Aradani Studios in 2002 as a part-time endeavor, but it has since evolved into much more. What's it like working alongside your brother, and do you and your staff create and design all of the products?
Aradani was actually started by my brother, my sister, and me. She is the quieter one, so often people have missed her in company bios.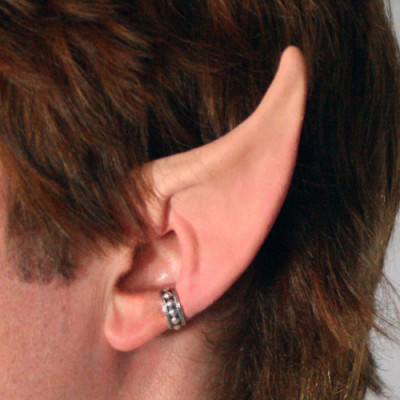 Aradani is now a full-time, 40-plus-hour-a-week job, mainly focused on costuming. And the main focus of the costuming is prosthetic elf ears. We produce about 200 pairs of elf ears per day in the studio, which is now located on Aradani's own property in downtown Nashville. We appropriately named it Elfland on the county charter. The day-to-day at Aradani, besides the production and shipping of costumes, is much like any other business. All the normal business things happen, like planning for the future, looking at new products, finding new venues; except our meetings may revolve around the latest comic con, or the new fantasy TV series and if it will drive customers to a product of ours.
It can be tough working with family and friends, but no tougher than other jobs I have had. And we are all working together for a goal, which is a nice thing to be able to say. Everyone at Aradani brings their own skills and specialties, and we try our best to reward everyone for what they bring.
Do you have any endeavors you're currently working on that you'd like for me to mention?
My secondary company, SagaBorn, has a few books on the horizon, and I have a lot of art to do for them. One book I am most looking forward to is the SagaBorn role-playing game. It is an RPG system that focuses on story rather than rules. I guess that is the story of my life, always trying to the most stuff I can do without being stifled by some rules.
~~
The main hub to discovering Bielaczyc's work is at michaelbielaczyc.com. From there, you can navigate the website to find links to his other projects, such as aradanicostumes.com, for costumes, and worldofuteria.com and sagaborn.com for his writing.