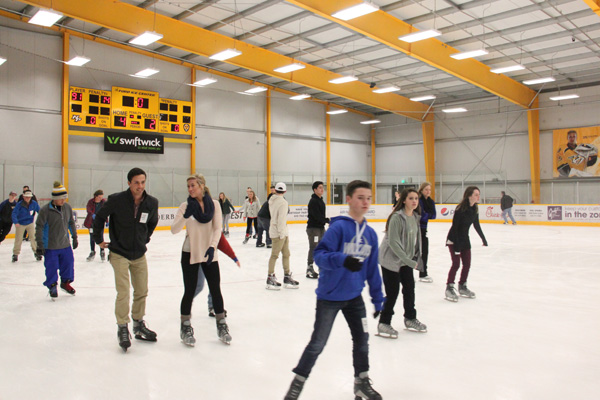 In 2014 the Nashville Predators opened the Ford Ice Center, a two-rink facility in Antioch located near the former Hickory Hollow Mall.
The complex attracts skaters from all over Middle Tennessee and beyond, with lots of public ice time, hockey leagues for all ages, Perani's Hockey World pro shop, the Scott Hamilton Skating Academy, times set aside for puck handling, freestyle practice sessions, parties, Predators events and more.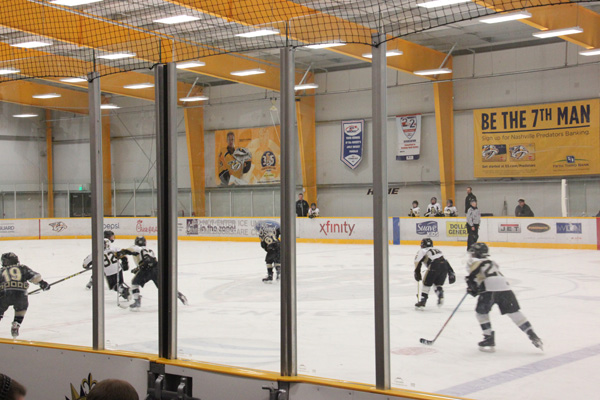 For youngsters interested in giving hockey a try, the GOAL (Get Out and Learn) program offers a free chance to pad up and hit the ice to learn some basic ice hockey skills. GOAL involves a four-week program where certified coaches work with beginners on skills and drills. Even the equipment rental is free, making this a low-risk opportunity for parents to introduce kids to the game.
The Ford Ice Center, a quick drive up I-24 from Murfreesboro, is also home to MTSU and Vanderbilt hockey clubs as well as various other tournaments and practices, from mites to professionals.
For ice center is located at 5264 Hickory Hollow Pl., Antioch, TN.
For more information, rates and public skate schedules, visit fordicecenter.com or find the Ford Ice Center on Facebook and Twitter.