After years of waiting, Deadpool fans finally got the movie based on the "merc with a mouth," and it was well worth the wait. Ryan Reynolds, who played a depressingly bad incarnation of Deadpool in the equally bad X-Men Origins: Wolverine, has been campaigning for this film to be made for what seems like forever. Fox finally gave the project the go-ahead when test footage was leaked, possibly by Reynolds himself, in the summer of 2014.
From the opening credits it is apparent what kind of movie Deadpool will be: a fourth-wall-breaking, hilarious, action-filled film. The character Deadpool often looks right at the camera and addresses the audience, commenting on how absurd a situation is or talking about the smaller budget of the film. These references are usually incredibly clever and poke fun at the huge lineup of comic book movies that are now being produced, a few of which discuss the larger X-Men universe and are worth the price of admission alone.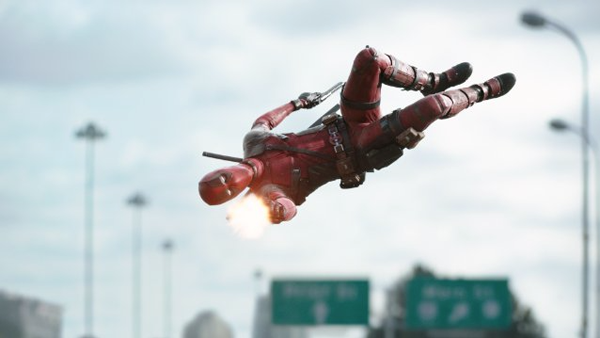 Deadpool often spews profanity that would make Captain America blush, and thankfully he backs up his smack talk with enough bloody action to earn the R rating on its own. This is certainly the bloodiest Marvel-related movie to come out in quite a while. Possibly the most surprising element of the movie is that the violence is at its strongest when played for laughs. An amazing montage of death near the middle of the film is the perfect example of incredibly violent moments mixed perfectly with humor.
However, while the majority of Deadpool is fresh and unexpected, at its core it is still an origin story. This origin story is nothing special and very predictable, but thankfully the characters are likable and the movie jumps around in time, mixing the origin story with some great action scenes, a technique that subsequently prevents the backstory from getting too stale. The mostly by-the-numbers origin story is the only slight disappointment in an overwhelmingly enjoyable movie.
It's safe to say that Deadpool is the first must-see movie of this year. From the incredible action, great performances, and stellar humor, Deadpool doesn't miss a beat.