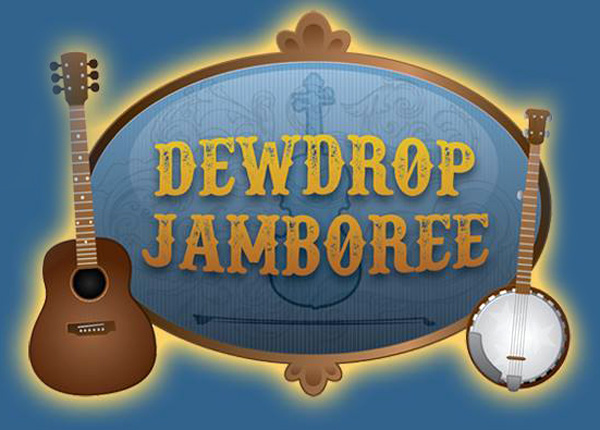 Murfreesboro's music fans won't have to travel far for a dose of old-fashioned finger picking and a little rock 'n' roll, as the Dewdrop Jamboree will return for its second season on March 19.
The concert series, which celebrated its inaugural season in 2015, is Murfreesboro's own musical variety show held at the Washington Theatre at Patterson Park Community Center. According to Larry Martin, founder and producer of the Dewdrop Jamboree, he developed the series name from a nickname given to Uncle Dave Macon, a renowned singer, songwriter, old-time banjo player and Middle Tennessee native.
"He was the first superstar of the Grand Ole Opry and was billed as the Dixie Dewdrop," Martin says. "I thought that might be a fitting name since Uncle Dave was from here. Everyone seemed to think it was a good name so we stuck with it."
For years, Martin says, he thought there was a need for a family-friendly venue in Murfreesboro. He says the idea was somewhat derived from one of his previous endeavors in the early '70s called the Middle Tennessee Jamboree. Eager to make the concert series a reality, Martin pitched the idea to his singer/musician friend Pat Jackson, his co-producer, and the two went from there.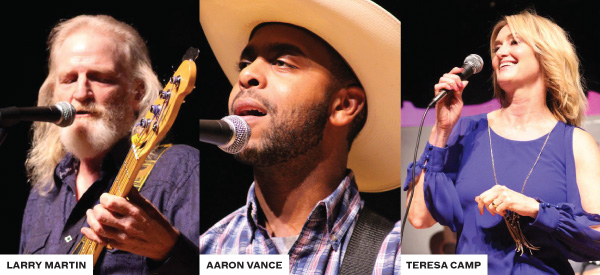 "Both of us called on our friends to help us with the first show, and from there we found plenty of talent for the rest of the season," he says. "The show built a good audience the first season, and I decided to go forward with season two."
The show, organized by the American Musical Arts Group, a nonprofit group with a mission to preserve and showcase traditional American music genres, is a mixed bag with each installment. Martin says the jamboree has a taste of everything from country, bluegrass and gospel to Americana, blues, rock 'n' roll and rockabilly.
"Our show is a local version of an Opry show featuring many local artists as well as some larger touring acts. We try to have something everyone will enjoy," Martin adds. This season we will have many of our regulars coming back along with some national acts that we are planning on being with us."
While the series hasn't released all the dates for season two, the season's first installment and seventh show overall boasts a crop of local talent including John Crabtree, Aaron Vance, Brenda Lynn Allen, Teresa Camp, Hal Newman, Pat Jackson and many others. In addition to individual performers, each show is backed by a group of musicians aptly named The Dewdrops.
This year, Martin says, they will film all concerts for a new TV show the group is putting together.
The next Dewdrop Jamboree is set for March 19 at 6 p.m.; Patterson Park Community Center is located at 521 Mercury Blvd. Tickets will be available at the door on the day of the show for a general admission of $10. To stay up-to-date on future dates and performers, visit the Dewdrop Jamboree Facebook page.