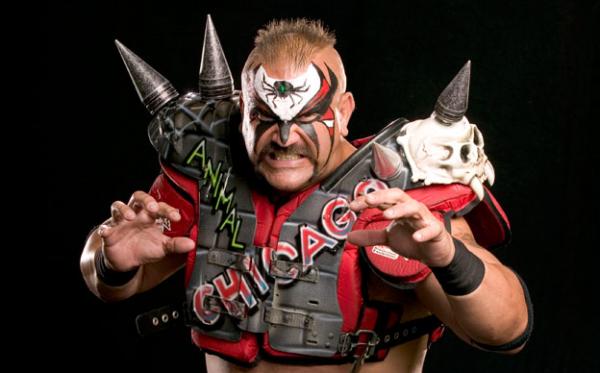 The Arcadian Wrestling Association, a new wrestling promotion company based in Middle Tennessee, will hold a professional wrestling event in MTSU's Murphy Center on Thursday, April 7.
Leah Hulan, well known in the mid-state as the owner/operator of Grumpy's Bail Bonds, launched the AWA earlier this year, and while her career has primarily been focused on bailing folks out of jail and chasing down fugitives, she says she is excited to enter the high-adrenaline world of wrestling and bring another entertainment option to families, college students and wrestling fans in the area.
"The creative part (of the professional wrestling industry) is really my escape from bail bonding," Hulan said.
The April 7 event features a stellar card, including wrestling legends Road Warrior Animal, and "Badd Ass" Billy Gunn.
In the days following the Murfreesboro event, the AWA will continue its Middle Tennessee series in Springfield on April 8, and then in Fairview on April 9.
Grumpy's Bail Bonds sponsored some recent wrestling events at which Hulan met veteran wrestler Chase Stevens. The two decided to collaborate on a new wrestling league, and all of a sudden, the MTSU Murphy Center, one of the premier sports arenas in Middle Tennessee, will be hosting the Arcadian Wrestling Association card.
"Go big or go home!" Hulan said.
Stevens said the AWA hopes to carve out a territory and run an ongoing circuit focusing on the smaller towns in Tennessee, Louisiana, Texas, Florida and Indiana.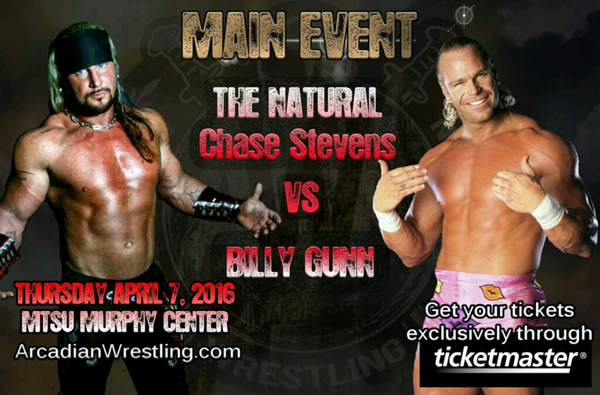 "I went out and found 14 of the toughest guys I know, and we got 'em!" said Stevens, who will take on Billy Gunn in the April 7 event. "I'd put our roster against the WWE's roster in a bar fight."
Rather than its wrestlers competing for a belt, the AWA champion, who will soon be determined, will hold the crown; the tag-team champs will possess custom-made shields.
While he may not yet have the name recognition of the Hulkster or the Nature Boy, Stevens is no stranger to wrestling, having wrestled with the WWE, ECW, TNA and other alliances.
"I have plenty of stories," Stevens said.
He spent a year of his career training, rooming and driving with Mr. Perfect himself, Curt Henning.
"He polished me," Stevens said of the late, great Henning. "Curt was a partier . . . he taught me how to sneak into places. I was still underage at the time.
"He passed me onto Ricky 'The Dragon' Steamboat," Stevens continued. "It was like night and day. Steamboat was a family guy. It went to praying before meals and going to bed early."
Along with some mentoring from Tracy Smothers, a fistfight with Batista, and countless matches, Stevens has made quite a career for himself in the wrestling world. He has been known to execute the awe-inspiring shooting star press on multiple occasions, and an interesting element of his wrestling career has been working on wrestling video games over the past 7 years.
Each year, Stevens will travel to a studio where he and other individuals put on motion-capture suits and demonstrate wrestling moves, which are then captured for the video game. If you've laid the smack down on a wrestling opponent in a video game release in the past 7 years, chances are, your character is replicating a maneuver that Stevens' recorded.
This line of work does have its risks—Stevens has sustained multiple neck injuries, and is currently recovering from a torn ACL—but the show must go on, and Stevens said he "can't miss a beat," and that he has been blessed physically.
"I've hardly ever got headaches," Stevens said. ". . . which is good, since I get hit in the head with a chair for a living."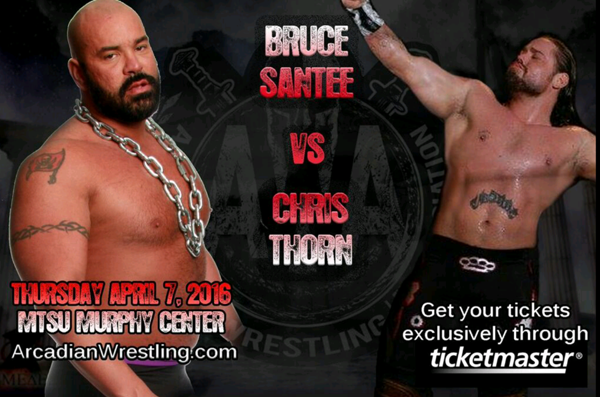 Hulan is excited about the Murphy Center venue, a fabulous arena with a large capacity, but says she has her sights set on one day having a permanent home arena for the AWA, possibly in the Antioch area, in between Murfreesboro and Nashville.
She also wants to spread the work to a special cause; some of the proceeds from the April AWA events will be going to We Heart Babies.
Hulan's long-time personal trainer began the charity to assist families with children who must go through heart surgery and transplants.
"He said he'd like to start a charity for children with heart defects . . . and he did!" Hulan said of her trainer, Troy Crawford, whose daughter was born with a heart defect that soon required open heart surgery.
Tickets for the April 7 wrestling event will be available at the door or at ticketmaster.com. VIP tickets are available for $25 and include an AWA T-shirt, a ringside seat and early access to the show for a meet-and-greet with the wrestlers. General admission tickets are $10, or $8 with a military or MTSU ID.