The Boro Art Crawl offers an opportunity to view the work of established and emerging artists from Rutherford and surrounding counties one Friday night every other month. Everything from classical landscapes to performance art can be found at venues ranging from stores on the Murfreesboro public square to Mayday Brewery to the MTSU campus.
Murfreesboro's large number of fine and crafts artists is one of its best-kept secrets. The Boro Art Crawl provides these artists with an outlet for showing and selling their work, while introducing more and more of the community to the massive amount of talent in the area.
The event is growing, with the list of interested artists and venues continuing to develop, and the next crawl will take place on Friday, April 8 from 6–9 p.m.
One of the featured artists this month is Lou Aguilar, who creates abstract expressionist paintings using color and form to evoke raw emotion. His work will be shown at Liquid Smoke. William Slinkard, also an abstract artist, will show his work at L&L Contractors on the Square. Kayla Connelly's jewelry will be featured at Boro Art Crawl venue newcomer, Green Dragon Pub.
"It is exciting to see interest in the Boro Art Crawl continue to grow," said Pam Marlene, Art Crawl committee chairman. "More and more new people are discovering the crawl and sharing it with friends."
For more information, visit boroartcrawl.com or facebook.com/boroartcrawl.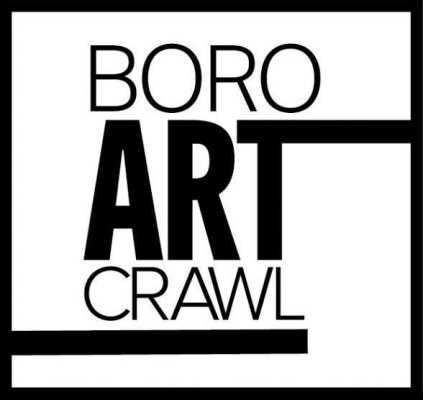 Participating locations include:
Center for the Arts
110 W. College St.
Cultivate Coworking
107 W. Lytle St.
Downtown Shoppes on West Main
224 W. Main St.
Dreaming in Color
504 N. Maney Ave.
FunTiques
118 S. Maple St.
Hastings House B&B
223 N. Academy St.
Green Dragon Public House
714-F W. Main St.
L&L Contractors
25 S. Public Square
Let's Make Wine
208 W. Main St.
Liquid Smoke
2 N. Public Square
Murfreesboro Art League
312 S. Front St.
Mayday Brewery
521 Old Salem Rd.
Moxie Art Supply
302 W. Vine St.
MTSU Baldwin Photography Gallery
(John Bragg Mass Comm. Building),
MTSU Student Photography Gallery
McFarland Building),
MTSU Todd Art Gallery
1301 East Main St.
Oaklands Mansion
900 N. Maney Ave.
City Hall Rotunda
111 W. Vine St.
Smoke and Mirrors
2136 Middle Tennessee Blvd.
Studio 903
903 Murfree Ave.
Sugaree's
122 S. Maple St.
The Block
123 Southeast Broad St.
The Earth Experience
816 Old Salem Rd.
The Write Impression
120 S. Maple St.
Top of the Block Salon
314 W. Lokey Ave.
Two-Tone Art Gallery
113 W Lytle St.
Wall Street
121 N. Maple St.