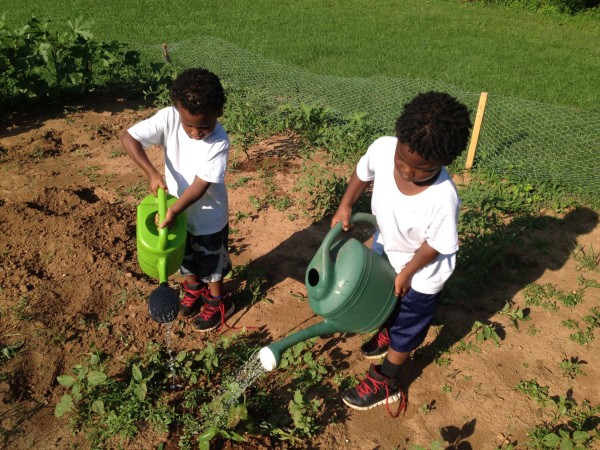 When Autumn Shultz moved to Murfreesboro, she moved into a townhouse with just a patio instead of a yard. But she wanted some land where she could start a garden.
"I had the bug," she says. That was in 2010. So Shultz set up a patio garden, but she also started a Facebook page to look for others who might be interested in starting a community garden.
"A lot of people think about doing something like that," she says. As for why she acted on that thought, she laughs and says, "You might think that I'm just crazy."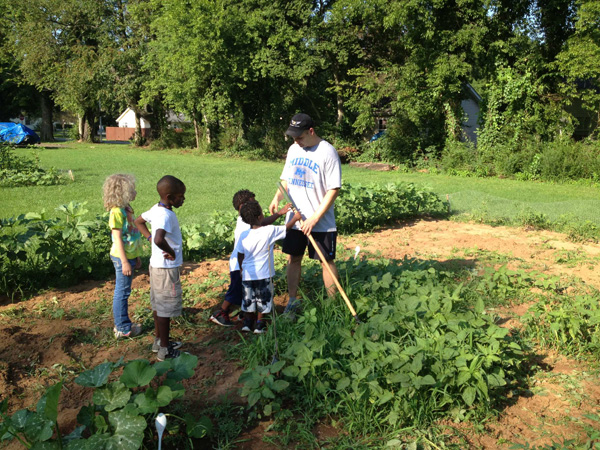 But that crazy idea gradually pulled together a small online community, and after a couple of years, the Franklin Heights Homework Help group reached out to Shultz, asking her to teach a kids' class on gardening. She jumped on the chance, and that was how she met City School Representative Greg Lyles. In 2013, Lyles connected her with Key Memorial United Methodist Church on State Street—which just so happened to have a plot of land the church's administrators were hoping someone would turn into a community garden.
"They had been looking for someone to use the space," says Shultz, who had a group of volunteers ready to go. "It's a great plot, and we've done a lot to amend the soil," she says. "I go out probably three times a week just to see what's going on. I love the plants."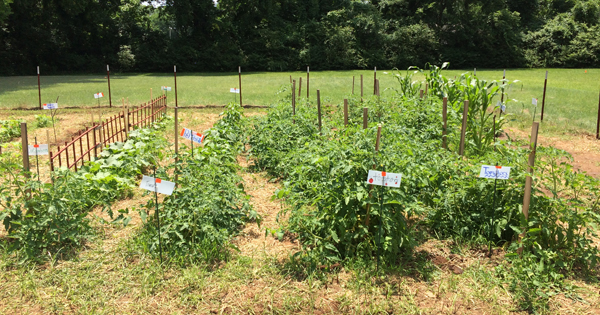 Along with Shultz, her core group of volunteers maintain the garden during the week. But on Saturdays from 3–5 p.m., anyone can come and help out—newbies and experienced gardeners, kids and grownups alike. The group tries to have someone at the plot to assist volunteers every Saturday from March to September.
As for the purpose of the garden, Shultz says, it's pretty simple: "We do what we can do and grow what we can grow and just try to be there for people and what they need."
Anyone who helps out on Saturdays can take home some of what's ripe. The garden also provides a way for people to get outdoors and active and a place where civic organizations and kids' groups can put in some volunteer hours. The whole space is held communally, or, as Shultz puts it, it's "wide open to the public."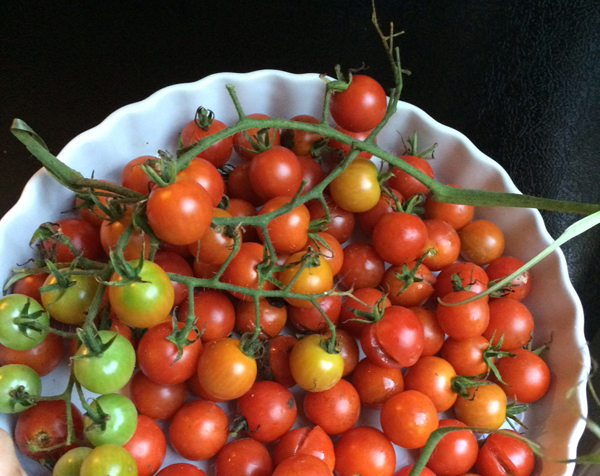 In addition to the garden itself and what it produces, the Community Garden is dedicated to educating the community, and especially kids, on gardening and healthy eating. Their classes include "why it's important, how to do it, and hands-on experience," says Shultz, adding that her own daughter "responds so well to the garden."
Though the Franklin Heights group they originally worked with closed down in September, the Community Garden still has all of the equipment and curriculum needed to teach those type of classes, and they're actively looking for a new organization to partner with.
"We're passionate about teaching kids," says Shultz.
They're also looking to expand beyond just one garden, so they're always on the lookout for more plots and people who want to run them.
In addition to Saturday volunteer days, Shultz encourages those who'd like to get involved or donate to reach out to her by phone or email, or to come to a board meeting (they meet every couple of months). "We would love to have a few more volunteers who are just a little bit more involved," she says.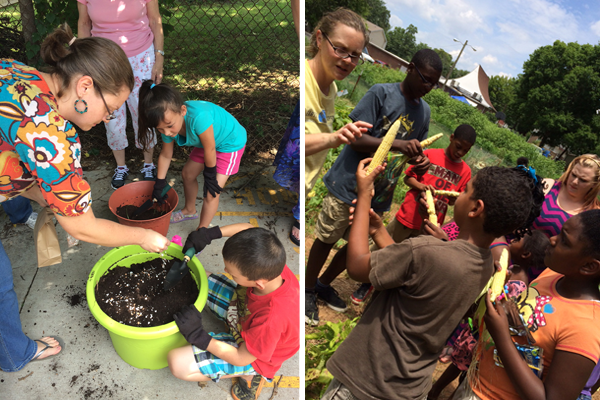 This spring, the Community Garden will be producing broccolini, rainbow chard, kale, spinach and rhubarb. Come summertime, they'll be planting cucumbers, corn, tomatoes and other staples, plus at least one thing you can't find at the grocery—last year, it was dragon tongue beans.
"We always try to have standbys, plus something exotic," says Shultz.
Key Memorial United Methodist Church, and the Murfreesboro Community Garden, is located at 806 E. State St.; for more information, visit facebook.com/mborogarden or email mborogarden@gmail.com.