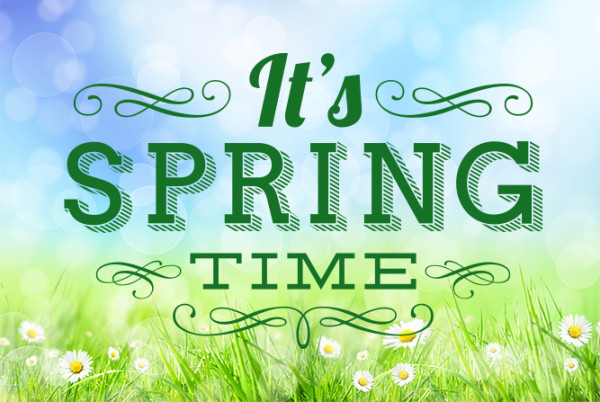 What are you doing this spring, Murfreesboro?
The area offers pugs, jazz, canoeing, 5k races, The Lion King onstage, funk bands, rock bands, blues bands, battle of the bands, cover bands, DJs, trivia nights, kite flying, fishing, climbing and more.
Head to Old Fort Park each Saturday afternoon if you feel the urge to participate in mock Medieval battle (and crafting, possibly).
Get those veggies planted. The time is now! The good folks at Valley Growers and Middle Tennessee Hydroponics would be pleased to help those interested in gardening discover where to start.
The next rendition of the Boro Art Crawl will take place Friday, April 8. See the work of some of the area's talented creators at various venues in the downtown Murfreesboro area.
The parents and supporters of the Blackman High School JROTC program are promoting the big Blazefest concert fundraiser, coming up May 6. Get your tickets for this fun festival for the whole family at Nobody's BBQ.
Take care of yourself. Get some sun. Drink your water. Get plenty of rest. Stretch it out. Work those lungs and heart. And create something good!
The Murfreesboro Entrepreneurs Association continues to meet the third Thursday of each month at Mayday Brewery. It is a support group of sorts for those who have no concept of "when do you get off work?"
More and more video content is being made available online. Live sporting events, documentaries, music videos, movies, original series, homemade cell-phone videos . . . there's lots of entertainment to be had without the traditional "cable TV" service.
"Why should I be paying all of this money for all of these channels, and still have to watch commercials on them? I'm canceling cable. Take that, Comcast!" the savvy consumer says.
Oh wait, Comcast, my Internet service provider, just increased my rate for Internet service. I need that to watch all of the aforementioned entertaining online material. How are they still keeping everyone captive and paying?! Well, they offer a service that many just refuse to do without.
Yes, each Pulse is packed with advertisements, but it is free for you to read each month!
This is possible because of the support from our loyal sponsors. Pulse advertisers should be treated like royalty! Really, go see one soon, there's quite a roster of great locally-owned businesses to choose from. Whether you're looking for Shepherds' Pie (O'Possum's), art classes for kids (Starry Night Studio), vintage bicycles (Smoopy's), chickens (Poultry Hollow Hatchery), personal fitness training (Championtone) or a fun trivia night (Brainiac), a Pulse sponsor has what you're looking for.
Go forth and make your life how you want it.
Be honest, treat people with love and respect, and try your best and I say you have no reason to worry or feel badly about anything.
I hope you find someone to lava.
Peace,
Bracken Mayo 
Publisher/Editor in Chief