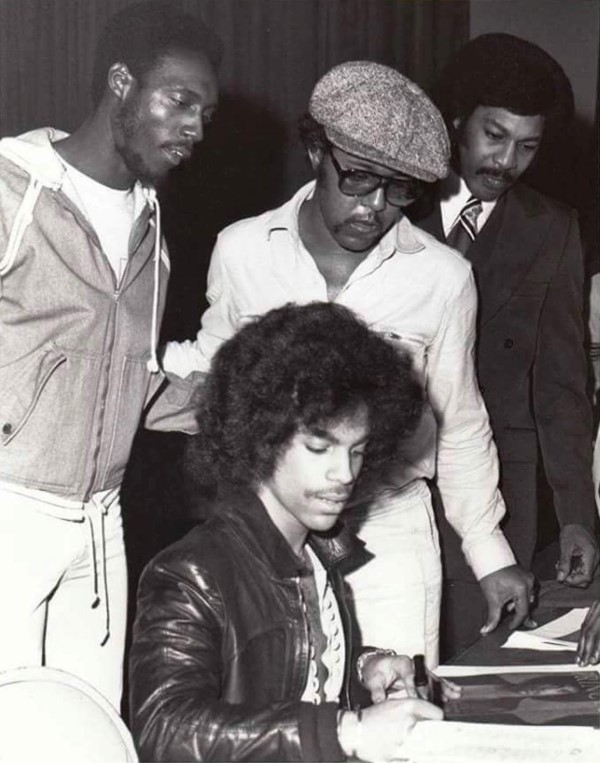 Prince Rogers Nelson (1958–2016), known by the mononym Prince, was an American singer songwriter, multi-instrumentalist, record producer and actor. He is widely regarded as the pioneer of what we know today as the Minneapolis sound. His music integrated funk, R&B and soul, with psychedelic rock and pop.
Prince was renowned as an innovator, and was widely known for his eclectic musical works, flamboyant stage antics and look, seemingly unlimited vocal range, and never-before-seen prowess. In film, Purple Rain made our Prince the king of the cinema in the 1980s, when he rode into our lives on a motorcycle, clad in purple.
He told the youth, and music and dance lovers everywhere, that we were going to party in 1999 like never before "over oops outta time". That year, in my memory, actually paled in comparison to the year that album was released. The year 2000 came in and out without a computer glitch, but the music that predated it was already immortalized.
According to Memphis Stax Records legend Harvey Scales, it was widely known inside the industry, that it was a guy named Pepe Willie (pictured above, far left) who first brought Prince to his and the public's attention.
Scales is the frontman for world renowned group Harvey Scales & The Seven Sounds, who toured Minnesota, Michigan, Wisconsin and Illinois extensively during the '60s and '70s. Scales is credited for writing the first platinum hit in music history ("Disco Lady"), but was an icon from the earliest days of recording and performing, and known for starting the group The Esquires, who as teens found trouble with the law, making headlines across the country (Two of the Esquires were convicted of inciting a riot at an early show, possibly falsely, but not Scales).
Pepe Willie's name may have gotten lost in the mix, or possibly overshadowed by Prince, but his contributions to the world of music are great.
According to Scales, he bumped into Pepe in a nightclub in Minneapolis one night in the '70s after he finished performing; The Seven Sounds at that time was Pepe's favorite band, according to Scales. That night, Pepe pulled Scales aside and while chatting about Little Anthony & The Imperials, he mentioned that he also had been working on developing a young artist named Prince, a musical prodigy, and that Scales should check him out.
Soon thereafter, although Scales himself had a gig in a few hours, he stopped to hear Prince and found himself mesmerized by the 13-year-old's command of music and the stage.
It was not long before Prince opened for Harvey Scales & The Seven Sounds at a teen center in Minneapolis. Back then, The Seven Sounds would play on a Friday and Saturday several times a month in Minnesota, and then stay to also be a headliner for a teen showcase held at The Teen Center, and that was where Prince got his start as well as his earliest exposure to show business. It was a small place, and afterwards Prince would shoot some hoops.
Before long Prince was producing artists, including Morris, who was a drummer then in a group called Flytime, which grew into Morris Day & The Time. From the very beginning Prince demonstrated an almost natural and uncanny ability for producing. He went on to produce his own albums and play every instrument on them.
He was known as a fiercely independent artist, and his battles over production and producing rocked his career for a short while in the '90s. Some say that he may have stuck it to Warner Brothers, or any organization who did not see things his way. Even though for a time he lost his rights to use his own name, he put art first, and his contracts secondary, to his own use of production skills, and even changed his name to further the progress of music.
Everywhere in the USA, people are responding to the news of Prince's death, conspiracy theories are scratching at the surface, and many do not want to accept the demise of possibly the greatest entertainer in the world. In Minnesota, over 10,000 people gathered to sing his hit "When Doves Cry" and in Las Vegas The Venetian Hotel turned purple.
~~
"When I first heard the news about Prince, it brought me such heart ache and pain, then I looked closer and I could still see love through the Purple Rain" – Harvey Scales