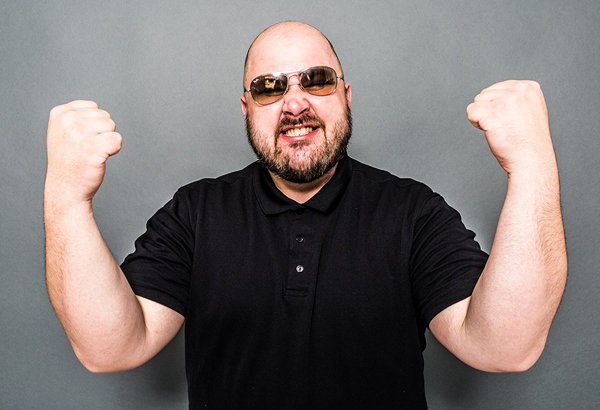 Wick-it the Instigator has been a staple of the Middle Tennessee DJ scene for over a decade and, in recent years, has taken the Internet by storm. Whether it's his original production work or remixes of artists such as Johnny Cash, Dr. Dre, Pink Floyd, Daft Punk and Nirvana, the Nashville producer bends genres not only from project to project, but song to song. Wick-It, whose real name is Andrew Osley, has made a career of smashing rock, hip-hop and electronics together for Frankenstein mashups fit for a buzzing club or a packed festival stage, all while racking up more than seven million streams in the process.
Wick-It moved to Nashville in 1998 by way of Owensboro, Ky., and eventually began spinning and scratching vinyl around the area. For the first seven years of his career, he gravitated to hip-hop sets, being inspired by Mix Master Mike, Z-Trip, DJ Qbert and DJ Shadow. However, seeing one of his biggest inspirations perform live set him on an altered creative path.
"What's weird is, I came from rock 'n' roll roots. When I started hip-hop DJing, there was a part of me that felt like I left my rock roots behind," Wick-It said in a phone interview. "In 2002, I saw Z-Trip mashing up all these old rock bands with rappers. . . . That was a big light-bulb-over-the-head moment for me. All this music that I love that isn't hip-hop can still be hip-hop. Once I first heard a rock and hip-hop mashup, it was like perfection. It encapsulated both phases of my life."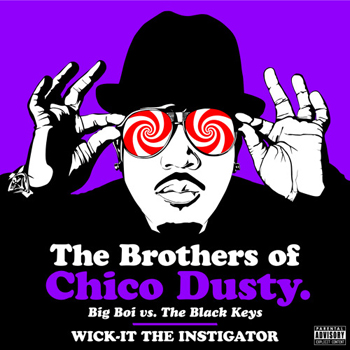 Once he started blending genres, Wick-It's fan base grew, most notably when his 2010 album, The Brothers of Chico Dusty, a mashup project using Black Keys and Big Boi tracks, got a considerable amount of buzz online. His Soundcloud profile gained a ton of traction with his songs now regularly racking up hundreds of thousands of plays each. His most popular track is a remix of Sia's "Elastic Heart," which currently sits at 5.84 million streams. His original productions hold their own as well, with tens of thousands of plays on both Soundcloud and Spotify.
While his style is all about blending and conjoining sounds, Wick-It's approaches to remixes and originals follow differing processes.
"If I'm gonna do a remix of a song, I usually have a good amount of it in my head," he said. "I usually know what I want the remix to sound like. The process is trying to achieve that sound that was in my head."
"When I make an original song, I have no idea where it's going," he continued. "I just let it happen and stack and arrange different parts together. By the time it's finished, it's something that I had no idea that was that or sounds like that."
Creating productions are obviously the key to Wick-It's ongoing success, but a vital part of his career is his revered live show. Unlike some electronic artists, he only works out partial segments of his set ahead of time and improvises parts throughout his show. This gives him enough room to feel the vibe of the room all night, transitioning from style to style as the crowd reacts.
"Some DJs just love to wing it and improv and other DJs plan out every single second of it. I do something in the middle," Wick-It said. "There are things that require rehearsal. But at the same time, if you plan your set from first song to last song, you're closing yourself off from being able to read the crowd or follow the vibe. . . . Sometimes crowds feel different ends of the spectrum. Sometimes I'll drop a dubstep track, and they'll go freakin' nuts, and if I drop a hip-hop mashup there might be a lull in the energy . . . and sometimes the exact opposite can happen."
The producer will bring this his live show back to Murfreesboro on April 30 at local nightclub TEMPT, which he praises as his favorite spot in town over the last few years. Wick-It has played the 'Boro time and time again since moving to Tennessee, notably spinning vinyl at Liquid Smoke every week way back when. While his home of Nashville may be Music City, Wick-It has special admiration for the town 40 minutes down I-24.
"I love playing in Nashville, but everyone's in the industry," Wick-It said. "In Murfreesboro you get actual crowd members that are just people that actually came to be at the show and people that came to party and rage. They're not there to network. They're there to get sweaty and jump up and down and experience the show."
Wick-It the Instigator will play TEMPT at 9 p.m. on Saturday, April 30. Ticket info can be found at wick-it-tempt.eventbrite.com.