"Let's Go Crazy" The Train Daddy is back as always, entwining sports news, life lessons and politically incorrect talk into one Delirious yet elegant sports article. This issue's destination: Erotic City. All aboard! This world is going crazy. WZTV Fox-17 sports anchor Dan Phillips was fired for having a little fun and showing love to Prince, whom he stated is his favorite artist ever. Hopefully the Murfreesboro Pulse keeps me on because Baby, I'm a Star and this is my Prince tribute.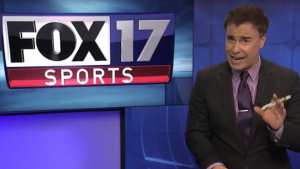 It's a Sign o' the Times! Watch the four-minute sports round up that Phillips put together. It's annoying, yes, but it is also well put together and not in the least insensitive. There were apparently some viewers and management of the station who felt it was a shameful performance worthy of firing Mr. Phillips. I feel for you, Dan the Man. Mr. Phillips should ask the upset ignorant viewers and WZTV Fox "If I came back as a Dolphin / Would you listen to me then? / Would you let me be your friend?"
Dan sent his thanks for all the positive feedback via Facebook, and stated "If you need an old, washed-up sports guy for anything, please let me know." Dan take my advice, get a lawyer for all this ridiculous Controversy, sue those punks at WZTV, get paid and ride off in your new Little Red Corvette. Truly you will Party Like it's 1999 after making right the wrong that was done to you. My best wishes to you, Dan!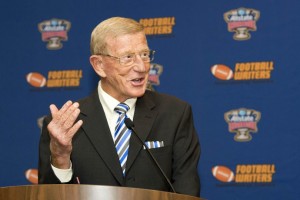 The Nashville Predators have been playing some good hockey—hopefully they don't have a Breakdown—and Lou Holtz had a spitfest explaining why he supports the Donald for President. La la la, hee hee hee, that's right, Mr. Holtz is impossible to understand. The former football player, coach and analyst put his hat in the ring. Holtz is eccentric and one of the most well-known personalities in the world of college football. The main reason Holtz said he is supporting Trump is "I've played his golf course, I've stayed in his hotel—he does nothing but go first class in everything. He wants this country to be first class again as well," Holtz said.
It's also rumored Lou Holtz stated to Trump, "I don't care where we go, I don't care what we do, I don't care pretty baby, just take me with you." That's a little weird . . . I guess Lou Holtz really likes the Donald or just really wants to visit the White House. Anything is better than Obama or Hillary Clinton in the White House; Crazy Donald would be an upgrade. In truth, I despise Ted Cruz as well, he truly believes he is the king of conservative values, and he has no neck and looks like a Muppet. Whatever politician gets in the White House, though, will be no better than a Thief in the Temple. It takes some dirty play to get that far.
My Tennessee Titans just had a very deep draft class getting a lot of Soft and Wet talent but don't worry, Mr. Dick will pound these young defensive players into some hard-hitting talents. I'm excited to see what defensive coordinator Dick LeBeau can do with his new young prospects.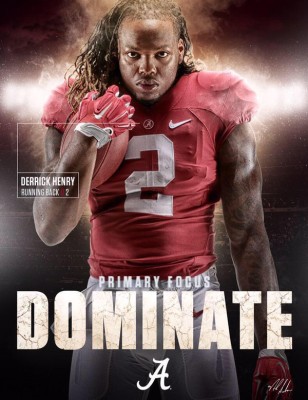 The Titans couldn't pass on former Heisman running back Derrick Henry, and the move really surprised me: WOW! With all the capital the Titans have at the running back position, it was a shock to me. Prior to the draft the Titans snatched up the 2014 offensive player of the year power back DeMarco Murray. The Titans have two workhorses and unless there is an Act of God it will be a one-two punch every game this season. I can only imagine with two players as talented as Murray and Henry there will be a lot of Black Sweat as the two compete for the starting job.
Titans Head Coach Mularkey even stated "Now we have a very competitive position, maybe one of the most competitive positions." I was, and remain, hesitant about this pick of Henry, but the truth is the Titans have two strong options for Marcus Mariota to hand the pigskin to.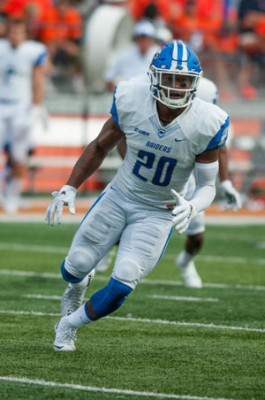 The Titans showed some love to a Murfreesboro product, stating You Got the Look! MTSU's Kevin Byard is staying in Middle Tennessee after being selected by the Titans in the third round. Byard is a quick little beast! The man plays ball fast and will represent Tennessee just fine. Byard holds the MTSU record for career interceptions (19) and was a standout. It's a Rock & Roll Love Affair for Byard and Tennessee football, MTSU and now big-boy football in Music City. Byard stated, "When I saw '615' I knew it was Nashville," talking about the moment the Titans called to give him life-changing news.
But let's not forget the Titans first-round pick: the big boy, offensive tackle Jack Conklin, about to get paid $. First-round players get first-round money! The Titans traded up to land the 6′ 6′ 325-pound beast, and it was a great move. Rumors have it Jack was so thrilled to be picked by Tennessee he did a little Batdance. Jack will fill in the Titans' biggest hole at right tackle, will protect Marcus Mariota from further injury and will block for Murray and Henry. Jack begins a new era of protecting and blocking for two young former Heisman winners, exciting times, no Heisman curse in Tennessee. Jinx!
To all the other draft picks I didn't name right here right now, don't worry, you don't need me. Tennessee drafted you for your talent, make a name for yourself!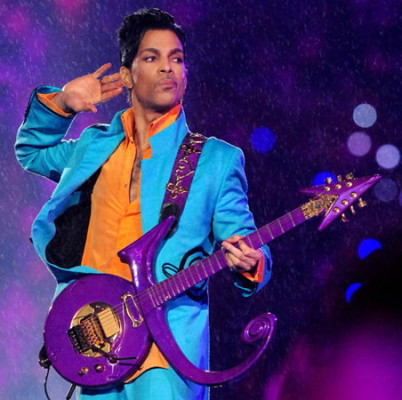 Let's wrap this thing up, ladies and gentleman. White rain, black rain, yellow rain, brown rain, mixed rain with a little sleet, green rain, Purple Rain! It makes no difference what color the rain is. Here in America, the land of the free and the home of the brave, we are all entwined together as one amazing country, entwined like PretzelBodyLogic. So to all you race-baiting fools out there, shut up and Live 4 Love, play TICTACTOE and Kiss your loved ones.
The Predators made me proud in the first round of the playoffs! This paper will hit the stands prior to the results of their second-round matchup with San Jose. Predators: Let's Go Crazy! I am watching every single game, and rooting always. Faaang Fiiingerrr!
That's it, folks! R.I.P Prince, 1958–2016. Born in Minneapolis and the funkiest pop/rock/R&B artist of my time, the man was a singer/songwriter, multi-instrumentalist, record producer, actor and film director who sold more than 100 million records worldwide, making him one of the best-selling artists of all time. He was a genius, and I truly respect his career. He blended sexual lyrics into funk, dance and rock. To all my loyal readers "Thank you for a funky time / Call me up whenever you want to grind." Train's out the station, Choo-choo!