When you're headed to Bonnaroo, you're gonna need more than a ticket and a tent. It's far better to overpack than underpack, and it will save you time and money and make your weekend a little easier if you prepare beforehand. Whether it's your first Bonnaroo or you just need a refresher on packing, here are 11 items you should consider acquiring before making the trip to Manchester:
1. Camping/Parking Pass – This year, organizers have made car camping passes mandatory for all campers. For around $60, your camping pass will let one car camp all weekend. Note this is for each car, not each person, so carpooling will save you some money. If you aren't camping each night, weekend parking passes are also available.
2. Bottled Water – Hydration is a must at any festival. Buy several cases of water for your group to make sure everyone has a way to be hydrated. Drink them at camp (in between your dehydrating alcoholic beverages) and take the empty bottles with you into Centeroo to fill them up again for free.
3. Snacks – Snacks are crucial, especially when you're camping out to get a good spot at a stage all day. Plus, festival food is expensive for every meal. I'd recommend Chex Mix, cheese and crackers, mixed nuts and Goldfish crackers for quick pick-me-ups.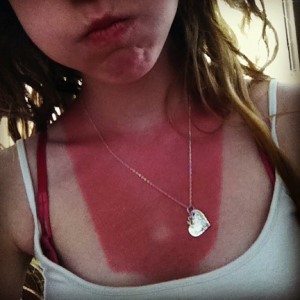 4. Sunscreen – You've gotten sunburned before, right? Do you want that to happen to you again? Didn't think so. Buy some sunscreen so you aren't spending your weekend in agony.
5. Bug spray – You're camping in the middle of a field in Manchester: Bugs will be a problem. Nature sucks sometimes, so reduce your chance for mosquito bites by applying bug spray, or essential oils such as lavender, eucalyptus or basil, a time or two each day.
6. Portable chargers – While phone service is usually minimal and spotty at the Farm, it's always nice to have your phone in case of an emergency or just to pass time. And you're probably gonna take some photos as well as videos of your favorite songs, so your battery will quickly drain. Buy a couple of these portable chargers and juice them up before you go. You'll be able to charge your devices in your pocket as you make your way around the grounds.
7. Toiletries – While we have new bathrooms on the grounds, you're still gonna need the essentials. I'd recommend deodorant, mouthwash, wet wipes, dry shampoo and toilet paper that doesn't feel like sandpaper. While it may seem silly to fight against the inevitable grittiness of Bonnaroo, a little goes a long way, especially when it gets hot and you're going on day four with no showers.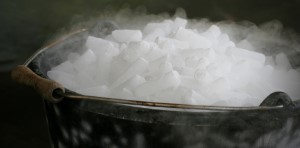 8. Dry Ice – You have ice to keep your food and drinks cold, but what do you have to keep your ice cold? Dry ice will keep your ice super-cold and help it to last most of the weekend, so hopefully you won't have to shell out extra cash for bagged ice when you arrive.
9. Campsite marker – You need something to help you find your campsite. I'd recommend a tall flag, a totem of some sort or even balloons. The last thing you want is to spend an extra hour wandering through the massive campgrounds trying to find your site after a long day of music and heat.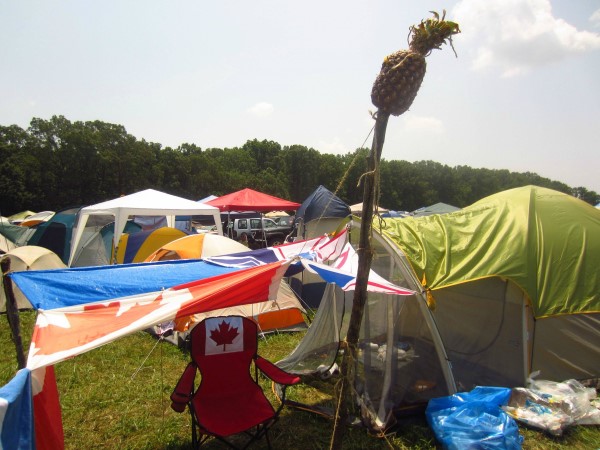 10. Flashlight – Don't waste your phone battery on the flashlight function, just buy the real thing. A small light will help you navigate the grounds late at night, and will be handy if you drop anything essential and need to find it. For the advanced Bonnaroovian, consider a head lamp, as it will keep your hands free and make you look like you just got back from excavating a cave.
11. Backpack – Finally, what are you gonna put all your stuff in? Pick up a backpack to keep all your various items in one place and on your person when you venture into Centeroo.