Crowd surfing, stage dives and explosive dance moves among the crowd are what Cage the Elephant fans expect to see at live shows, with the band's May 19 headlining set at Nashville's Ascend Amphitheater being no exception.
Led by frontman Matt Shultz, the alt-rockers—who in recent years have relocated, member by member, to Music City by way of Bowling Green, Ky.—are no stranger to Nashville's music scene. Since the release of 2013's Melophobia, Cage has opened for the Black Keys at Bridgestone Arena, headlined Live on the Green in 2014, rocked out at the Bonnaroo Music & Arts Festival and performed three intimate shows late last year while gearing up for the release of their fourth studio album.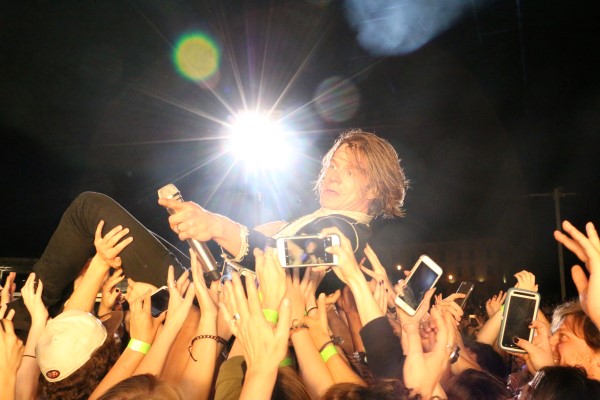 This time, the four-piece band performed its biggest Nashville show yet and brought along its latest record, Tell Me I'm Pretty, recorded in Nashville and produced by the Keys' Dan Auerbach. Although the band tested the 10-track release with local crowds last fall, Thursday's set marked the first Nashville show since the band toured the album this year.
Joined by openers Broncho and Portugal. The Man, Cage the Elephant set out to make the hometown show one to remember. Despite the band's energy being at an all-time high, there were times the audience struggled to keep up with the antics—that is, until Matt howled and ran with full force into the aisles.
"I thought this was our hometown crowd, let's do this shit," guitarist Brad Shultz exhorted the crowd at one point between songs. "I wanna see your fucking spirit . . . this isn't Phish up here."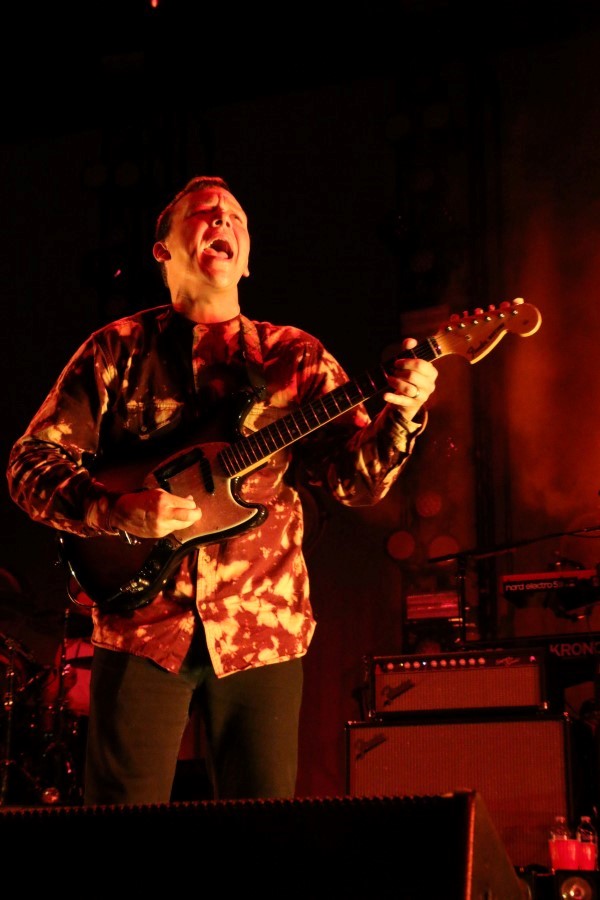 Matt, Brad's sibling, answered him with brotherly banter before launching into "Trouble," one of the lead singles off Tell Me I'm Pretty. The new tracks, such as the set opener "Cry Baby," "Cold, Cold, Cold" and "Mess Around," were as well received as songs from the band's core catalog.
Following a rousing performance of "Come a Little Closer," Cage returned to the stage for a three-song encore featuring fan favorites such as "Cigarette Daydreams" and "Shake Me Down."
Cage is set to tour the U.S. throughout July, including a stop in the band's home state of Kentucky, before heading abroad in August.