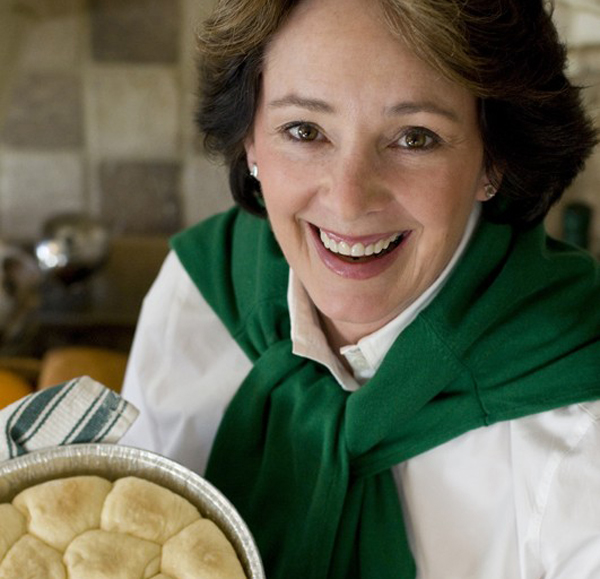 Patricia Barnes delivered a brief presentation to an attentive group in Murfreesboro at the Stones River Country Club last month.
Most know Barnes by another name, Sister Schubert, and by her packages of frozen yeast rolls that have become a favorite at many American family dinner tables.
"From the time I could hold a spoon and climb up on a kitchen stool, I loved being in the kitchen," Sister said while in Murfreesboro.
Her grandmother passed on the recipe for those fluffy little bits of bread, and "My job at every family event was to make the rolls," the roll mogul said.
Family and friends in Alabama began enjoying Sister's rolls and word of their deliciousness spread among her close circle.
"St. Mark's Episcopal Church (in Troy, Ala.) had a frozen-food fair. I froze about 20 pans and they baked up perfectly," Barnes said.
"The next year, I had 200 orders; the next year I had 300."
Sister Schubert's yeast rolls became much more than an item at an annual church fundraiser, and soon developed into a full-time business for Sister, at that time a divorced mother of two in her 40s.
"I promised God that if he would help me with this business, I would help him feed the hungry whenever I could," she told the Murfreesboro crowd during her May 2016 visit; the local Burns and Binkley Group at Morgan Stanley presented this event, and some in attendance brought their mothers along as a special Mother's Day-month outing.
As Sister grew her bread business in Alabama, she sought the help of a food broker, George Barnes; Barnes showed interest in not only the rolls, but the roll lady herself, and the two were eventually married.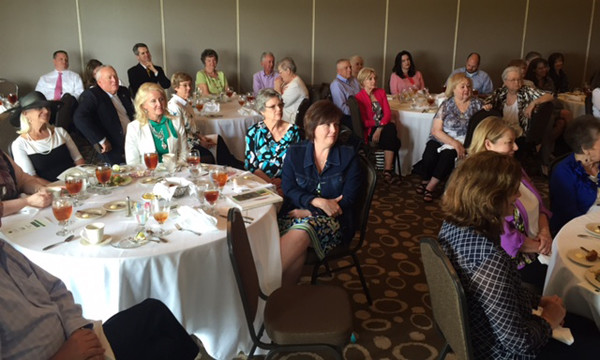 Sister continued speaking about how her rolls began attracting the attention of Mrs. Smith's, Pillsbury and Sara Lee, but how she eventually went with a deal with Lancaster Colony, a company that Sister said has a history of acquiring small, family-run food enterprises and allowing them to keep their original identity and in many cases keep personnel; Lancaster Colony also owns T. Marzetti dressings, Chatham Village Croutons and other brands, and reportedly paid over $40 million for the Sister Schubert brand in 2000.
Today, families all over the country enjoy Sister Schubert's Parker House Style Rolls, as well as their cinnamon rolls and sausage wrap rolls. The company now even manufactures mini baguettes and sweet Hawaiian rolls.
But probably more important to Sister, Sasha's Home in the Ukraine is giving some orphaned children a home, and love.
The company buyout allowed Sister and George to start the Barnes Family Foundation, which supports the Ukrainian facility, containing apartments where foster families stay with orphaned children who are awaiting adoption.
On one of her trips to Eastern Europe, Sister encountered a young boy who gazed at the American woman from his crib. Some said the boy would not be adopted because of his clubbed feet; some doctors said they would help his feet the best they could, but to not expect him to be able to run.
The boy was adopted by Sister and George, and, reports the roll lady, "Alexander is now 14, and plays soccer, baseball and golf."
Sister made sure that even as her company expanded, the food quality was never compromised. Bakers always made the rolls as close to her grandmother's recipe as possible, consistently using flour from a Minnesota spring wheat.
But no matter how tasty the rolls, Sister gives all the credit for her success to God.
"Everything that happens is in preparation for His plan," she said.
Find Sister Schubert products in the frozen section of your grocery store; for more information on the Barnes Family Foundation and its work in Ukraine, visit barnesfamilyfoundation.org—the site has one of the neatest, most touching website introductions, and is worth paying a visit to.