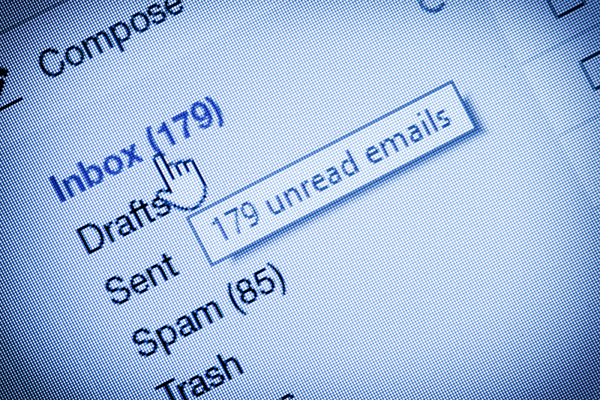 Did you know that research completed by the Direct Marketing Association found that email marketing has an ROI of 3,800 percent? If you're not leveraging email marketing for your business in Middle Tennessee, you're missing out.
Before diving into email marketing, know that there is a right way and a wrong way to use email marketing for your business—so choose wisely.
Authentically Build Your Recipient List
We've all received emails from companies or individuals we don't know. After opening the email, you begin to wonder how they obtained your email address when you've never interacted with their business before or signed up as an subscriber.
While it may be enticing to acquire a list of email addresses for a cost, what does it really say about the type of tactics your business engages in? Consider that most of the email addresses won't have previous interaction with your company and may find your email marketing messages "spammy."
Instead, convince your local customers to subscribe to your email marketing through non-intrusive pop-ups on your website, in-store sign-up capabilities and simply asking face to face. These tactics help you foster a positive relationship with your customer base while building a list of qualified subscribers that will actively engage with your email content.
Allowing customers to organically "opt-in" to your email program will also position your business in a positive light with your local market.
Send Emails with Actual Value
When using email marketing for your company, consider what value your local audience will receive. Perhaps you're sending an article that will educate the user on a product in your industry. Or, maybe you're sending company news that will have a direct impact on the user.
Whatever you choose to send to your Rutherford County customers, make sure your audience can derive significant and legitimate value from your emails. From loyalty program emails to educational emails, always consider your local audience and the type of emails they want to receive.
Adapt to Your Email Marketing Data
When using email marketing, always reference the data from previous campaigns. This data will help you answer vital questions, such as:
When is the best time to send your email?
What type of links does your Middle Tennessee audience click on?
How long should your subject lines be?
What type of content does your audience prefer?
Your email marketing campaign will only generate results for your business if you focus on what your data is telling you.
Are you receiving dismal open rates on certain emails? Try sending your emails on a different day of the week and time of day.
If your recipients are opening your email but not clicking through to your website, consider the type of content you are sending and how it appears in their inbox. If your email template or design does not appear correctly on their screen, they certainly will not click through to your website!
Email campaigns should always add value to your audience's daily lives. Using these three simple tips will help you incorporate email into your marketing plan in no time.
Titan Web Marketing Solutions, a digital marketing agency in Murfreesboro, TN, understands the local market and is ready to be your email marketing team. Visit titanwms.com or call (615) 890-3600 for more information.