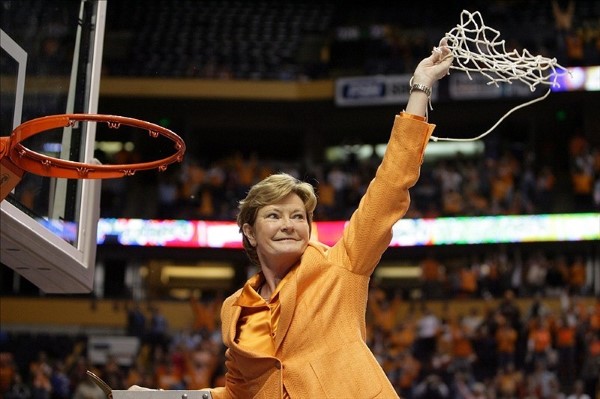 June 28 was a sunny day in Middle Tennessee, yet a dark cloud resided over its residents as they woke to the heart-crushing news that legendary coach Pat Summitt had ended her battle with Alzheimer's disease. Summitt was originally diagnosed with the disease in August of 2011 which led to her retirement in April of 2012.
"Pat Summitt was the pioneer for women's basketball as we know it today," stated Middle Tennessee State University women's basketball coach Rick Insell. "The TV exposure, the coaches' salaries, the crowds at games, we owe it all to Pat . . . She didn't set out to be the ambassador for women's basketball, but she became that and the game is so much better because of Pat."
Summitt unexpectedly became women's basketball coach at the University of Tennessee at just the age of 22. Women's basketball was still under development at the time, and its rules and style of play resembled Ultimate Frisbee more so than the basketball that we see today.
To say Summitt's program stemmed from humble beginnings is an understatement.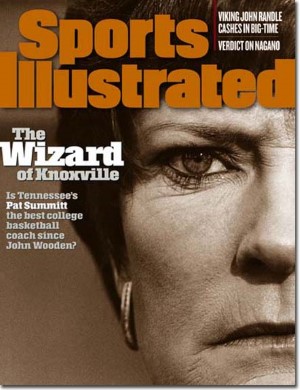 Summitt made only $250 a month when she took the reins for the Lady Vols. Their first uniforms were bought with money earned off a doughnut sale, and Summitt washed those uniforms herself. She also drove the team van to away games, and, in an 2009 interview with Time, Summitt recalled having to sleep in the opposing team's gym the night before a road game.
It wasn't until the 1981–82 season that the NCAA sanctioned women's basketball as a sport, and that was the time Summitt hit her stride as a coach. From 1981 until her 2012 retirement, Summitt's teams failed to advance to the Sweet Sixteen only once, advanced to the Elite Eight 25 times, the Final Four 16 times, and the National Championship 13 times while claiming eight national titles. Summitt retired with 1,098 wins—more than any coach in Division I collegiate athletics ever.
Typically coaches with this amount of success refuse invitations from smaller programs to come play on their campus, but not Summitt.
"It seemed like the more success she had, the more humble she became. Pat Summitt had built the premier women's basketball program in the nation, and people wanted to see the Lady Vols. She took her team from the west coast to the east coast in an effort to grow the game," said Insell.
Summitt's winning ways on the court not only set the gold standard for success in women's basketball, but for the sport of basketball at all levels.
"Pat Summitt left a legacy for the rise of women's athletics and overall coaching greatness," MTSU men's basketball coach Kermit Davis stated. "Graduating players at such a high level while demanding toughness and discipline on the floor!"
There was not a single player who completed her collegiate eligibility under Summitt who did not graduate.
Summitt held strong ties to the program at MTSU as well. In fact, her first win came in January 1975 against the Lady Raiders. A couple years later, coach Insell began his head coaching career at Shelbyville Central, which became the catalyst of their bond.
Insell won 10 state championships and a state record 110 straight games while at Shelbyville Central, so, naturally, Summitt had great interest in the in-state program. Insell recalled his first encounter with Summitt at a coaching clinic in a recent interview.
"We talked after the clinic and got to know each other because she was also recruiting some of my players at the time. From that point on we became close."
Insell and Summitt spoke regularly about X's and O's and players that Rick coached who Pat was recruiting. Rick's wife, Deb, became close friends with Pat as well.
The ties to the MTSU program continue, as MTSU assistant coach Shalon Pillow and the mother of sophomore guard Katie Collier both played for Summitt.
A public memorial for Pat Summitt will be held at Thompson-Boling Arena on UT's campus on Thursday, July 14.