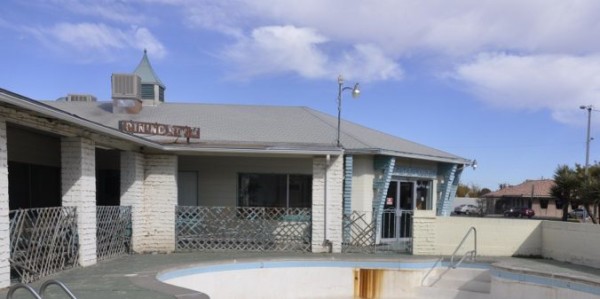 Harold and Diane Massey believe in selling a product that the customer wants, which inspired the couple to open the first full-service methamphetamine restaurant in Tennessee. The Masseys will open their unique restaurant, the Meth Stop, at the Knights Lodge in Murfreesboro.
"When you look at the demographics of this area, it's clear that this community loves meth," said Harold. "I can't remember the exact numbers, but there were something like 8,000 meth arrests within a square mile of this place last year."
The Knights Lodge, which is located on South Burch Street in Murfreesboro, is a local hotspot for drug use, police activity and fans of hobo fight clubs.
"This place is the portrait of meth use," said Harold Massey, waving his hand toward the motel. "We just hope that we can provide enough methamphetamine to keep up with the high demand in this neighborhood."
According to police reports, the Murfreesboro Police Department was called to the Knights Lodge for 3,721 methamphetamine-related offenses in the past year, an average of over 10 calls per day. The Regal Motel, which is across the street from the Knights Lodge, witnessed a paltry 2,855 reports of methamphetamine production.
"That was the determining factor," said Diane Massey. "We thought about opening the restaurant at the Regal Motel, but it just wasn't infested with rampant poverty and meth use like the other locations we looked at."
Other locations considered by the Masseys included the Jackson Motel, the Murfreesboro Motel and stall three in the women's restroom at Shoney's.
The Meth Stop will be open for breakfast, lunch and dinner, serving American fare with a Southern twist. VIP trailers will be available for a more private meth experience. For more information, contact harold@themethstop.com.
(Relax, it's a joke . . . kind of.)