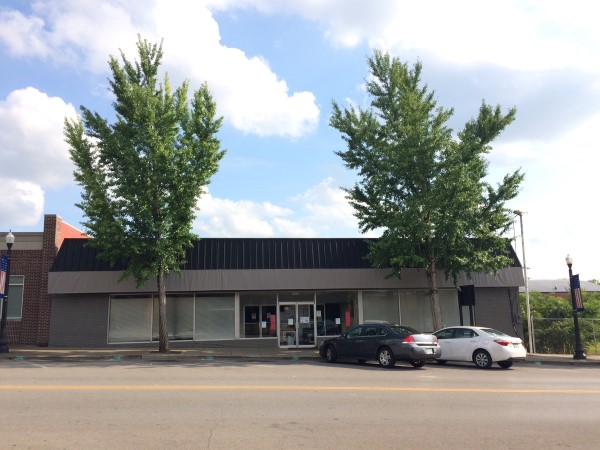 It's true what Murfreesboro townies tell new-to-town MTSU students: "Once you're in the system, you never get out." In my 13-year experience in this town—8 of which involved navigating the Rutherford County criminal justice system—that standard phrase went from unbeknownst critical advice to truth I've thought, now, as a townie.
I received a public intoxication charge on Eaton Street in 2007 and I'm still here paying Rutherford County through the court system.
Rutherford County contracted a privately-owned probation department, Providence Community Corrections (PCC) in 2006, which took the reigns from Maximus Probation, to handle the influx of misdemeanor criminal cases running through the Rutherford County Criminal Circuit Courts. Up until June 13, 2016, when the new probation-free, direct-payment-to-the-county courthouse began, according to courthouse clerk Debbie Goodwin, one of the ladies that oversees the new payment plan arrangements, PCC was the only option judges of General Sessions Court offered as a payment plan for the people who couldn't afford the average $400 court cost from a misdemeanor charge.
PCC collected over $23 million in court costs and fees for the county up to 2013, according to former Circuit Court Clerk Eloise Gaither and former Tennessee Director of PCC Sean Hollis; County Finance Director Lisa Nolen said over $2.5 million in excess fees were put into the county's general fund just in the first two years of Rutherford County and PCC's contract. Additionally, PCC collected its own profit from its mandatory, monthly service fees (as seen on every one of my PCC payment receipts); Rutherford County and PCC have themselves become defendants in a federal lawsuit filed in October 2015.
Alec Karakatsanis, a thirtysomething civil rights lawyer from a Washington D.C. nonprofit organization Equal Justice Under Law, spearheaded the lawsuit and represents several Rutherford County residents/ex-PCC probationers claiming Rutherford County and PCC worked together to run a racketeering scheme by "conspir[ing] to extract as much money as possible from misdemeanor probationers," as the lawsuit states, as well as jailing some on probation for not paying their fines and fees, in turn violating the Racketeer Influenced and Corrupt Organization Act (RICO), or the Organized Crime Control Act of 1970, as well as violating the U.S. Constitution's 14th Amendment ("nor shall any State deprive any person of life, liberty, or property, without due process of law").
Debtors' prisons have been federally illegal in the U.S. since 1833 and were reaffirmed as such when the U.S. Supreme Court deemed them unconstitutional in 1983. So, in federal court, Rutherford County, whose General Sessions Court System along with PCC, a company hired to handle some of its work, are both being charged as an organized crime syndicate that abused its combined power and violated the U.S. Constitution, according to Karakatsanis' class action lawsuit.
The Rutherford County Commission voted to cancel the county's contract with PCC in February this year and PCC left town as quickly as it contractually could, closing shop by April 1, 2016, leaving a shell of a building at 309 W. Main St. for the Rutherford County Mayor's office, along with most of the same folks working in the General Sessions Courts (clerks, judges, public defenders, district attorneys, private attorneys, deputies and assistants, as well as interns and trainees of these people) to fill with a creation of their own, the new county-run Rutherford County Department of Probation and Recovery Services (RCDPRS), that took over April 1.
So, how'd the transition work out?
"We're on the same system," Rutherford County Circuit Court Clerk Melissa Harrell said on the afternoon of June 9, when asked about the progress of transitioning between PCC and RCDPRS. Harrell, elected to the county clerk position in 2014, took over the job of overseeing the money for RCDPRS when PCC left.
I asked her if there had been any meetings up to that point with the new county-run probation department to work out the kinks, and Harrell replied "No." She said a new computer system, New Dawn, was already in place to help manage PCC when she took over the job of overseeing the money aspects, and they kept it. The new county-run probation system also kept some former personnel, with several ex-PCC employees taking jobs with the new county-run probation department.
I have been and still am on probation with both PCC and RCDPRS for the same driving under the influence and violation of implied consent charges since early 2014, as well as violating the conditions of my probation, which has kept me in the system this long, and it is evident Harrell is telling the truth.
My first encounter with PCC for a 2007 public intoxication charge resulted in PCC taking an additional 14.6 percent of my court costs, as PCC charged $45 for the 30-day probationary period, $5 for "enhanced supervision fee," which is the Polaroid PCC took and used for their records at the mandatory PCC probation orientation before the first report date, and a $1 Tennessee Probation Council fee. My total court costs were $349, which included the $50 fine for public intoxication, and the additional $51 (or 14.6 percent of court costs) charged by PCC brought the total to $400—a sum that was taken from money I borrowed for the purpose of attending MTSU. PCC was the only other option besides jail, though.
In 2010 I went back to PCC for a criminal trespassing charge I picked up at Tiger Hill (local folks know what Tiger Hill is. It's beautiful). At $35-a-month probation supervision fees for 12 months of probation, as well as $5 for another Polaroid at the orientation, I was looking at a $420 addition to my $345 court costs, which included the $50 fine for the trespassing charge, which is 121% of the court costs added to the $345. Luckily, I had a job delivering pizzas and lived next to the school at the time and my tip money helped move me from supervised to unsupervised probation (this doesn't require a monthly supervision fee) in seven months instead of 12, so PCC only added 71% ($245) of my court costs to the total tab, which ended up being $595.35 instead of the $770.35 it could have been.
In 2013, I had to go back to PCC again for DUI and violation of implied consent charges, which together cost $1,521.70 just for those two charges' court costs (DUI court costs were $1015.35 plus a mysterious $10 adage from the clerk's office on February 13, 2014 combined with $496.35 for the Violation of Implied Consent charge), but with the calculated additional PCC fees at $45 a month for 12 months totaling $540, PCC added 35.8 percent of my court costs to my required total payment amount, which is not the highest percentage of the money I've spent on PCC, but the highest amount, had that situation played out like that. More money was involved, though.
Let's go back to Melissa Harrell's office on June 9.
After Harrell, court employee Anna Ingrum and I made our way back to Harrell's office in the back of room 107 of the county courthouse, I asked what happens with the money they receive now, to which Harrell explained how it goes towards state and county taxes and county litigation (those taxes combined are usually around $100–120 of the court costs, according to my records) and as I kept asking if profits or any cut of it goes to anything else, she replied, "It goes into [Rutherford County's] general fund."
I tried to see if there were actually bookmarks in any legislation or discussions in any committee meetings pertaining to the transition from PCC to RCDPRS that reserved any of the now straight-to-county money into a side fund designated for helping those affected by the probation department, such as help for the homeless in our community, or any kind of treatment therapy for those who have been through the department more than once, but Harrell just shook her head and said, "No. It goes to the general fund."
As I mentioned how convoluted and frustratingly damaging the probation process is to those going through it, a couple of the sheriff's deputies in charge of security at the courthouse entered the room, positioned themselves up next to Harrell and in the doorway behind her as I finished my questions and statements. One of the officers, Officer Bray, reminded her, "You have another meeting," and escorted me out of the building.
Still being on probation in Rutherford County for the DUI/violation of implied consent charges and violation of those conditions of probation, the transition from PCC to Rutherford County Department of Probation and Recovery Services has not changed  the way they do business monetarily. As of July 29, 2016, 86.8% percent of the court costs I owe for the probation I've been on for the last three years, on top of an added $261 court costs I now owe Rutherford County for violating the terms of my probation on that charge, go right to the county. I had a $0 balance owed to the county leading up to my last court date pertaining to violating the conditions of probation on July 18, 2016, meaning I paid all outstanding debt, but that changed again after that court date. I'm working a job at a local commissary for $8.75/hour and can tighten my belt when I need to. I'm mandated to report monthly with $261 left in court costs to pay out, plus a $45-a-month fee for 12 months of supervision fees, which they still take first before any money exceeding the $45 is applied to court costs owed. This time, it doesn't go to PCC but into the county's general fund.
After my July 18 court date, walking back to the apartment, I passed by the site where the new and improved future courthouse will be erected, and just sort of laughed to myself at it all.
To be continued . . . more details of Southern Function to come.