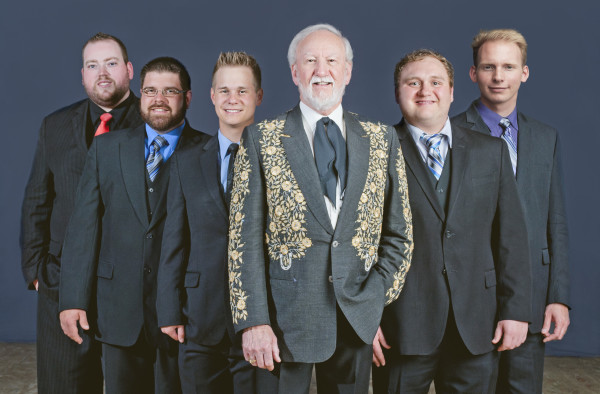 On July 7, 8 and 9, bluegrass, old-time and country music fans will travel to Murfreesboro's Cannonsburgh Village for two full days of old-time pickers, jug bands, cloggers, bluesmen and more for the 39th annual Uncle Dave Macon Days festival. A variety of local and regional acts are lined up for the weekend, which honors music legend Uncle Dave Macon, a pioneer of country music and a resident of Rutherford County. This year's lineup includes renowned acts such as Doyle Lawson, The Grascals and The Boxcars, alongside locals like Robyn Taylor, Glade City Rounders, Robert Eskew, Greg Reish and many more.
The festivities open Thursday, July 7, with a mass attempt to break the world record for the largest square dance, to be held at the Murfreesboro Public Square. A special festival-opening performance at Main Street Music follows, with performances by Russell Moore and IIIrd Tyme Out, The Glade City Rounders and Jesse Kramer.
Friday morning, the Cannonsburgh gates open for yet another summer-weekend barrage of banjos, fiddles and fun.
Reish, who currently serves as the Director of the Center for Popular Music at MTSU, is a classically trained musician and scholar (with a Ph.D. in historical musicology), will bring his diverse repertoire and vast knowledge of old-time music to the festival's Dixie Dewdrop Stage on July 8 at 9:45 p.m. We talked with him about his new album, his love for old-time acoustic tunes and, of course, Uncle Dave Macon.
Murfreesboro Pulse: For the uninitiated, who exactly was Uncle Dave Macon?
Greg Reish: Uncle Dave Macon was a Middle Tennessee entertainer and a recording star in the 1920s and '30s. He lived until 1951, but the height of his career was when country music, then known as hillbilly music or old-time music, was first being recorded and released commercially. He was one of the big stars of that era and was one of the first major stars of the Grand Ole Opry.
He was, of course, a resident of Rutherford County. He was born out in a smaller town near McMinnville, and lived for a while as a teenager in Nashville, which is where he first came in contact with a wide variety of professional entertainers. He was living in Nashville in the 1880s, in an era where minstrelsies, vaudeville circuits and other traveling entertainment were common and popular in the United States. He got exposed to all different kinds of entertainment: comedy, dancing and music of all kinds from performers of different ethnicities. He incorporated a lot of that into his own act.
As an adult, he lived out in Kittrell in the eastern part of Rutherford County, between Murfreesboro and Woodbury. Starting around 1900 or so, he started a hauling business between those two county seats. He would also do a lot of entertaining when he was riding with his mule- or horse-drawn wagon and he would entertain around his home, but that was mostly nonprofessional entertainment. He wasn't a professional and making money at it until the late '10s and early '20s. He was close to 50 when he started his professional entertainment career.
In those early days on the Opry as a featured member, even then he was considered a throwback to an earlier era and style of entertainment. There was a bit of nostalgia attached to the way he sang, the way he would entertain, spin the banjo, kick up his heels, crack corny jokes and mix that in [with] gospel numbers. He was extremely influential in that regard and very important as a conduit between these entertainment traditions that were thriving in the 19th century in America before the age of electronic mass media and the first, second and third generations of country and bluegrass musicians. He was a real link between those distinct eras.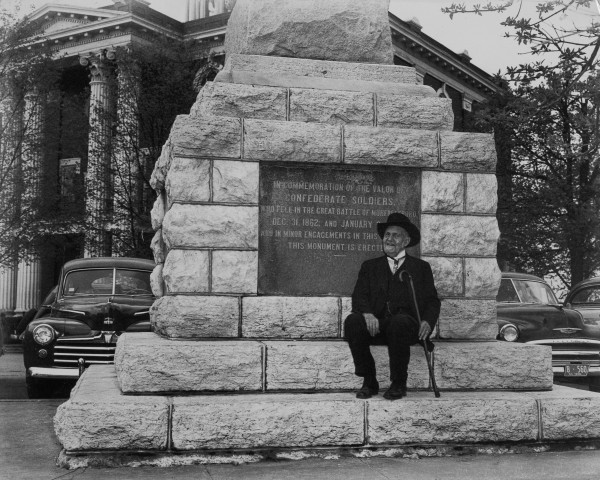 Why do you think it's important we honor his legacy to this day?
There were many important forefathers and foremothers of country music, but Uncle Dave Macon is right up there among the most important and is a vital part of the musical cultural heritage of Middle Tennessee.
We celebrate him not only as one of the founders of what we now call country music, not just as one of the iconic figures of the Grand Ole Opry and of the early years of the hillbilly recording industry, but also as somebody who represents a connection to the deeper roots of all those different phenomena.
Yeah, he lived here and of course that's important, but it's that everything about him, all the cultures that he represented were so much a part of this region. He needs to be remembered and celebrated for that as part of Middle Tennessee's heritage.
How did you start playing music?
I was just always fascinated with music for as long as I can remember, even though I didn't grow up in a particularly musical household. My parents weren't very musical people; we didn't make music at home. I was always enamored with music and people making music. From a young age I found myself begging for a guitar and finally got one at 9 or 10 years old.
My brother showed me some things, then I got hooked up with a more professional teacher, who got me interested in traditional acoustic music. That started by him exposing me to Doc Watson and Norman Blake. I was only 11 or so when I heard their music and was just completely bowled over by it. From those guys and their output I discovered bluegrass and old-time music, and that goes back to the era of Dave Macon.
After spending many academic years focusing on jazz and classical studies, what really drew you back to old-time, Southern music?
I've always loved the sound of acoustic instruments, although I've played plenty of electric ones over the years. There's something bare and elemental about acoustic instruments and acoustic performance; the idea of one musician or a small number of musicians with acoustic instruments and their voices breathing life into music that is part of a tradition much older than the musicians themselves. There's something about that that's always grabbed me and that I've always wanted to be a part of.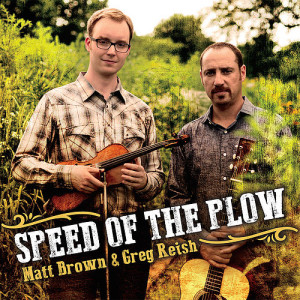 America's vernacular music is, in my opinion, the richest, most varied musical tradition that the world has ever known, in part because of the extraordinary history of this nation of ours and all of the different communities that have lived here—sometimes peacefully and sometimes not so peacefully—but out of all of that interaction we have these utterly fascinating, complex and unique mixes in our collective musical heritage in the United States, and I think that's particularly strong in a traditional music of the South. Somehow, before I understood all of that intellectually, as a child I sensed that. There was some connection to some more fascinating culture that drew me in immediately.
How did your new album, Speed of the Plow, come about?
While I was living in Chicago, which is where I was before coming to MTSU, I established a musical partnership with Matt Brown, who's a very fine old-time musician. He and I are very strong musical compatriots; we get along very well and share many of the same musical interests.
In 2014, while he was on a visit down to Tennessee and we were playing a lot, he and I hatched this idea of making an album together, which we did in late summer 2015. It's an instrumental album of old-time guitar and fiddle duets. Even though Matt and I each sing and play a bunch of different instruments, we decided on this record we would pare down to the bare essentials, each of us on our main instruments, and see what we could do with the old-time repertory.
What was the selection process like on the album—was it personal favorites for you guys or something that you wanted to flesh out in the modern context?
A lot of old-time records are devoted to a very specific repertory, the music of a particular source musician from the early 20th century, for instance, or maybe the music of a particular region or a particular state even. Well, Matt and I didn't want to do that. Because it's an instrumental album of just guitar and fiddle duets, we wanted it to have as much variety as possible. We wanted to make something that didn't sound like the typical old-time fiddle-based album of Kentucky fiddle tunes or West Virginia fiddle tunes or something like that. So all those states and many more are represented, but more importantly than having a broad regional representation, we wanted to have a wide variety of styles and flavors and moods.
We didn't just want to have one breakdown after the other in the key of D, which is what often times happens in old-time music. I love breakdowns in D as much as anybody, but we wanted to make a more varied album. So we decided that we wanted some dance numbers of different feels and in different tempos.
We wanted to have some things also that showcased our interpretation of well-known fiddlers, but with less well-known pieces associated with those fiddlers. For example, Bill Stepp, another Kentucky fiddler who is very well known and recorded by Alan Lomax back in the '30s. There are certain things that a guy like Bill Stepp is very well known for, but we pulled out a couple of more obscure recordings that not only are lesser-known tunes, but also showcase another stylistic facet of Bill Stepp's music. It kind of contradicts what people think they know about Bill Stepp and his style, and we wanted to bring out the fact that a guy like that had more breadth than he's usually given credit for.
And, of course, we put our own spin on a lot of these. Some of these tunes we interpreted somewhat close to the originals, in the spirit of the originals and capturing very specific style elements of recordings that were made in the '20s, '30s, '40s or in field recordings that were made at some point. But there are some other tunes that we took much greater liberties with and tried to modernize them, but in our own way that we hope and feel are very respectful of these traditions because Matt and I both know the traditions very well, so we feel like we're in a good position to stretch out and take some liberties.
In particular, we did this on some pieces from which the source recordings we were working from are solo fiddle, so as a guitar accompanist, that meant that I had clean slate and no particular model that an accompaniment should or should not be done. So adding something to what is essentially a solo fiddle arrangement that enhances that and doesn't just get in the way of what the solo fiddle was doing was a fun and interesting challenge, and I think we came up with some really cool stuff.
What can people attending the festival expect from your live performance? You have a lot of knowledge and know how to pull from a lot of different things. What are you aiming to do with the show?
My set will be a solo performance, so I'll be singing and bringing a couple different instruments with me, most of my solo performances are with guitar and banjo accompaniment, although I've sometimes been known to use a fiddle or mandolin in a solo setting, as well. Most of it will be with guitar or banjo accompaniment and some singing. I try to make my set nicely varied so that I'll have some very old material, some traditional ballads with some of them going back hundreds of years that I have put my own spin on. I'll certainly have some material that comes from the hillbilly recording era and the work of professional songwriters interpreted in an early country fashion. I will certainly include some humorous material that balances out the murder ballads and all the other grim and sad material that is so much a part of this tradition.
Most of these songs have a story to tell; even if it's not a straightforward narrative, there's a cultural story told through each one of them. I invite people to come out and hear what these songs can be like when they're stripped down to the bare essentials—just one guy with his voice, instrument and knowledge and respect of the tradition—but also a willingness to find a new way to breathe some life into these very old songs.
2016 Uncle Dave Macon Days Schedule:
Friday, July 8
Gates Open – 11:30 a.m.
Competition Begins – 1 p.m. @ Main Stage (dulcimer, dobro, harmonica)
Old-time Singing – 2 p.m. @ Dixie Dew Drop Stage
Tommy Jackson – 3 p.m. @ Main Stage
Blues Singing – 3:30 p.m. @ Dixie Dew Drop Stage
Jug Band – 4 p.m. @ Main Stage
UDM Free Wheeling – 4:30 p.m. @ Dixie Dew Drop Stage
Uncle Shufflo – 5:30 p.m. @ Main Stage
Robyn Taylor – 5:45 p.m. @ Dixie Dew Drop Stage
Flatt Lonesome – 7 p.m. @ Main Stage
People on the Porch – 7:45 p.m. @ Dixie Dew Drop Stage
The Boxcars – 8:30 p.m. @ Main Stage
Robert Eskew – 8:45 p.m. @ Dixie Dew Drop Stage
Greg Reish – 9:45 p.m. @ Dixie Dew Drop Stage
Grascals – 10 p.m. @ Main Stage
Michael Sessoms – 10:45 p.m. @ Dixie Dew Drop Stage
Showcase of Champions – 11:15 p.m. @ Main Stage (jug band, blues and old-time singing champions)
Saturday, July 9
Gates Open – 9 a.m.
Parade – 10 a.m.
Competition Begins – 11 a.m. Main Stage (guitar, fiddle, mandolin, banjo, old-time band)
Dance Opens – 11 a.m. Dixie Dew Drop Stage
Grasstime – 1 p.m. @ Dixie Dew Drop Stage
Dance Finals – 2 p.m. @ Dixie Dew Drop Stage
Old Time Singing – 2 p.m. @ Main Stage
Carolina Express – 3:30 p.m. @ Dixie Dew Drop Stage
The Bluegrass Sweethearts – 4:45 pm @ Dixie Dew Drop Stage
Glade City Rounders – 5 p.m. @ Main Stage
Church Sisters – 6 p.m. @ Main Stage
Robyn Taylor – 6 p.m. @ Dixie Dew Drop Stage
Robert Eskew – 7:15 p.m. @ Dixie Dew Drop Stage
Doyle Lawson – 7:30 p.m. @ Main Stage
The Bluegrass Sweethearts – 8:30 p.m. @ Dixie Dew Drop Stage
Lonesome River Band – 9:15 p.m. @ Main Stage
Showcase of Champions – 11:15 p.m. @ Main Stage (bluegrass band, old-time band champions)