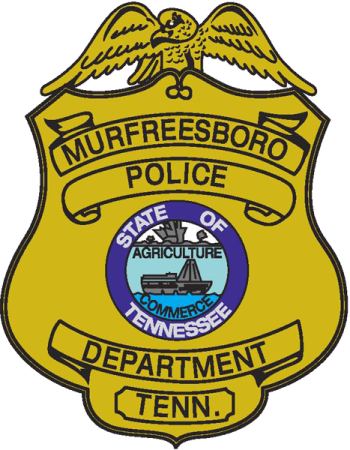 Not surprisingly, a parent of a Hobgood Elementary School student filed a federal lawsuit July 29 against the Murfreesboro Police officer responsible for children being arrested at the school in April in connection with an off-campus fight.
The fourth-grade girl went through severe trauma, crying and throwing up as she was held in the school's office before being taken to the Juvenile Detention Center that day. School officials pulled her from the school-bus line to take her inside the school to wait for police to haul her to juvenile detention.
No wonder she was upset. According to the lawsuit, the girl tried to do the right thing. She can be heard saying "Stop Tay-tay, stop Tay-tay!" on video of the incident in which a little boy repeatedly hits an older boy as several other children encourage the fight.
Her attorney contends she wanted the fighting to stop so nobody would get hurt and told Officer Chrystal Templeton as much after the officer found out about the video and contacted the girl's mother for help identifying children involved.
Templeton, who is targeted in the lawsuit for violating the child's constitutional and civil rights, even told the girl and her mother nobody was in trouble.
Yet, according to the lawsuit, she swore out a warrant for the girl's arrest and even told the Hobgood principal not to call the kids' parents before they were carted to jail. The principal disobeyed the officer and called the girl's mother anyway. But when the woman went to the school, police refused to allow her to drive her daughter to the detention center.
What we have here is more than a failure to communicate. This appears to be a case of deception and control, with the officer obtaining information from the girl, telling her she wouldn't get in trouble and then having her arrested and hauled off to juvey.
If true, that's despicable.
Then again, hardly anybody in Murfreesboro agreed with the way this was handled, including District Attorney General Jennings Jones. The whole thing led to a huge public outcry, and rightfully so.
Having kids arrested for egging on a fight is questionable at best, and having kids in this situation handcuffed and arrested, some who cooperated, is just plain wrong.
Some of the children involved are said to have been involved in a separate heinous crime. But that doesn't mean the entire crowd should be arrested.
So far, the only punishment meted out in this case is suspension of Maj. Clyde Adkison for failing to send information up the chain of command the day it happened. Templeton was simply reassigned.
Three months later, we're still waiting for a final internal report to be completed. It is fair to say MPD is taking its own sweet time. It's also fair to wonder how nobody lost their job in a case in which a little girl was traumatized for absolutely no reason.
Tight Grip on Politics
Nobody can accuse the Rutherford County Republican Party of being short on long-term planning. The Rutherford County Republican Party made sure all of its members knew which "conservative" judicial candidates to vote for in the General Sessions IV race that wraps up Aug. 4, even though this was supposed to be a non-partisan race.
Just before early voting started July 15, the party sent out a long list of information about the nine judicial candidates, complete with their history of participation in primary voting, clearly to show who has voted Democrat and who has voted Republican.
In a clear rebuke of the party's actions, candidate Larry Brandon, a longtime Democrat and former General Sessions judge, refused to send the party any information. But every other candidate sent out their bio and a few comments on why they ran for the post, including local attorney Lisa Eischeid.
While most of the other candidates had voted mainly in Republican primaries, Eischeid participated in Democratic primaries until voting Republican in the last three opportunities.
Considering she and Ben Bennett were the front-runners, this seemed a clear effort to pit them against each other and leave no doubt as to who was the Republican candidate.
Bennett had voted in the Republican primary four times from 2012 to 2016, which is an oddity of sorts considering he formerly worked for Sheriff Truman Jones, a Democrat. It's fairly common knowledge that Jones' guys supported him at the ballot box. But unless someone wiped the records clean, Bennett never voted in a primary until four years ago, Democratic or Republican.
Republican Party Chairman Donna Barrett made no bones about the reasons for sending out the informational sheet. This race was for independent candidates since it wasn't put on the ballot in time for the county's primary earlier this year, and the party wanted to make sure when the winner ran for re-election in six years—in a partisan race—everyone would know the true Republican.
In a letter to Republicans attached to the candidate information, Barrett wrote, "Even though this new judgeship in Rutherford County is currently a county judge, we don't want one legislating from the bench or a liberal that may move up the ranks to higher courts later."
Liberal legislating from the bench is code for judicial activism such as ruling against school segregation (1954) and overturning state laws banning same-sex marriage (2015).
Asked if the party sent out the information because of the high court's decision last year allowing gay marriage, Barrett would only say, "We want them strictly interpreting the Constitution, which is their job."
Certainly, we want our nation's highest court to make constitutionally sound decisions. But, remember, the driving force behind the U.S. Civil War was slavery and it was allowed by the Constitution, which gave states the right to allow rich folks to own people and not have their property rights abused.
We had to lose more than 600,000 people trying to figure out who was right on that question. But some people are still trying to fight the war for states' rights, hoping beyond hope it will somehow be able to trump federal law.
What does all this have to do with General Sessions Part IV in Rutherford County? Not much, because that judge will be charged with making sure people held at the county jail get quick and fair justice, possibly allowing the jail population to decrease and cut the massive amount of money we spend keeping people locked up.
Heaven forbid this judge do stuff like reduce bonds or take another look at probation, letting people out of jail when they have no business being held there, away from family and possibly out of jobs. But that's another story altogether.
Anyway, according to Barrett, because this was a non-partisan election, the party was prohibited from allowing any of the candidates to put up campaign materials at the East Main Street Republican headquarters.
Somehow, though, Bennett's stuff ended up there. And apparently candidate Jeff Peach, the Smyrna town attorney, wanted to know if he could put his campaign material there as well. After all, fair is fair.
Barrett says when she found out Bennett's campaign items were at HQ, she had them removed.
Considering she had absolutely no idea, it must have been those dratted volunteers, unaware of the rules, who let the stuff in.
Either way, the Republican Party made it clear whom they favored, leaving the other eight to scrap for votes.
Deputy Debate
It's no secret our Rutherford County commissioners are pissed off at Sheriff Robert Arnold over his 14-count indictment from an illicit plan to profit from the sale of e-cigarettes to county jail inmates. They say it's a matter of betrayal and broken trust.
Consequently, when he came to them requesting the addition of 19 deputies, including jailers, at a cost of more than $1.3 million, they didn't want to give him the money. Seriously, who could trust someone whose deputies spent time overseeing the JailCigs operation here, passing out e-cigs and enforcing strict e-cig rules, all so Arnold, Chief Administrative Deputy Joe Russell, and Arnold's uncle, John Vanderveer, could put tens of thousands of dollars in their pocket. (At least that's what the indictment says.)
If deputies are so busy, how could they have time to hand out e-cigs? It's a legitimate question.
As is typical for Arnold, he accused commissioners of putting the county's safety and security at risk just to try to send him a message.
But, really, who is playing politics here?
People gladly doled out more money every year since Arnold won the election so the sheriff's office could have more vehicles, more personnel and more equipment. How does he repay folks? By helping launch a scheme to get rich off inmates (at least that's what the indictment says). Incidentally, those inmates are put up, fed and medicated by taxpayers, seemingly so they could be healthy enough to suck up some e-cigs. Nothing like a little nicotine boost fueled by battery acid to start the morning.
County commissioners postponed approval of the deputy funding until after Aug. 2, the initial trial date for Arnold. But when the federal judge pushed it off until Feb. 7, at the request of defense attorneys who said they would be overwhelmed with reams of discovery (evidence), commissioners found themselves having to decide whether to go ahead and spend the money instead of waiting eight and a half months.
Even though they believe the sheriff's office needs the extra personnel, they don't want Arnold hiring the people, concerned he will use his position to hire friends and family, some of whom have been complete embarrassments to the sheriff's office. When the county's top legislative body holds that opinion, it's not good. It's bad.
Incidentally, County Commissioner Doug Shafer reportedly asked Arnold not to show up at committee meetings and told NewsChannel5 the sheriff responded by saying he could "kiss my —." According to the report, the sheriff shrugged off questions about his comment.
Someone told me recently they'd seen a sign in Arnold's neighborhood saying, "Save our sheriff." He needs saving. Too bad for him federal prosecutors and county commissioners don't hold the same outlook.