Cheekwood—the estate, botanical gardens and art gallery situated on more than 50 acres in the Belle Meade neighborhood of West Nashville—hosts an exhibit of International Playhouses this summer.
Built in the early 1930s, after the Cheek family made millions from selling its share of Maxwell House Coffee, Cheekwood has since been converted into a museum with an impressive art gallery housing hundreds of paintings, as well as a botanical garden space where visitors can enjoy and learn about various flora alongside the pathways and trails surrounding the mansion.
This year, Cheekwood, along with six architect and builder teams, has created a special project scattered throughout the front lawn of the estate, inspired by the Cheek family's travels around the globe.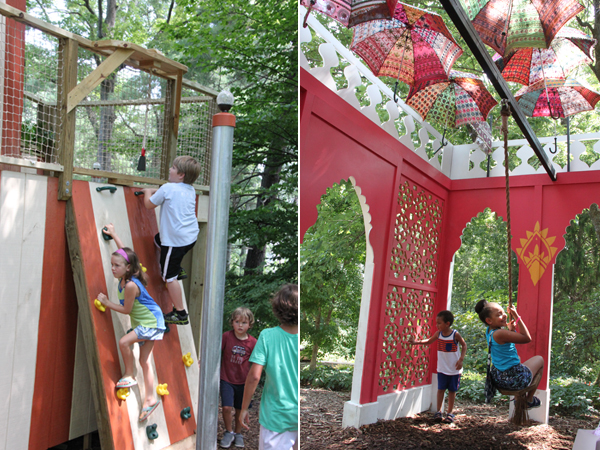 These six playhouses, each representing a country, allow kids the chance to climb, swing and slide outside of the main mansion and its art gallery, silver and snuff bottle collection displays and historical information, where climbing, swinging and sliding is generally discouraged.
Murfreesboro woodworker Dayton Brown built one of the playhouses, after another Murfreesboro individual, Rachel DeBacker, designed the plans for that India-themed structure.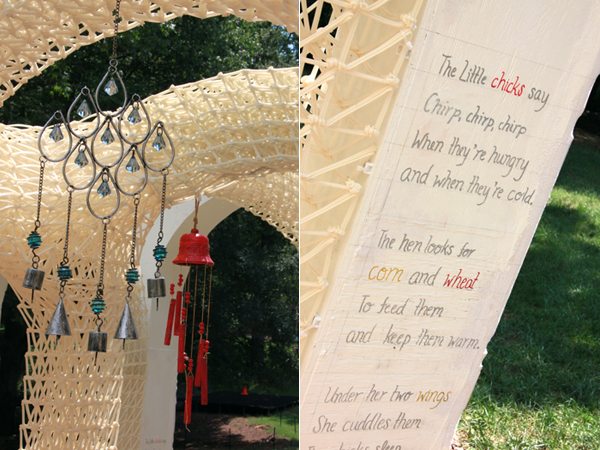 "It was a really fun project," Brown said. "The goal was to draw as much detail from Indian architecture . . . those Moorish arches are common in India."
The structure contains some windows with very ornate cutouts made from medium-density fiberboard, an exterior grade particle board, that Mike Sutter ("He's just a genius with CAD," Brown said) assisted with.
Inside, the playhouse features some swings for kids to use, and those are covered on these hot summer days by a collection of standard-sized umbrellas, strung together as a roof.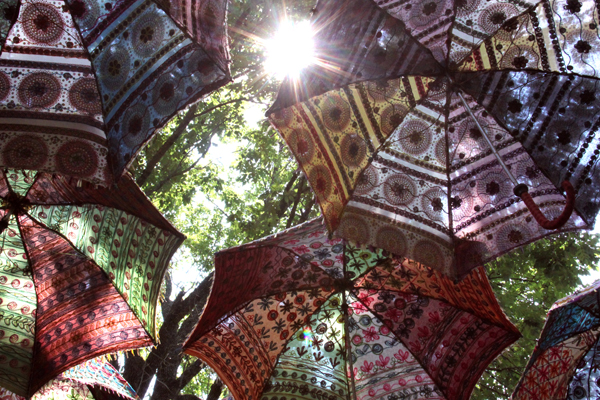 "Parasol umbrellas are a feature that are fairly common in marketplaces in Asia; they add shade and color," said Brown, a self-employed woodworker who enjoys doing intricate detail work, home remodels and specialty furniture pieces.
Evidently, the young visitors to the Cheekwood exhibit enjoy playing in his India-inspired structure.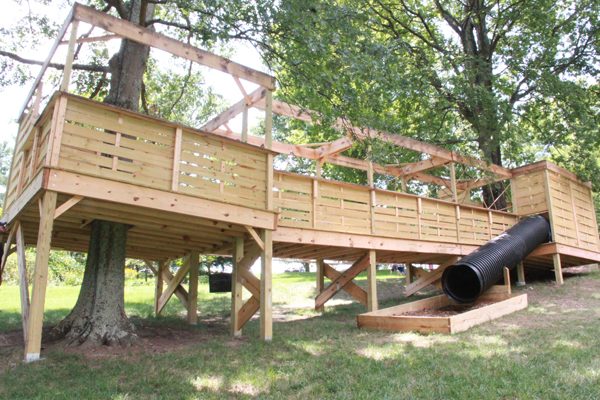 "We've been through three ropes [for one of the swings] already," Brown says, laughing.
Prior to the exhibit, architects submitted plans for suggested playhouse designs and organizers selected six teams, each of which were awarded a $10,000 budget to construct a playhouse.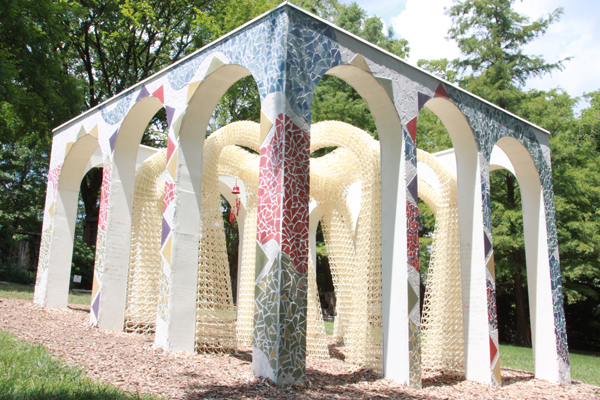 Other countries recognized in the exhibit include Chile, Scotland, Japan and Spain (two of the playhouses draw inspiration from Spain).
The International Playhouses interactive art and play exhibit will be on the Cheekwood lawn until Sept. 4.
For more on Brown's Murfreesboro-based woodworking business, find Dayton Wood Designs on Facebook; visit cheekwood.org for more information on Cheekwood and future projects and exhibits.