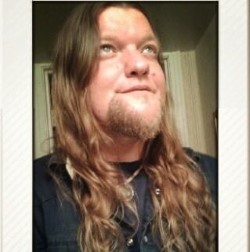 Bird Song Studio will host a special benefit show for John Duffer on Saturday, Aug. 6. Duffer will perform with The Flea Market Hustlers, and all proceeds from the event will benefit John Duffer.
Duffer started writing and performing his own songs at the age of 10 in Southside, Va. He studied at Carter's School of Music and Art for 8 years in Clarksville, Va, and was twice awarded a full scholarship to the University of Virginia's Young Writers Workshop. He moved to Murfreesboro in 1996 and was lead singer and songwriter with the bands Splif and the Dirt Farm for over a decade.
He continued to perform solo as an Americana singer/songwriter and was awarded Gibson Showcase Songwriter of the Month three times.
Duffer now resides in Woodbury and runs Duffer's Restorations & Creations, an antique restoration and custom handmade furniture business, and co-owns Round Pound Studio.
He was recently diagnosed with an ameloblastoma tumor in his jawbone. A 20-hour surgery will be performed to remove his entire lower jawbone, with his fibula from his leg being removed as well and constructed into a prosthetic to replace the jaw.
Plastic surgery will be performed, and Duffer will then be induced into a coma for an undetermined amount of time. It is going to be a very long and painful recovery of a year to a year and a half.
Surgeons have informed Duffer that afterwards he will more than likely never sing again.
So a few shows are being scheduled, allowing Duffer to perform and share his passion for music before he embarks on this tough journey.
Aug. 6 will be Duffer's final show in Tennessee.
For tickets, visit thebirdsongstudio.com. Listen to Duffer's music at johnduffer.bandcamp.com.