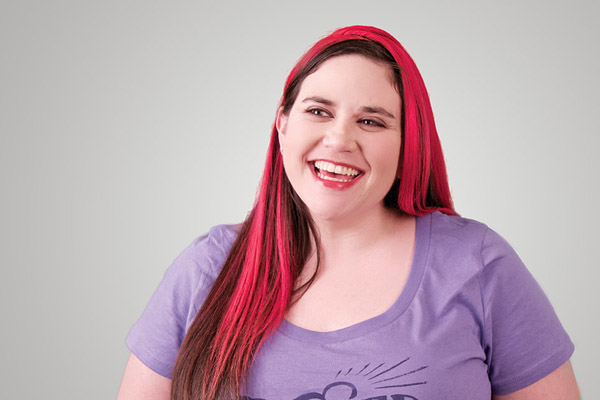 As MTSU's semester gets underway, students are already making the animation lab on the first floor of the John Bragg Media and Entertainment Building their home away from home. The classroom's filled with aspiring creators glued to their Mac screens, tinkering with their respective projects, all while passersby look in through the room's four large windows to see what's so captivating. In 2005, then-undergrad Mikki Rose was just another one of those students enamored with assignments that kept her up all hours of the night.
"I spent many, many hours in that 'fish bowl' lab," Rose told the Pulse while visiting MTSU's SIGGRAPH chapter. "We're talking a lot of hours. Sometimes overnight, sometimes early in the morning just to make sure my renders were going through."
Rose, a La Vergne High School grad, is a now a long way from Murfreesboro, as she's currently a fur technical director for Blue Sky Studios, the Connecticut-based studio behind the Ice Age and Rio franchises and 2015's Peanuts Movie.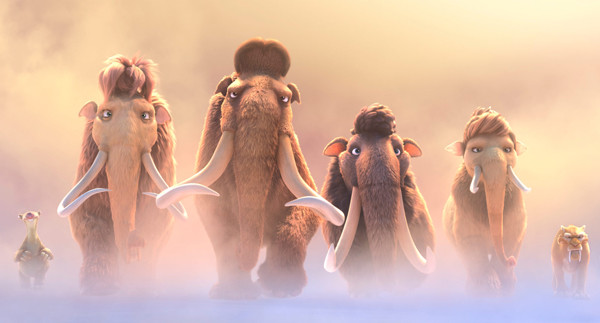 Being responsible for the fur on a CG woolly mammoth was the last career path she thought she'd be on while entering college as an English major and holding a job at the now-soon-to-be-shuttered Hastings. Rose loved Disney classics such as Aladdin and The Sword in the Stone, but she had never really thought animation was in the cards.
"I never even thought . . . I could even work in film like that. I was just a fan," she says. "It wasn't (an option) until I needed a new major and new direction in life."
Rose decided to dip her toe into two fields in the Mass Communication college: animation and music business. When it came time to focus in on one area to pursue a degree, she took the animation route, despite her initial doubts it would turn into a career.
"To tell you the truth, I was never sure that I was actually gonna make it as an animation artist," Rose says. "I always thought that I'd get the degree and know what it's like to work on that sort of stuff, but I'm probably not good enough and won't make it. And I'll just work at Hastings. But I guess it's a good thing I didn't stay working at Hastings, right?"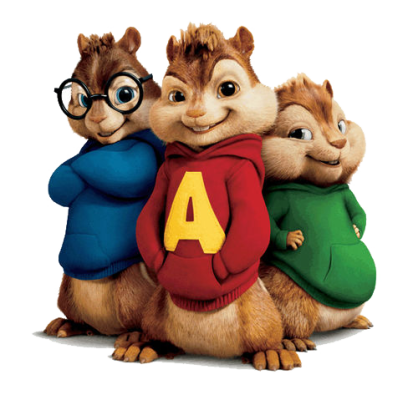 From MT, she pursued a master's degree at Clemson University in South Carolina. While studying there in 2007, she was hired on at Rhythm & Hues Studios, who were in the midst of relaunching Alvin and the Chipmunks for a whole new generation. They were also working on the Daniel Craig- and Nicole Kidman-starring fantasy film The Golden Compass, an incredibly high-budget film that won an Academy Award for Best Visual Effects. Rose's first credits in the professional world were resounding commercial and critical successes, respectively, and she began racking up an impressive résumé.
While at R&H, Rose was a contributor to Night at the Museum: Battle of the Smithsonian and the "squeakuel" to Alvin and the Chipmunks, among others. She soon took a job at Sony Pictures Imageworks, where she began to focus on her specialties, specifically hair and cloth styling and grooming for humans and animals alike. Her work can be seen in Hotel Transylvania, Cloudy With a Chance of Meatballs 2 and aspects of Alice in Wonderland and Oz the Great and Powerful that were outsourced to Sony by Disney. Her crowning achievement while at Sony came in the form of Arthur Christmas, a beautifully crafted holiday film about Santa's goofy son. As cloth & hair technical director, she worked on the movie from the start of production and was responsible for everything from reindeer fur blowing in wind to elves' hairstyles and characters' fuzzy slippers.
In late 2013, Rose made another studio switch to Blue Sky, a more inviting and steady work climate compared to the previous studios' sometimes on-again-off-again project schedules. She came on during the development of The Peanuts Movie, but not as one would assume. Instead of grooming Charlie Brown, Lucy or Snoopy (or even the elusive Joe Cool), she handled vegetation details.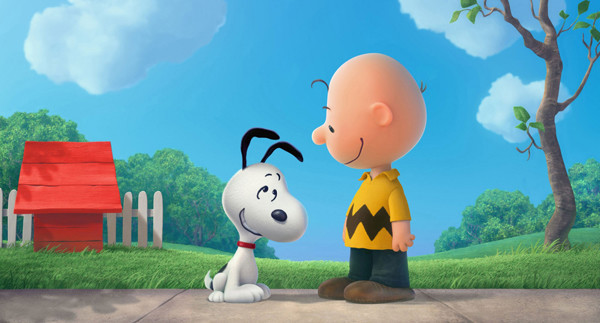 "Anything green in that movie, that's me," she says with a laugh. "I don't get to claim Snoopy or anybody, but I did all the trees."
Currently, she's settled into life at Blue Sky and contributed fur animation to this summer's Ice Age: Collision Course in the form of Peaches, the young mammoth voiced by Keke Palmer. Aside from working on the studios' other upcoming projects such as 2017's Ferdinand the Bull adaptation, she's learned to enjoy the work, all while guiding young interns and new employees through training programs and documentation efforts. She also gives her time to SIGGRAPH, which holds national conferences to help guide young animators entering the field.
"I really love the work that I do. What I love the most is finishing something. So if I've worked on grass for five months, finishing that and knowing that it's done and that I've done a good job, and that I've taught other people along the way, that's probably my favorite part of my job."
To learn more about Mikki Rose and her film contributions, visit kidmikki.com.