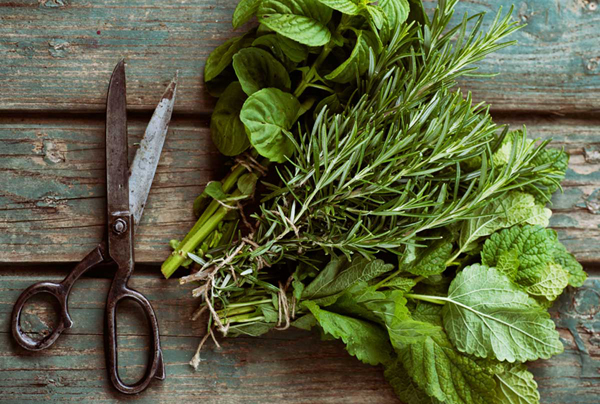 Herbs can be such an overlooked, misunderstood and underappreciated plant species. Our forebears knew their importance, as they were an integral part of any kitchen garden. The mere mention of gardening with herbs suggests, to me, the "Foxfire" mentality. In addition to culinary uses, most herbs had medicinal purposes in the days before a quick trip to the pharmacy provided a drug prescription. There are many resources on the historic importance of herbs in the survival of humans.
In today's world, herbs are grown for ornamental reasons, culinary and medicinal uses, and for fragrance. With a little research, you can easily find the nutritional value of a plant. You can find what food to pair with it for a delicious enhancement. You can read proven and folklore claims for medicinal uses. You can decide if an herb would work perfectly in your landscape design.
For the most part, herbs are easy to grow. They are a broad category of plants but most need full sun and a soil with organic matter that is well drained. Like flowers, some are annual, some biennial and some perennial. Each species has different characteristics and different strengths for use. Some survive drought. Some produce a better fragrance, others a good oil.
It is best to know the Latin name, as many broad category (genus) names have types (species) within that category. Example of this statement is the plant commonly known as lavender. The common name "lavender" is the genus with 39 decided species. The most cultivated species is English lavender (Lavandula angustifolia). This lavender is commonly grown as an ornamental plant, although the dried flowers can be used to scent a drawer or closet. The species Lavender Vera is thought to be the true English lavender. Many consider this species to produce the best quality oil, which comes from plants grown at altitudes between 2,500 and 4,500 feet on the sides of mountains in central Europe. The lavender oil would be used for medicinal and aromatherapy purposes.
What do you want from an herb planting? Some mints are great ground covers. Other herbs create an organized, controlled edge.
Have you thought about the herb basil? Some call it the king of the herbs. For culinary uses, plant the green one. For decorative use, plant the purple. Save the seeds or let them drop on the ground for self-sowing.
Would you have a favorite herbal tea? Maybe a lemon tea? I have lemon balm.
The best time to harvest the stalks for leaf usage is just before the plant flowers. I have to admit to harvesting the plants several times a year—or, at least, I try. I tie a handful of stalks together and hang them upside down to dry. Choose a well ventilated area for hanging, and I would not recommend a diameter wider than one inch of stalks. I clump mine together with an elastic band. When dry, you can continue to keep them where they dried or remove the leaves and store in an airtight glass container. Dried herbs are stronger in flavor than fresh ones.
The quantity of herbs to use is just like the herbs selected—a personal choice. Start with a small quantity. For tea, let the dried leaves steep for several minutes in hot water.
I love flavoring my spaghetti sauce with parsley, oregano and basil from the garden. Both the oregano and basil are taking over. Since I already dry the leaves, I am now wondering about extracting oil from the plants and creating my own essential oil.
If I were to put together a list of herbs for others to try, the common names on my own list are lavender, sage, rosemary, parsley, thyme, basil and mint.
You can make herbal sachets. Give the dried herbs as gifts. The most tedious part of gifting the herbs is extracting the leaves from the dried stalks. I once brought a basket of dried oregano to work so I could separate the leaves when I had time to do it. I laugh now, but a manager there thought I had a basket of illegal substance.
There is an effort underway to bring the production of hemp back to the State. Hemp and marijuana, although related, are different, with the biggest factor being the cannabinoids, unique compounds that differentiate hemp from marijuana. Any plant with THC of .3% or less is classified as hemp. If you would like to learn more about this resurging industry, come to the Farmers Market class on Sept 6. Colleen Keahy, from the Tennessee Hemp Industries Alliance will be presenting updates.
Herbs serve many purposes. Consider adding them to your landscape or garden area.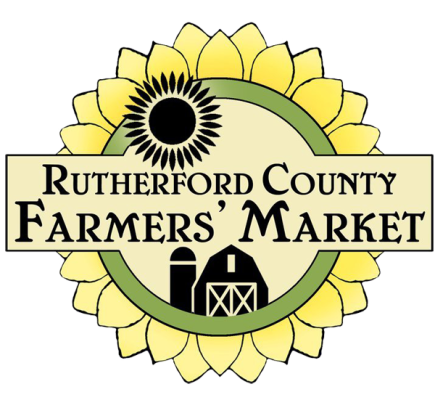 Farmers Market Education Classes
Sept. 2 – Managing Pests and Diseases in Honeybees
George Martin, Martin's Honeyhouse
Sept. 6 – 2016 TN Hemp Update
Colleen Keahy, Tennessee Hemp Industries Alliance
Sept. 9 – Flowers for Fall Container Gardening
Linda Lindquist, CMG
Sept. 13 – Nature Weaving
Fiber artist Catie Beth Thomas
Sept. 16 – Beyond Honey: Exploring the Diversity and Importance of Native Bees
Frank Hale, UT Entomologist
Sept. 20 – Nature Friendly Yards
Cynthia Allen, MTSU Stormwater
Sept. 23 – Composting
Mark Murphy, CMG
Sept. 27 – Seasonal Eating: Honey and Sweet Potatoes
Carla Bush
Sept. 30 – Products of the Beehive
Susan Welchance, RC Beekeeper
Oct. 4 – Permaculture
Richard Lee, CMG
Oct. 7 – Reptiles, Amphibians, Mammals and Birds (children friendly)
Shelly Denton, Discovery Center
Classes are free, open to the public and are held at the Community Center in the Lane Agri-Park on John R. Rice Blvd. They start at 9 a.m. and last about one hour. For more information, call (615) 898-7710. If you are unable to attend, most classes are recorded and uploaded to the RC Farmers Market YouTube channel.