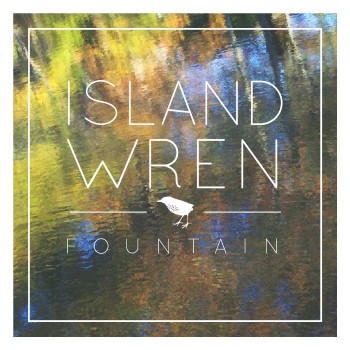 I recently revisited one of my favorite local projects, Island Wren's 2014 EP, Fountain.
The now-defunct group combined elements of folk, Americana, bluegrass and Christian alternative and featured five of Murfreesboro's brightest young musicians: Chris Godley (vocals, mandolin, banjo, guitar), Ben Godley (vocals, guitar), Camille Faulkner (vocals, fiddle), Cole Maness (drums) and Parker Deal (vocals, bass). The group was a common sight on MTSU's quad (as well as at venues like Bonhoeffer's, Reveille Joe and Mayday Brewery) performing covers of Nickel Creek and Old Crow Medicine Show alongside originals. The Kickstarter-funded Fountain was the group's second release and features seven tracks filled with strong melodies and instrumentation bonded together through tremendous performance chemistry and skilled arrangements.
The EP kicks off with a one-two punch of Island Wren's strongest tracks, "Drown" and "Hand It to You." The former is a duet featuring Chris Godley and Faulkner singing lyrics such as
I am my father's son
He runs in my blood
but I'm running dry
and
I am my mother's daughter
She's in my heart
I'm still cold inside.
"Hand It to You" is the catchiest number on the release and focuses on dealing with personal struggle. The chorus features the group harmonizing with a remarkably melodic chorus of
I guess it takes a little time
To clean this old heart of mine
And when its washed through and through
I'll hand it to you.
While the aforementioned vocals/lyrics are high points, the remainder of the EP showcases its two strongest aspects: instrumentation and production.
Island Wren finds a way to balance all its respective instruments without any part being drowned out. The production is polished in such a manner that every part of the group's sound shines. Furthermore, the band has knack for arrangements, as each song moves and develops instead of remaining static. This happens in small ways, such as a subtle banjo break in the underlying "Jack Kerouac" instrumental or the shift from the drum-and-harmonica-centered beginning of "Centuries Wide" to its uplifting, exploding finale, fit for a worship service.
This idea reaches its apex with the closing title cut, which is split into two movements. With each change of pace the complete nine-minute piece undergoes, it gets increasingly easier to hear the group's talent for melody, rhythm and ambitious arrangements, gifts that have seldom been matched locally.
Island Wren's Fountain is available on Bandcamp, iTunes, Amazon, Spotify and Noisetrade.