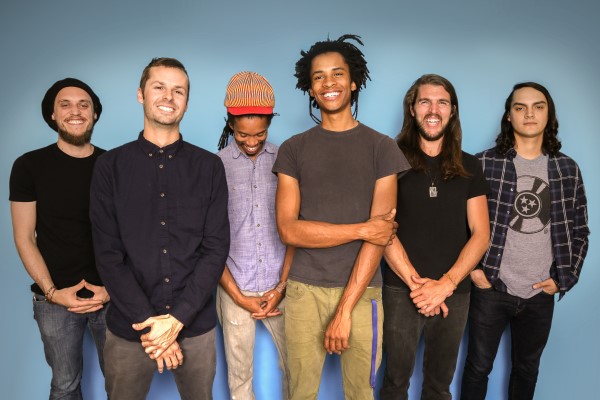 With a new album and a string of tour dates lined up, Roots of Rebellion is cementing its status as the fastest rising reggae act in Tennessee. The six-piece Nashville group is currently riding a wave of momentum that's included spots at festivals across the country, rave responses to their groovy sophomore full-length, A Brother's Instinct and becoming the victors of the 2016 "Road to Bonnaroo" competition, which landed them a performing spot at the Manchester mega-festival.
While ROAR's profile is on the up and up, they're not straying too far from their Middle Tennessee roots, as they'll be playing at the Reggae at Smooth Rapids festival in McMinnville on Aug. 6 and coming to the Boro for a headlining show at TEMPT on Aug. 18. We corresponded with Roots vocalist/guitarist Austin Smith about how the band's latest record came together, what it's like playing Bonnaroo and what they've learned along the way.
Murfreesboro Pulse: The band is fresh off its Bonnaroo debut. What was that experience like for you?
Austin Smith: A dream come true for us, because we earned the spot through Lightning 100's "Road to Roo" battle of the bands and our "Roots Crew" family, friends and fans showed a ton of love and support by coming out and voting for us at multiple shows (five to be exact).
The time slot we got at Bonnaroo was 5 p.m. on Thursday, which meant we had the freshest of ears and hearts hearing our music. We were a lot of people's first show of the weekend and some of those people's first Bonnaroo ever. Quite an honor to set the vibe and tone for Bonnaroo's magical weekend of peace, love, and music.
It was also one of the hottest weekends ever to be camping in a tent in a field, but we found ways to keep cool and stay hydrated. There were a lot of incredible bands at 'Roo but some of my favorite shows were Vulfpeck, Tame Impala, Pearl Jam, the Wood Brothers and Dead & Company.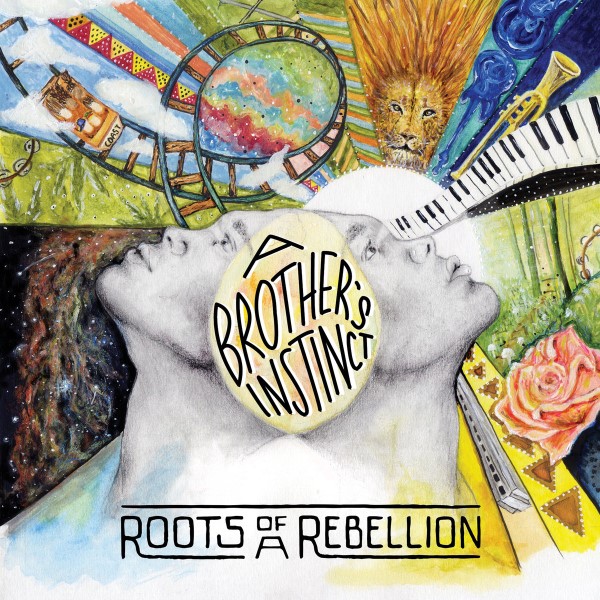 What was the recording process like for A Brother's Instinct?
For this record we wanted to work with a producer who could not only bring out the best in us but one who we really looked up to and appreciate the work they've done thus far. That man's name is Craig Welsch and he is a legendary staple in the American roots-reggae scene as an engineer and producer, having worked with bands that heavily influence us such as John Brown's Body, Giant Panda Guerrilla Dub Squad, G-Love & Special Sauce, State Radio and Chadwick Stokes.
We drove to Boston to record with Craig at Rear Window Studios in January of this year. We stopped in Buffalo, New York, on our way for each of our first glance at Niagara Falls, which is pretty breathtaking! Then we spent four days in Craig's incredible space . . . fine-tuning the sounds and experimenting with different feels all the while enjoying the give and take of direction from Craig and actions by one or more of us. It was a serious growing experience and a challenge that we were totally searching for.
We knocked out all core rhythm tracks (drums, bass, guitars, piano, organ) as well as all lead vocals in Boston, then we high-tailed it out of there on Thursday night to avoid Winter Storm Jonas that was heading towards the East Coast that night. We drove through clear skies most of the way home until we reached the snowpocalypse in Lexington, Kentucky, that covered much of the Southeast that weekend. Instead of the typical three hours home from Nashville we finally made it home after eight hours of driving 5 mph and passing hundreds of cars and trucks stranded in the ice and snow—well-below freezing temperatures. Needless to say we were very grateful and humbled by this challenging experience.
We finished overdubbing harmony vocals, trumpet and some auxiliary percussion back in Franklin, Tennessee, at Castle Recording Studios thanks to our friend and engineer Jordan Reed.
This recording process was not like any other we've done before and we definitely are excited to use what we learned and take our time with the next record we put out.
Is there a song on the new album you're particularly proud of?
For me personally, I am most excited about the song I co-wrote with Dan Twiford of Floralorix called "Peace & Love" because I believe it embodies the music and message of Roots of a Rebellion very honestly and directly—to each his or her own path in these equally exciting and frightening times. May we each walk this individual path with good faith, honest work, and constant yearning for inner peace and universal love.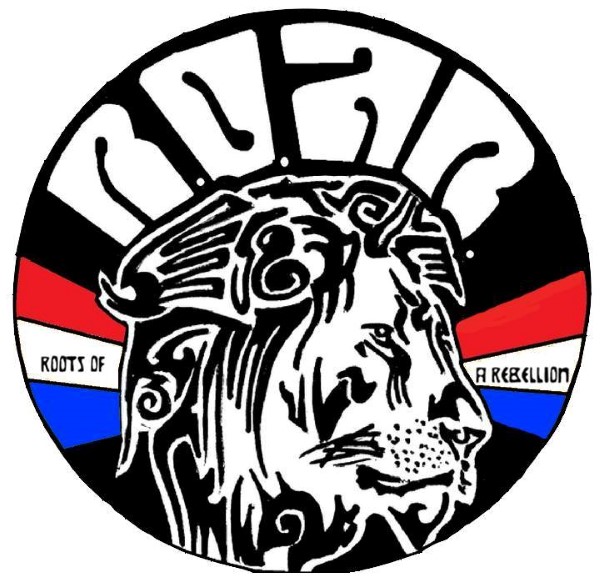 What's the band's typical songwriting process like?
Since five of us are songwriters, we each have an appreciation for what it takes to not only create but share that creation. It's always been a democracy and open forum for all members of Roots of a Rebellion to contribute ideas, changes and suggestions to any song that gets brought to the table.
Some songs are completely fleshed out via GarageBand/Logic demos by one person. Some songs are started more "bare bones" with simply chords and lyrics. All songs are musically co-written, but lyrics are more of an individual struggle to get just right. We are pretty steadily jamming on new ideas rhythmically and instrumentally speaking, and a lot of times those "riddims" turn into entire songs.
Where does the title of the new album come from?
"A Brother's Instinct" literally comes from a lyric in one of our songs off of Heartifact called "Charleston."
Tears came falling down my face
Shock and fear stood and stared, as they took me away
Hard to believe I had a chance at all
A brother's instinct, my debt to you I never could repay
The reason this is the title is because each member of Roots is united by a brotherly love of music and its important role as medicine in all of our lives. We are simply following our gut which is telling ourselves that we need to be making music for as long as possible.
What's the biggest thing you've learned about the music business since you all released your debut EP?
Everything changes, nothing's easy and the only thing that can remain the same is the passionate drive to both improve and continue creating inspiring music.
~~~
Roots of a Rebellion will perform Aug. 18 at TEMPT, located at 211 W. Main St. in Murfreesboro. Doors open at 9 p.m, and Floralorix, Jahimsa and Jah Judegement Soundsystem will serve as opening acts.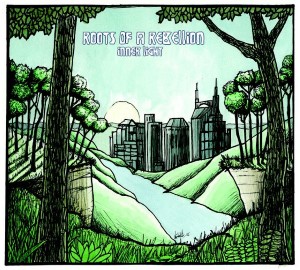 Roots of a Rebellion Discography
Inner Light (2012)
This seven-song EP was the band's first official project and serves as a good entry point for the band's accessible reggae sound. It's filled with sunny, positive vibes that will give your next listening session an optimistic pick-me-up. Highlights include the fan favorite "Giving Tree" and the sonically pleasing guitar solo on "Peace of Mind."
Summer Sampler (2013)
This collection of odds, ends and alternate versions was a pay-what-you-want project released between proper works. But don't just pass over this one, as it has some truly fun and memorable spots. Particularly, several live cuts recorded at Nashville's Exit/In give you a feel for the band's revered live show and an acoustic cover of Kings of Leon's "California Waiting" gives you a different flavor than ROAR's signature roots reggae style.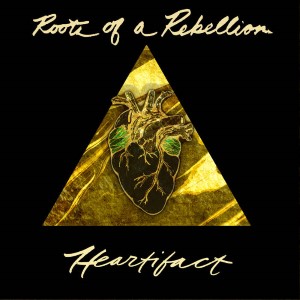 Heartifact (2014)
Heartifact's album art is a fitting reflection of the album's content. The band's first LP was "written from the heart, for the heart" and sees the group take a mature, serious set of songs and arrange them into a cohesive, hour-long project.
A Brother's Instinct (2016)
ROAR ramps up the fun for the second album, which is a sleek half-hour set of eight tracks. The hooks are catchier here than on previous projects, with the lead single "Stronger" serving as the one of the band's best, accessible songs. Other highlights include the brass-heavy "No Control" and the simple, melodic "Rebel Lion."
For more information on Roots of a Rebellion, visit rootsofarebellion.com. The band's music can be found on Bandcamp, iTunes, Spotify, Amazon and Soundcloud.