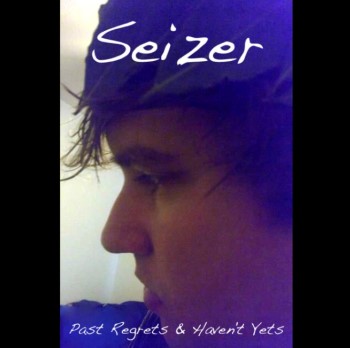 Murfreesboro-by-way-of-Chattanooga musician Matt Rice has channeled his songwriting into Seizer, a pop-punk outfit with two new records set to come out in September. Ahead of those projects, you can catch up with the band by listening to Past Regrets and Haven't Yets, which dropped last year.
The project delivers five pop-punk and alternative cuts in just less than 20 minutes. If you're a fan of Green Day, Blink 182, Simple Plan, Bowling for Soup or the like, you'll be pleased to hear Rice's grounded approach to catchy rock.
The band's debut single, "Breaking Another Girl's Heart," features a simple, pop-rock chorus accented by punchy verses and filled with basic love-tinged lyrics. Another highlight is the racing "Misery Loves Company," which leans slightly into more punk sensibilities when it comes to the pacing and vocal delivery in the verses. This duo of cuts are the best entry points for the band, as they're arranged solidly and are catchy enough to find some real replayability.
The EP's problem is in its mismatch of approaches. These five songs are lyrically simple but designed to feel big and conceptual. When you dress simplicity and clichés into a concept album, it just doesn't mesh.
When I think "concept album" I think of the groundbreaking rock operas performed by The Who or the detailed musical autobiographies of Kendrick Lamar. This release is far from the grand emotional adventure it wants to be. The story is about a guy (named Seizer) who breaks up with his girlfriend, feels sad and goes to hang out with his friends. That's all. While it's easy to put the goal of the concept in the back of your mind, you can easily hear the thematic arrangements, especially in the final two tracks. The movements within are nice executions of sonic shifts (and remind me of Green Day's tonal changes on their rock operas), but there's just not sufficient content to back it up.
With lyrics like Baby, baby, you drive me crazy, clichés about feeling like an outcast and simple strings of "la da da da" in choruses, Past Regrets and Haven't Yets just lacks depth. Don't get me wrong, the project is a decent, fun listen on the surface, but if you dig in, you hit bedrock relatively quick. Hopefully, this is just Seizer's humble beginning, and Rice and company will take us to greater heights next time around.
Seizer's Past Regrets and Haven't Yets is available on Bandcamp, Spotify, Google Play and Soundcloud.