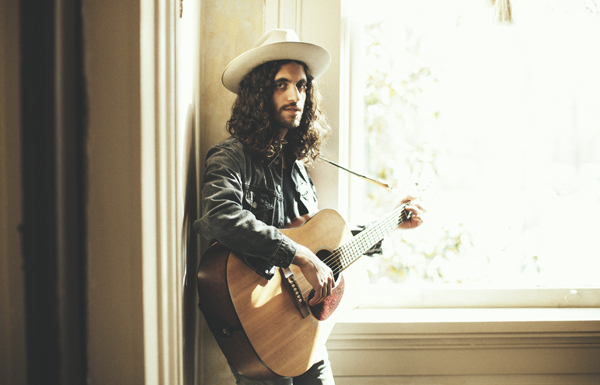 When singer-songwriter Josh Farrow packed up his belongings and left his Chicago home eight years ago, it wasn't to pursue a music career.
In fact, becoming a professional musician wasn't even on his radar during that time frame.
Instead, he set his sights on Murfreesboro—or, more specifically, a young MTSU student named Brittney he met while on vacation in Florida. He says the two were in constant communication after returning home from the trip, and four months later Farrow headed south.
During his three years living in Murfreesboro, Farrow says he was able to find his niche and experiment with different styles of music. He mentions that it also helped to be surrounded by many fellow musicians and MTSU students pursuing a degree in music or the recording industry.
"I don't think people realize how many musicians hone their craft while living in Murfreesboro," he says. "It's a really cool place to be exposed to different kinds of music and experiment, while in Nashville, people usually stick to one genre and groups who play the same kind of [music]."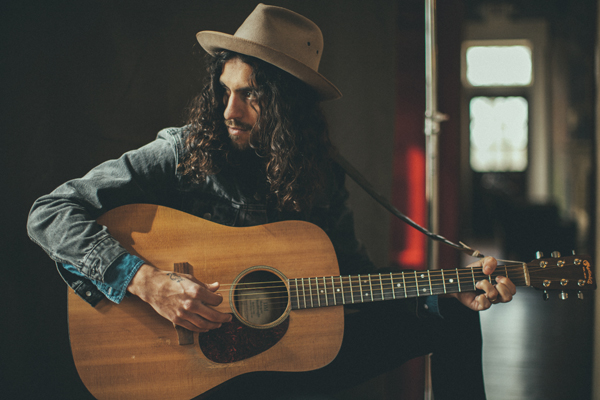 Before moving to Tennessee, Farrow listened to and performed various styles of music, including punk rock, as a teenager. He's also a fan of funk and blues, but his move south inspired an interest in country/folk and Americana, two styles that mirror his quiet, soft-spoken personality.
"It was all about the honesty of the songwriting . . . the pretty songs, the sad songs. . . . The whole atmosphere of country, country blues, Americana and folk music," he says, "speaks to who I am in nature."
"Bob Dylan changed everything for me," he adds. "That was my transition from punk music to folk music, but it's basically the same, just slowed down and played with an acoustic instrument."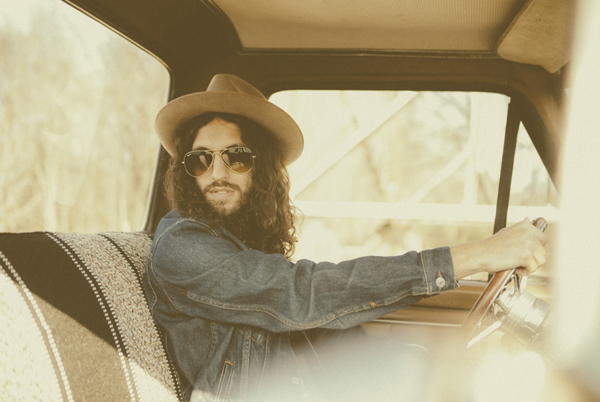 As Brittney's graduation date was approaching, Farrow said the couple, now married, began tossing around ideas for their next big move. While they considered moving somewhere like San Diego or another coastal town, they ended up moving 30 miles north to the tight-knit East Nashville community, and everything else, he says, began to fall into place.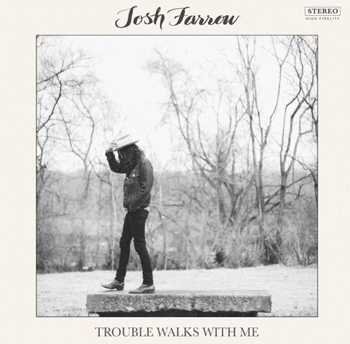 Now, about five years later, Farrow is preparing to release his album Trouble Walks With Me, a 10-track release crafted over four years' time, on Oct. 28. A lot has happened in the years leading up to this milestone, including sets on the main stages of North Carolina music festival MerleFest and Hangout Festival in 2014, and, most recently, Lightning 100's annual Live on the Green music festival. He's also shared the stage with the likes of fellow troubadours Leon Russell, Shawn Colvin and Butch Walker.
Farrow reached an even larger audience when two of his songs, "Before You Leave" and "Who's Going To Love You When I'm Gone," were featured in the third season of ABC television series Nashville. Both tracks can be heard on Trouble, which he and producer Dexter Green recorded in Green's basement studio, conveniently located just a few houses down from Farrow's.
"I essentially walked over there every day or whenever one of us wanted to write or record," he says. "I was lucky to have my producer so close, and who was also passionate about recording these songs, which allowed us to make the album naturally."
Also featured on the record are Nashville artists Ruby Amanfu, who has collaborated with Jack White in recent years, Elizabeth Cook, the McCrary Sisters and Rebecca Lynn Howard of Steven Tyler's touring band, Loving Mary.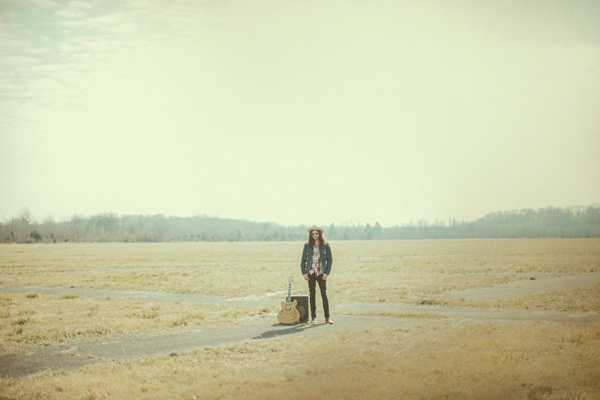 "We'd bring [the artists] and musicians into the studio for one track at a time, but we took our time with the tracks, and if something didn't sound right, we'd scrap it," he says. "I was in no rush at all because not only did I want it to be a record people would buy, I wanted it to be an album I was proud of."
Farrow says he's set to perform a few shows throughout the Midwest and Southeast following the album's release, but he will most likely hit the road in full force following the New Year.
Trouble Walks With Me comes out on Oct. 28. Catch Josh Farrow's record release show at Nashville's 3rd and Lindsley on Sunday, Nov. 13. Visit joshfarrow.com for a list of upcoming tour dates.