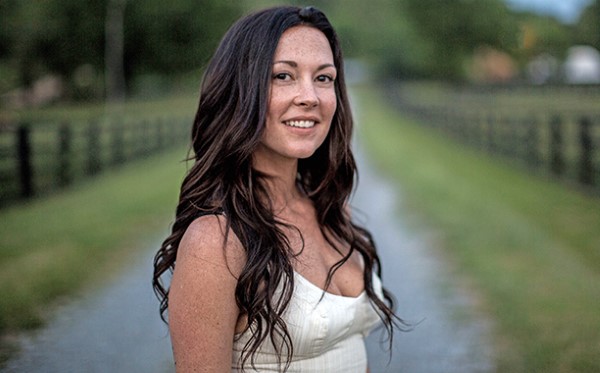 Americana fave Amanda Shires writes with a poet's sensibility, sings with empathy and emotion and can play the dickens out of a fiddle. Those talents are on full display in Shires' latest album, My Piece of Land, already receiving high acclaim barely a month after hitting stores and online retailers.
The truly multi-talented entertainer will perform songs from the new record in an album release show at City Winery in Nashville on Saturday, Oct. 29. It's a great chance to catch this unique artist in an intimate, up-close setting.
Shires, married to the equally celebrated Jason Isbell, began her career playing fiddle for the Texas Playboys before touring with likes of John Prine, Todd Snider and her husband. My Piece of Land, her fourth album, marks her most personal record to date. Many of the selections were written during her pregnancy as she prepared to give birth to the couple's first child, born in September of 2015. Shires' feelings and personal recollections are reflected in such selections as "You Are My Home," "Slippin'" and "Harmless" from the new album. My Piece of Land was produced by Dave Cobb, who's responsible for much of the quality work being done recently in Nashville, with credits including Chris Stapleton, Sturgill Simpson and Isbell.
For more information on Shires' City Winery show, featuring opener Lilly Hiatt, check out citywinery.com.