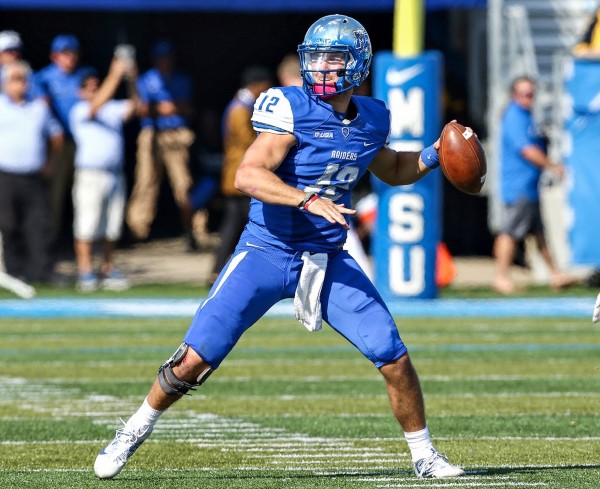 The Blue Raiders will take on their second SEC opponent of the season this Saturday, Oct. 22, when they travel to Missouri. Although the Tigers have posted a humble 2–4 record this season, and are coming off back-to-back blowout losses, MTSU coach Rick Stockstill is not taking them lightly.
"(Missouri) will be one of the best defenses we have played in a long time," said Coach Stock.
Although the numbers don't support that statement, the talent is certainly there for the Tigers. They return all starters from a front seven that ranked second nationally in tackles for loss in 2015. They have fallen off significantly in that area this season, but it clearly proves there is a potential for the Blue Raiders to experience a very long day in the backfield.
Missouri's defense also features cornerback Aarion Penton. Penton is having a great season thus far, having recorded three interceptions and seven pass deflections, and it is reasonable to assume he will be tasked with shutting down Richie James. However, Brent Stockstill is not concerned with the potential of his top receiver being taken out of the game.
"It doesn't matter who the star is, we've had a different guy every game who have made plays and stepped up big. I know Richie has big numbers, but all those other guys are contributing as well," stated Stockstill. "We're not going to get too caught up in who's guarding who, we'll do what we do and wherever the progression takes me is who will get the ball."
The Tigers talent on defense may not be reflected in their statistics, but their talent on offense is reflected. They rank in the top 20 nationally in passing yards per game, and also average 33.2 points per game. Both marks are the second highest that MT has faced all season, only behind WKU.
You can catch all the action on the SEC Network at 3 p.m.