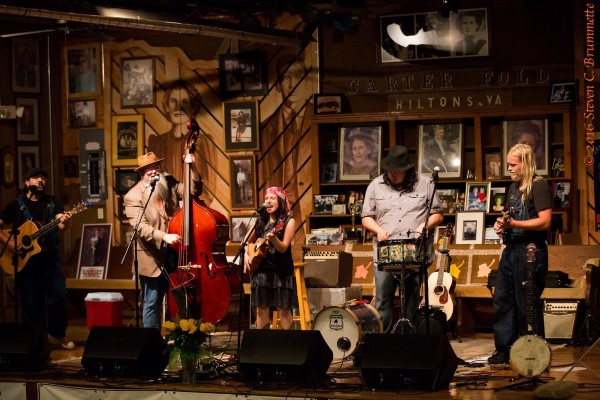 When you listen to EmiSunshine's latest EP, 40 Acre Dream, you hear an old soul with a young voice. A very, very young voice. At 12 years old, EmiSunshine delivers old-time country covers and originals for audiences across the country.
Emi, whose real name is Emilie Sunshine Hamilton, was born in Madisonville, Tenn., to musical parents who started her on a path to stardom at an early age. She recorded two albums at her father's studio at age 7, and played churches, fairs and talent shows with a backing band. In 2014, she became a viral sensation when a video of her performing Jimmie Rodgers' "Blue Yodel No. 6" was shown on The Today Show, which resulted in her appearing on the show later that week.
That appearance led to Emi appearing at the Ryman during CMA Fest and several appearances at the Grand Ole Opry. It also won her the admiration of Americana greats such as Marty Stuart and Buddy Miller.
Her tour bus will be stopping at Woodbury's Bird Song Studio on Oct. 14, for two shows that are sure to please country fans old and young. Get to know a little about the pre-teen star in our Q & A: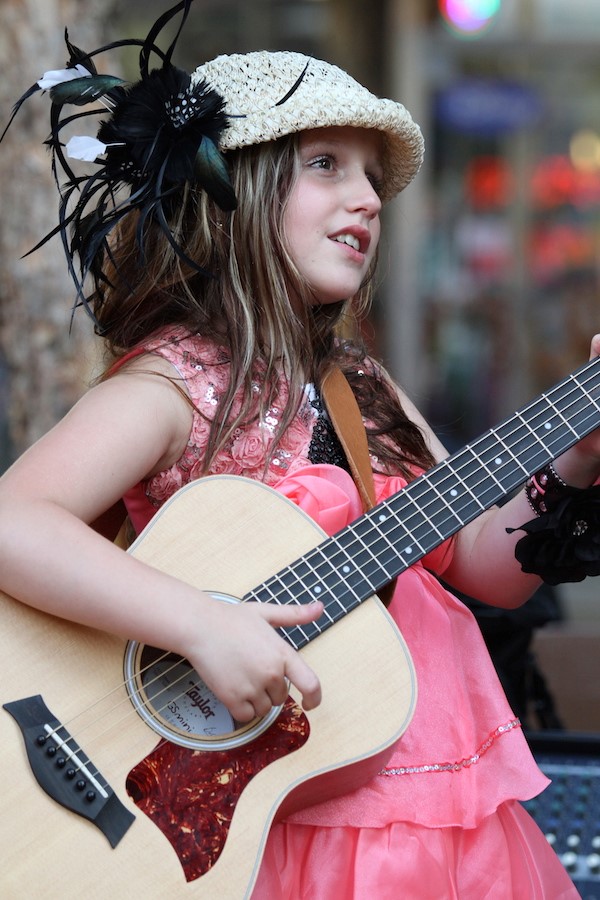 Murfreesboro Pulse: What do you like writing songs about?
EmiSunshine: Things that are relevant and then sometimes just everyday things. I like story songs.
What inspires you to write?
Life, people, art, music. I feel like it sometimes comes from somewhere other than me. I like those songs best.
What do you love about "old-time" country music, as opposed to many of the modern songs on the radio?
I'm trying to listen closer and be more open but if I can't believe a song, it just doesn't move me and I want music to say something. Some of today's music is about things I don't relate to, where Waylon [Jennings] and Johnny [Cash]'s songs speak to me. Merle [Haggard] was also someone who you believed what he was singing about in his songs.
You've played on TV, the Opry and a ton of other huge stages. What's it like to perform on a platform that big?
The Opry feels like home to me and I get homesick for it. Big stages just mean big opportunity to keep doing what I'm doing.
What's your favorite thing about performing?
Watching the crowd, feeling their love, especially when they're singing alone, dancing and smiling.
What would you say has been your favorite concert you've played?
I'd say the Opry, but opening for Willie in Las Vegas was great, too!
What was it like meeting Marty Stuart?
That was the most amazing thing ever! Every time I see him I am thrilled—he's my hero!
How does it feel when a legendary artist like that praises you?
It's humbling. I mean, Buddy Miller being kind to me—that just blew me away! He was kind enough to sing with me on my new album.
Aside from music, what do you like to do in your free time?
Hula hoop, swim, sleepovers with my friends, playing with my animals and I love to draw. Oh, and I also love to shop at thrift stores!
Do you think you'll continue pursue a career as a professional musician when you get older?
Oh yeah! I hope to do this forever.