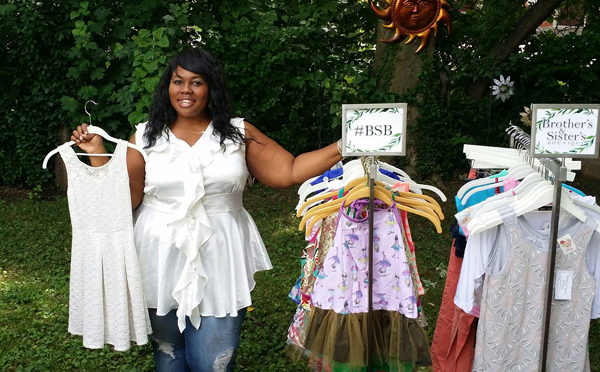 Paprika Owens-Lloyd has a vision.
Rather, the Murfreesboro woman with a plan to bring a new retail venture to Murfreesboro, says she shares a vision with God.
Owens-Lloyd has launched a business concept, Brother's and Sister's Boutique, targeting families in the Murfreesboro area. Unlike many of the boutiques in the area, though, Brother's and Sister's does not have a location—Owens-Lloyd brings children's fashions to the parents, whether at their home, at special events or at private showings.
"I know what it's like to shop on a budget for children. I also know what it's like to shop with children," Owens-Lloyd says. "I hope to make your shopping experience something your whole family can look forward to."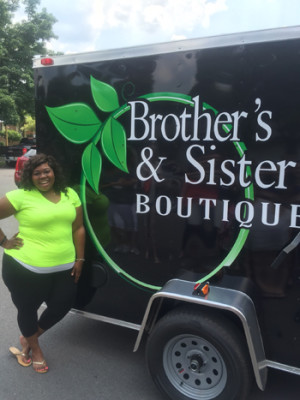 After losing an administrative support job a few years back, the entrepreneur and single mother of three thought about running a mobile boutique specializing in children's fashions.
"I take great pride in parenting my children and making sure my children are well dressed when they walk out the door. When they look good, it makes me feel good as a parent," Owens-Lloyd says. "I thought I'd work on Brother's and Sister's on the side and on the weekends; I was going to find another job."
But, even though Owens-Lloyd felt she had a solid résumé and good experience, not one job opportunity appeared.
So, she jumped into the boutique concept, building up inventory, hosting trunk shows in her apartment, running a mobile boutique from her car "with my kids in the back seat."
Though the business had humble beginnings, Owens-Lloyd wanted to specialize in higher-end fashions all along, and says she feels Murfreesboro has the market for that concept to succeed.
"Murfreesboro has families who are attracted to secondhand clothes; but we also have families who can afford to go to Dillard's, Belk and Baby Gap," the Brother's and Sister's owners says. "There are also families who have children with special needs. It's hard for them to be in the malls and the stores. I bring the children's boutique to your doorstep. I'm able to bring convenience to those families."
She says she understands that Murfreesboro, Tenn., is not New York or L.A. when it comes to fashion, and understands that some of the brands she carries, such as Tractr and Kiddo by Katie, are at a higher price point than some area families are accustomed to.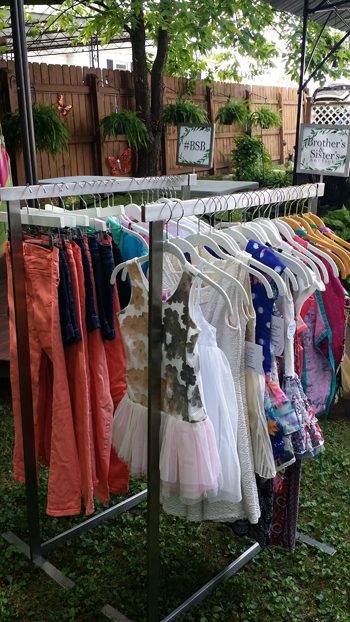 "I wanted to bring a revolutionary idea that no one was doing," Owens-Lloyd says.
Though the single mother has extensive experience working in retail, she had never run her own company.
"I had no background in business, no schooling in it," she says.
But she sought to educate herself in business, and in the local market, and asked from advice from as many area entrepreneurs as possible.
"It's very important to me that we have people we pull strength from . . . Helen Keller said, 'Alone we can do so little, together we can do so much,'" says Owens-Lloyd. "Not a lot of minority women are opening businesses in this small town."
She expresses her gratitude to everyone in the Murfreesboro business community who showed interest in her and her business plan, calling out by name Judy Goldie at Trendy Pieces and Bella's Boutique, Christy Sanford at the Garden Patch Thrift Store, Mimi and Ron and the Fish House and Jennifer Durand at the Nurture Nook.
"All contributed insight," says Owens-Lloyd, who also runs a Stella and Dot jewelry business.
Still, after a year of pouring herself into Brother's and Sister's, the business was just not producing what Owens-Lloyd needed to provide for her family.
"I had decided I was going to give up. I was going through depression. I was going to give away my inventory, donate my clothes to charity. I was going to leave Tennessee," she says.
In the midst of that, she receives a call from a producer with NBC.
She told Owens-Lloyd about an upcoming television show, Harry, featuring Harry Connick Jr. interviewing world-famous actors and musicians, and also visiting entrepreneurs and families around the country offering a little publicity and assistance.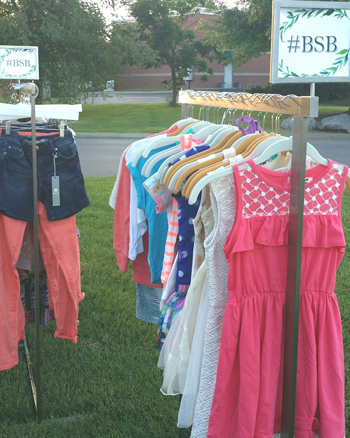 "I was very upfront with them [the producers on the phone], very honest with them," Owens-Lloyd said. "I said, 'My business is not going so well.' [They] asked, 'Why did you stick with it so long?'"
Owens-Lloyd replied, "Every time I think about stopping and giving up, I think about the women's faces at the welfare line, in child support court, battered and abused women in the domestic violence meetings, looking hopeless. Brother's and Sister's Boutique can pave the way for them. It can show them that there are options."
That conversation soon resulted in a visit from Harry Connick Jr., along with a television crew and a new trailer for Brother's and Sister's.
"How do you turn that down? A free trailer!" Owens-Lloyd exclaims. "Something I've been praying for has come to fruition right in front of my face. That's God telling me to sit still—that I can't give up."
While there are still some hurdles to overcome, inventory to acquire, people to meet and sales to make, Owens-Lloyd plans to put that trailer to use and keep on fighting the good fight for her mobile boutique, for her family, for the other women going through tough times who are watching her.
"The 'greater is He who lives within me' won't allow me to give up. He tells me to overcome. He tells me that we are victors," Owens-Lloyd says. "My story is not just about Brother's and Sister's Boutique. It's not just about 'come and buy clothes from me.' It's about inspiring the other single moms. You may be broken and battered but you can overcome!"
For more information on Brother's and Sister's Boutique or to contact Owens-Lloyd, visit brotherssistersboutique.com.