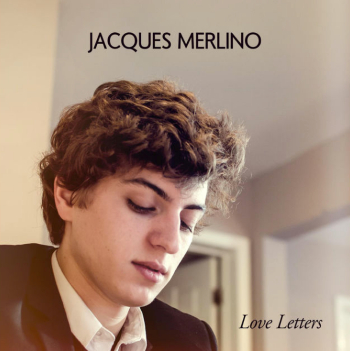 Twenty-year-old singer/songwriter Jacques Merlino, an MTSU astrophysics student, was born in Texas but lived for 10 years in France before relocating to Nashville as a teenager. His 2015 debut EP, Love Letters, is an evocative 19-minute journey that is equal parts haunting and hopeful. Produced by Merlino's singer/songwriter father Jace Everett along with Brad Jones, Love Letters is largely influenced by the songs and poetry of Leonard Cohen while staying true to a style that's uniquely Merlino's.
The release opens with a 40-second intro track before trailing into "Tale of a Wild Man," a profoundly moving story about the way tragic thoughts can haunt someone's mind. Merlino's intricate picking pattern on the song is a nod to Cohen's style on "Avalanche," a brooding track off his third studio album, Songs of Love and Hate. Similar to much of the 82-year-old Cohen's discography, the song holds a delicate poignancy with harrowing lyrics that read like poetry:
He'll search for you in everyone
And hate what he finds
Soon enough he'll get a gun
And clear the thoughts from his mind.
It's followed by the acoustic ballad "House of Song," which also serves as a tribute to Cohen and is perhaps a gesture to the artist's composition of a similar title, "Tower of Song."
The catchy, jazz-influenced "In Between" and "Heretic," which Merlino penned at age 15, feature jovial melodies and serve somewhat as palate cleansers before dipping back into melancholy on "Love Letter," a bittersweet song about falling out of love with someone. The track, lifted up with the sounds of cello and violin, ends on a major chord, offering a glimmer of hope as Merlino sings I regret what I spoke of in this letter of love.
Not only is Love Letters an exceptionally produced project, it shows Merlino as an artist of greater caliber than most 20-year-old musicians. The singer's warm baritone, infused into songs structured like poetry, results in a depth and presence debut albums often lack.
Love Letters is available on iTunes, Spotify and Amazon. Visit jacques-merlino.squarespace.com or his Facebook page for updates.