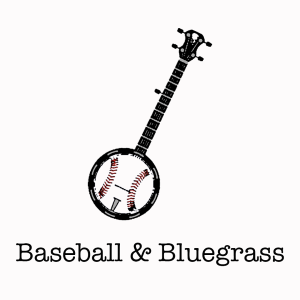 Uncle Dave Macon Days presents a new series—"Nights of Bluegrass," benefiting Central Magnet School's baseball program, with concerts coming up on Saturday, Dec. 10, featuring the Lonesome River Band, and on Thursday, Feb. 9, featuring Flatt Lonesome. Both concerts start at 6:30 p.m. Due to limited seating, organizers encourage those interested in attending to book now!
Let's walk back across time into America's past. You will find two identifiable features emerging in our culture that are uniquely American: baseball and bluegrass. In the hills and hollows of the rural South, there was more musical and athletic talent than you could "shake a stick at." The rural roots of the South were primed for dual entertainment in the fairgrounds and fields. Out of this atmosphere in the 1930s and '40s, Bill Monroe and his Bluegrass Boys propelled their riveting new sound into popularity by introducing each concert with a baseball game—The Bluegrass All Stars were Howard Watts, Chubby Wise, Dave Akeman (Stringbean) and Clyde Moody.
This new musical style drew inspiration from several influences including European classical, African-American blues and gospel, hillbilly hoedown and even jazz. With this imaginative promotional idea of playing a baseball game before a concert, Bill Monroe and the Bluegrass Boys were able to popularize their new genre from town to town, region by region, reshaping America's musical story into a new creation of its own.
Americans became enamored by the new sound. Alan Lomax once called bluegrass music "folk music in overdrive!"
By the time that Bill Monroe stepped out onto the stage of the Grand Ole Opry in October of 1939, a new chapter in America's musical history had begun, reshaping country music.

George D. Hay, founder of the Grand Ole Opry, said, "Bill Monroe and the Bluegrass Boys have now found a home on the Opry."
Bluegrass and its unusual sound were poised to affect mainstream American music and popular culture for decades to come.
Once again, like in days of old, baseball and bluegrass are coming together for "Nights of Bluegrass." The 2016 IBMA award nominee Lonesome River Band will be featured on Dec. 10. Since its formation 34 years ago, the Lonesome River Band continues its reputation as one of the most respected bands in bluegrass, performing a traditional sound that fans have continued to embrace over the years.
The band's banjo player and leader, Sammy Shelor, is a highly visible player whose awards include the Steve Martin prize for Excellence in Bluegrass and Banjo and a run as 5-time IBMA Banjo Player of the Year. The band's most recent album, Bridging the Tradition, made its way to No. 2 on Billboard's Top Bluegrass Albums chart.
So, mark your calendar for Saturday evening, Dec. 10, at 6:30 p.m., when the award-winning Lonesome River Band will perform at Central Magnet School to benefit Central Baseball. Another date to save: on Feb. 9, Uncle Dave Macon Days will present Flatt Lonesome, once again to benefit Central Baseball.

For more information on the concerts, visit facebook.com/baseballandbluegrassnights or find tickets to the events on eventbrite.com.
(Reference: Rural Roots of Bluegrass Songs, Stories and History by Wayne Erbsen)