Murfreesboro musicians and music lovers Mike Low and Greg Vance have recently purchased Autograph Rehearsal Studio, a West College Street facility offering practice and storage space for bands, a live room for shows and recording sessions, and recording, photo and video services. Room rentals are available by the month or by the hour. Vance, the drummer for Enfold Darkness and Oubliette, and Low, guitarist for Inferi and Oubliette, say they want to do something together that they are both passionate about, and that passion is for performing, recording and promoting music. They have set up a fundraising campaign on indiegogo.com in an effort to upgrade the gear at Autograph, install a snack bar and redecorate the facility.
OrangeCrate, a delivery service bringing products from restaurants, grocery stores and liquor stores to its customers, will begin serving the Murfreesboro area. Territory owners Devin Frith and Anne Kaiser will operate the Murfreesboro OrangeCrate franchise, and the company says delivery fees start at $3.50, with average delivery times in the 45-to-55-minute window and service is available to all residential and business locations within Murfreesboro. OrangeCrate can also provide catering services for reunions, picnics and other small events. For more information or to place an order, visit myorangecrate.com.
Avison Young has brokered the sale of the former YMCA of Murfreesboro property, located at 205 N. Thompson Lane in Murfreesboro, to Anchor Commercial Development. The 9.5 acres of land sold for $3.5 million. Anchor Commercial Development plans to develop a new 100,000-square-foot retail center named Stones River Place. Located in the heart of the retail shopping area of Murfreesboro and accessible via two exits off I-24, the high-end center will be developed in two phases. The first phase will be redeveloping the current 44,000-square-foot YMCA building, putting a new façade on the building and breaking the interior up into retail shop spaces, according to representatives. That first phase should be complete by January 2017.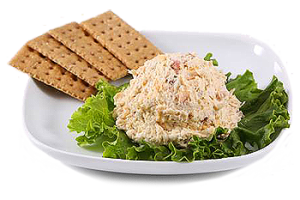 Chicken Salad Chick has opened its Murfreesboro location at 2855 Medical Center Parkway, near the Avenue, and may soon become the town's top fast/casual chicken salad restaurant. This company-owned location marks the third Chicken Salad Chick restaurant in Tennessee. Chicken Salad Chick serves a variety of chicken salads, such as the Fruity Fran with apples and grapes, the Nutty Nana with pecans and cashews, Olivia's Old South with sweet pickles and eggs, and the Sassy Scotty with ranch, bacon and cheddar.
Liquidation Outlet, after moving out of locations on West College Street and on Northfield Boulevard, has begun constructing a new building, which can be seen from I-24 between the Church Street and Salem Road exits. The store sells new but discounted household appliances, camping, hunting and fishing gear, decorations, exercise equipment, toys and more. The Bonds family has opened other Liquidation Outlet locations in Winchester, Woodbury and Columbia, but stated recently none of those locations were profitable. However, they are going to give it one more try in Murfreesboro.
"We are scared to death to try again. We are afraid to put ourselves through this financial disaster once again," according to a post on the Liquidation Outlet Facebook page in late August. "We hear everyone saying they can't wait until we reopen and we really want to believe they'll shop. We really want to be excited about our building going up. We really want to be excited that we get to save our neighbors money again. We really want to be able to give as much as we can back to our city just like we used to. But how can we be sure our customers will actually come back? We aren't sure because we've been wrong before. We are scared. We, the Bonds family of Murfreesboro could really use your prayers. For discernment, wise decisions and peace . . . because we have a lot to think about. To those of you who have supported us in any way, we humbly thank you."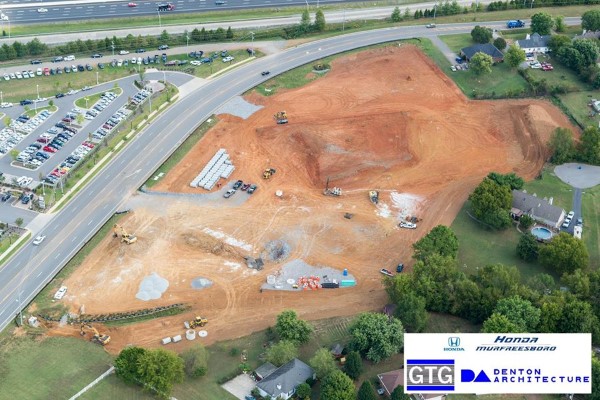 Honda of Murfreesboro has begun work on its new location on John R. Rice Boulevard. Murfreesboro's Reddell family owned and operated the dealership until 2015, and the new ownership, Umansky Properties, will relocate the business from its longtime home on Church Street next to the Beaman Dodge dealership to the area of town just off of the Medical Center Parkway exit, where the local Toyota and Chevrolet dealerships recently constructed new facilities.